Round Table in Naryn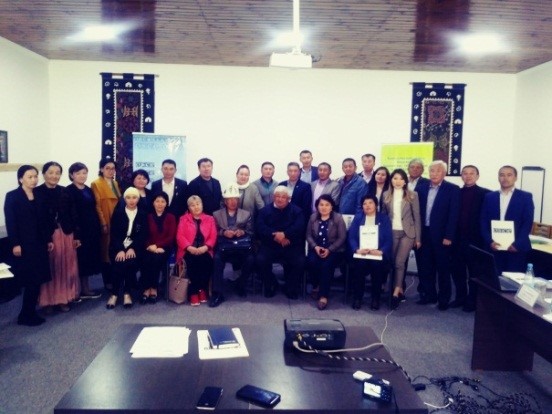 The Aarhus Center in Bishkek, under the support of the OSCE Program Office in Bishkek and the Naryn Territorial Department of the SAEPF, conducted a round table in Naryn on May 17, 2019 on the topic "Current Issues in the Field of Ecology: Joint Tasks of State Environmental Services and Public Organizations in Enhancing the Accessibility of Public Information region. " Employees of Naryn State Administration, Naryn administrations of SAEPF, SIETS, natural parks and reserves, sanitary and epidemiological stations, NGO Employment, Naryn State University, NGOs and independent ecologists of the region participated actively in this round table. The Naryn KTRK and the local representative office of the Republican newspaper "Kyrgyz Tuusuu" have provided coverage of this event.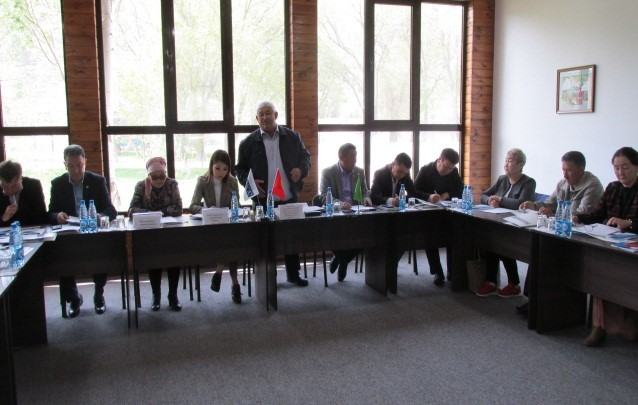 The main objective of this event was to inform the public about the ongoing progress in the field of environmental protection by local environmental services and discuss existing problems for future joint actions to overcome them. The keynote speakers of the round table were the staff of Naryn TA SAEPF Minazarova N.R. – Head of the Department of State Expertise and Use of Natural Resources, Abdraev TK – Head of the Department of Ecosystem Development and specially protected natural areas, Sagynbaev M.M. – Head of financial and economic department. In addition, Osmonova R. – Executive Director of the Association "Alliance of Naryn NGOs "Tenir Too"and Nurbekov A. – Head of the Aarhus Center of Bishkek introduced their presentations.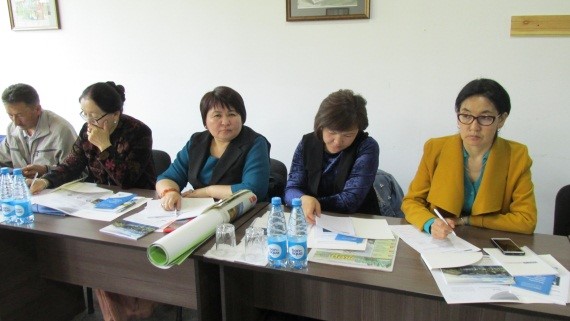 Following the presentation, a discussion was held, during which many issues were raised and interesting proposals were delivered for improving the state of the environment in the region.
At the end of the round table, some participants took part in community work days, which was organized by employees of the Karatal Japyryk natural park with the participation of students from Naryn State University.