ANNOUNCEMENT! SMALL GRANTS FOR SOCIAL ENTREPRENEURS!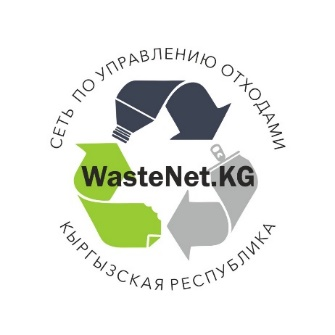 We invite social entrepreneurs (entrepreneurs working in the sector of collection, transportation, sorting, pre-processing of recyclable materials and waste processing) to submit their project proposals for the competition.
Grants will be issued within the framework of the pilot project "Improving the efficiency of the waste collection and recycling system in the Kyrgyz Republic – WasteNet.KG ", implemented by the Agency "CSR Central Asia" with the support of the International Fund "The Coca-Cola Foundation". The winners of the competition will become holders of small grants for the implementation of their ideas from the company Coca-Cola within the framework of the Global Initiative "A World without Waste".
The grant assistance will be aimed at supporting the logistics and waste pre-treatment sector (with a focus on packaging containers) by installing small-sized equipment and/or solutions to improve the collection, transportation, pre-processing of recyclables, support of logistics links.
The total amount of the grant (subsidies) for this direction is 2 890 000 SOM.  6-10 applications that meet the established criteria will be selected and supported.
The deadline for applications is December 30, 2021.
Implementation of projects in the cities of Bishkek and Karakol (pilot zones)
Project implementation period – 2 months
FUNDING APPOINTMENT:
For the acquisition, construction, reconstruction, overhaul or modernization of facilities for the production, and (or) storage and (or) processing of secondary raw materials;
To complete production facilities (purchase of spare parts for existing equipment), and (or) storage and (or) processing of secondary raw materials or products with equipment, specialized equipment and (or) specialized transport and their installation;
For the purchase of special uniforms, special equipment (overalls, equipment, gloves, goggles, knives, etc.);
For the purchase of autonomous sources of electricity and (or) gas supply, the arrangement of autonomous sources of water supply to improve the quality of work;
other
Learn more about the procedures, criteria and download the application form on the website https://wastenet.kg/grants /.
All questions about the application procedure can be addressed until December 24, 2021 by e-mail wastenet.grants@gmail.com or by phone +996 (500) 059950.