Meeting in Nookat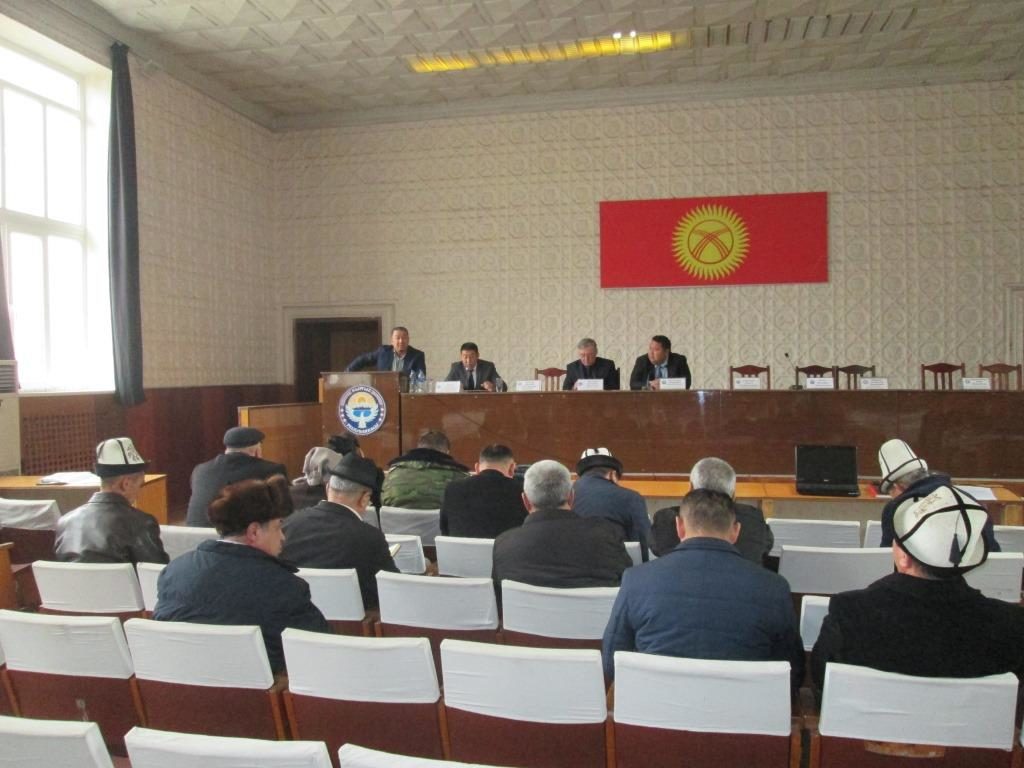 On November 29, 2018, the Aarhus Information Center in the city of Osh, with the financial support of the OSCE Program Office in Bishkek, organized a meeting to discuss the use of inert materials and sanctioning solid waste landfills in the Nookat district in the meeting room of the Nookat district state administration of the Osh region. The meeting was attended by the head of the district state administration-akim, the 1st deputy head of the district state administration, the mayor of the city of Nookat, representatives of the state register, municipal services of the city, the district department of health prevention and state sanitary and epidemiological supervision, the Interdistrict Department of the State Inspectorate for Environmental and Technical Safety for the Aravan-Nookat districts (SIEST), heads of ayil okmots and heads of Tazalyk organization in ayil okmots in the amount of 25 people.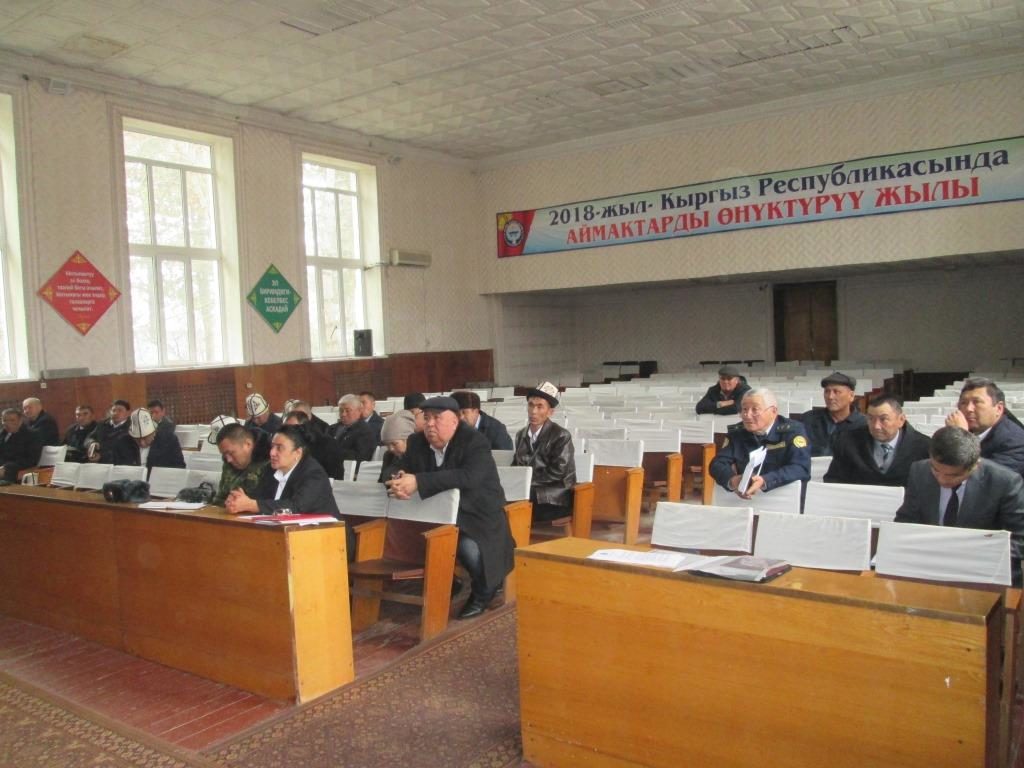 After registration, the meeting participants were given inquiries prepared by the SIETS about the state of solid waste, the use of inert materials in the district and the Government Decree "On Improving the Solid Waste Management System in the Kyrgyz Republic" No. 415 of June 14, 2012. The first deputy head of the district state administration Z. P. Dzhaparov told the participants about the state of the landfills, its legal status, the collection of solid waste and their disposal. He focused on the difficulties in transforming land for a landfill site. According to him, due to the lack of a landfill, landfills are located in the landfill of the city of Osh for a very expensive payment.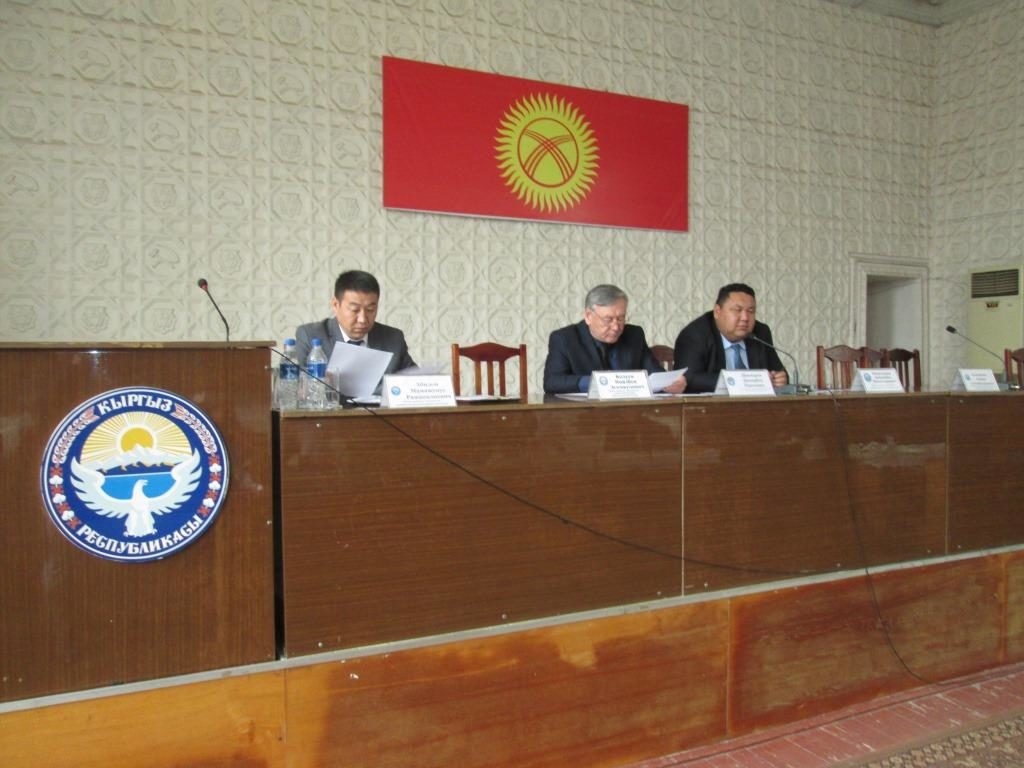 Public Relations Specialist of the Aarhus Center T. Zhumabekov informed those present about the activities of the center, about the work done in the district. Also, he expressed readiness to assist in the provision of regulations on solid waste, environmental protection and subsoil use to all interested parties and to assist in organizing trainings, meetings, round tables and public hearings.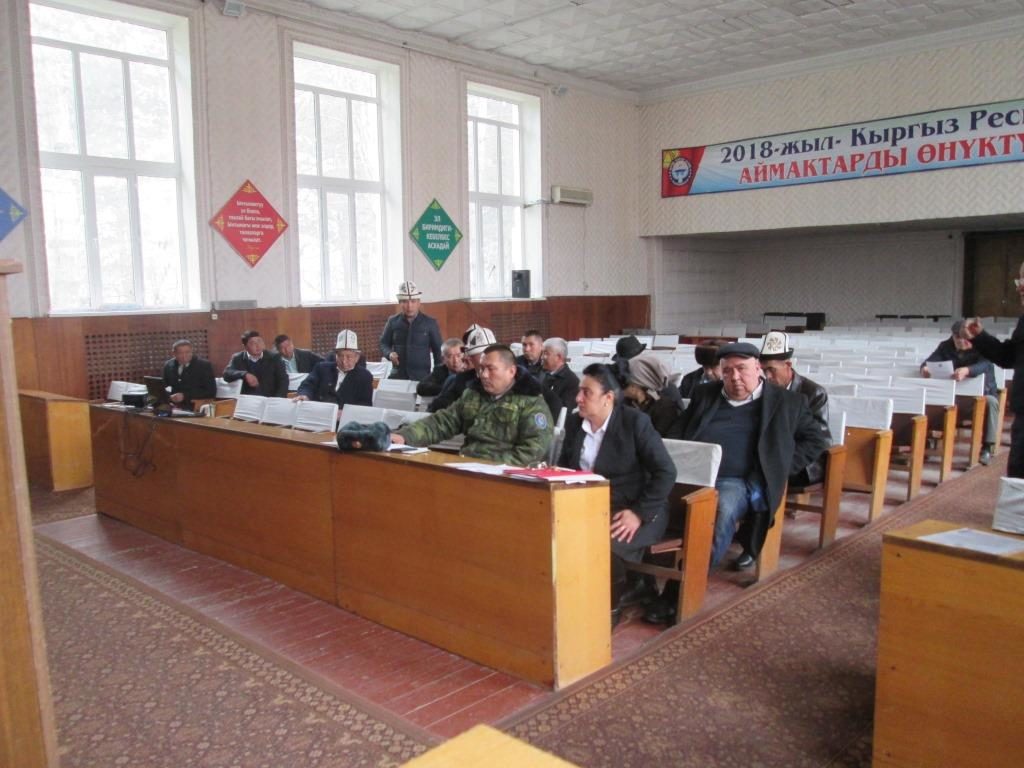 Inspector of SIETS and employees of state sanitary epidemiological supervision familiarized participants with regulatory legal acts in dealing with solid waste and environmental protection. During the meeting, participants received answers to their questions from representatives of the relevant district services, SIETS and sanitary and epidemiological supervision. At the end, the parties agreed to regularly organize such meetings with the participation of experts to discuss issues of solid waste, subsoil use and environmental safety.
Public Relations Specialist,
T. Zhumabekov