Meeting of supporters of the Aarhus Convention in Montenegro
On 11 to 15 September 2017 in Budva (Republic of Montenegro), the annual meetings of the countries participating in the Aarhus Convention were held: the 6th session of the Meeting of the Parties to the Aarhus Convention and the 6th meeting of the Compliance Committee for the Protocol on PRTRs. The Kyrgyz side was invited to the meeting on behalf of the Secretariat of the Aarhus Convention (Geneva, Switzerland), but, unfortunately, due to technical reasons, the SAEPF representatives were unable to attend these meetings.
Representatives of the OSCE Office in Bishkek, heads of the Aarhus Centers in Bishkek and Osh, and a representative of the Supreme Court of the Kyrgyz Republic participated in the event.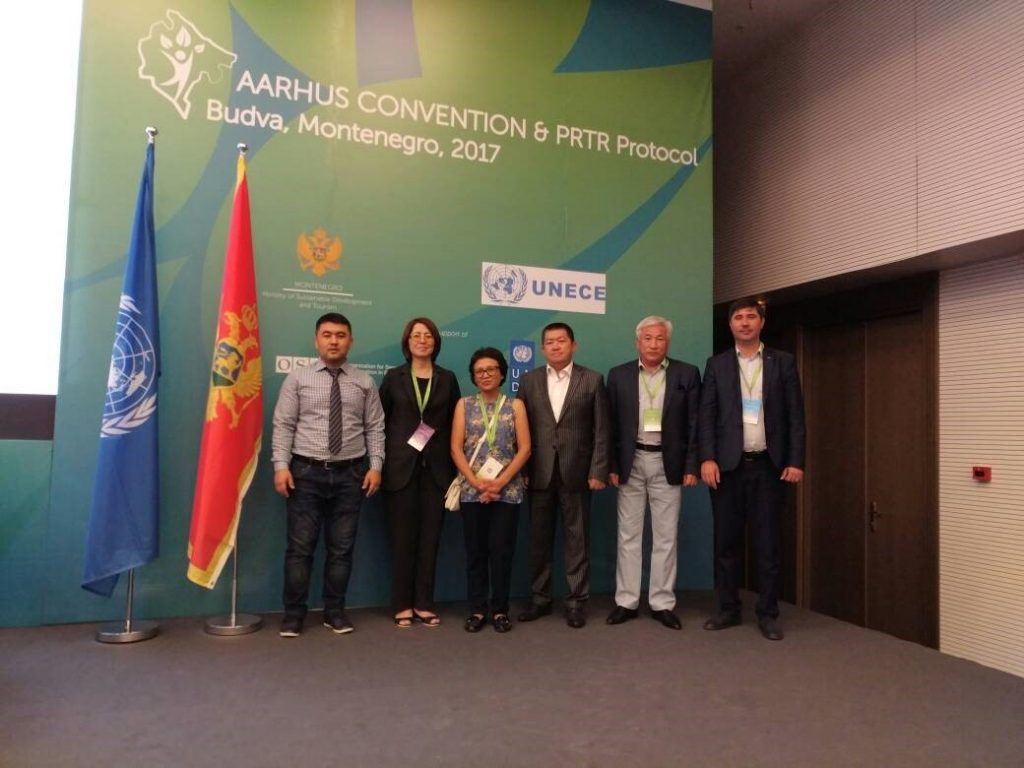 The following issues were discussed at the Meeting of the Parties:
the work carried out by countries on the implementation of the three postulates of the Aarhus Convention,
procedures and mechanisms that contribute to the implementation of the Convention,
advocacy of the Convention and relevant changes and interrelationships,
program of work and operation of the Convention,
report on credentials for Parties to the Convention,
elections of officials and other members of the Presidium
Third day of the Meeting was dedicated to the 15th anniversary of the establishment of the first Aarhus Center in the countries of South-Eastern Europe, the Caucasus and Central Asia. Representatives of all Aarhus Centers of the regions, representatives of the OSCE regional representations were invited to this meeting. Heads of environmental departments of the OSCE in Vienna organized the meeting. This meeting was attended by Aarhus Centers from each country who briefly presented their activities. From our country, the head of the Aarhus Center of Osh, Kanybek Isabaev, spoke about the work done of implemented projects in the field of rehabilitation of uranium tailings in Kyrgyzstan.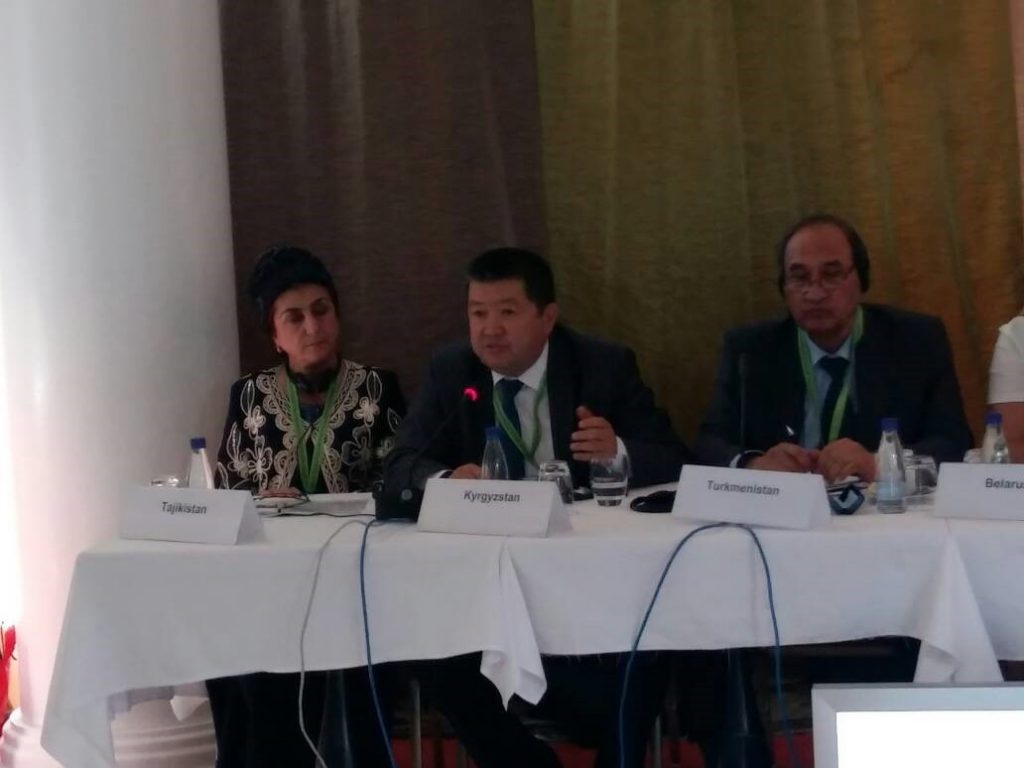 These Meeting of the Parties and meetings of Member States have shown that the movement for the dissemination of the Aarhus Convention is progressing. This movement was joined by such an exotic country as Guinea-Bissau. And we can say with confidence about the authority of this Convention in the world and the interest in its dissemination and compliance in countries that have already assumed the responsibility for its implementation.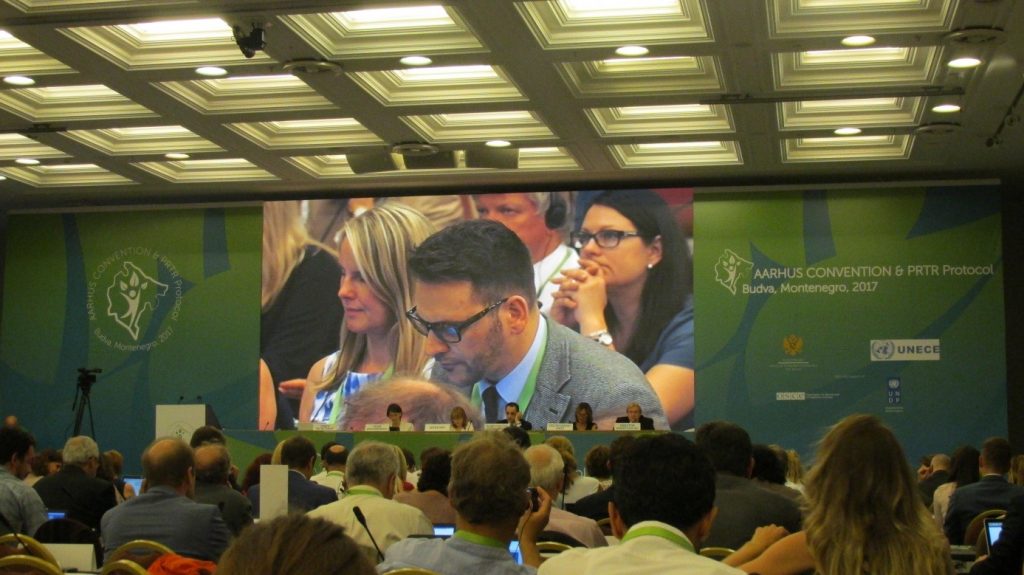 On the last day meeting was held on the implementation of the Protocol on PRTRs (pollutant release and transfer registers). Our country has not yet joined it, but is an observer country for its implementation. The next anniversary meeting of the Parties is scheduled to be held in 2018 in Rome (Italy), during which they will celebrate the 20th anniversary of the adoption of the Aarhus Convention.