Сarrying out educational lectures for students of Kyrgyz National University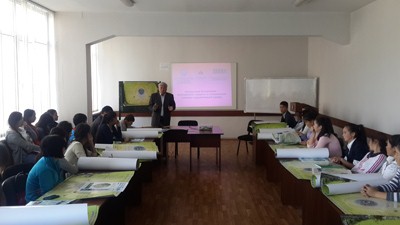 The Aarhus Centre in Bishkek held on September 23, 2015 a meeting with students of faculty "Geography, ecology and tourism" of the Kyrgyz National University of Zh. Balasagyn and educational lecture on implementation of the Aarhus Convention in the Kyrgyz Republic. Students of university were acquainted with history of emergence of the Aarhus Convention, the principles and provisions of the Convention, who and how it operates, it's plans of works and action for its realization of the Kyrgyz Republic by the Aarhus Centers in the Kyrgyz Republic, availability and awareness of the population of problems of environmental protection, participation of the public in the solution of environmental issues.
During a meeting environmental problems of Kyrgyzstan, especially in rural areas were touched. Especially the increases in garbage dumps and increases in motor transport promoting a capital gas contamination around city Bishkek were noted. Also the questions of participation of students in various ecological actions and carrying out training in the Aarhus Center, use of library of the Center for receiving additional knowledge, possibility of writing and implementation of ecological projects, participations in various seminars, round tables and other actions were raised. Interest from students throughout such meetings and lectures on various ecological subjects was expressed. The Aarhus Centre in Bishkek plans to hold soon the same meetings in other Universities also.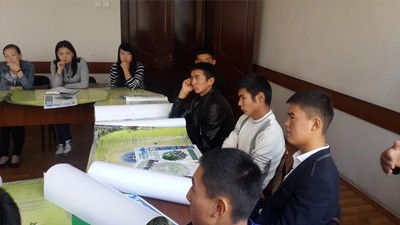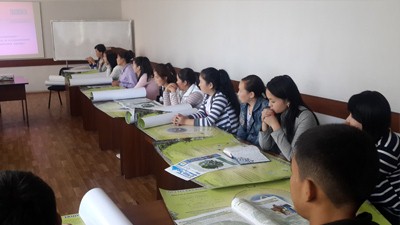 гические темы.