The discussions of the project plan on implementation of the Aarhus Convention in Kyrgyzstan in 2019-2023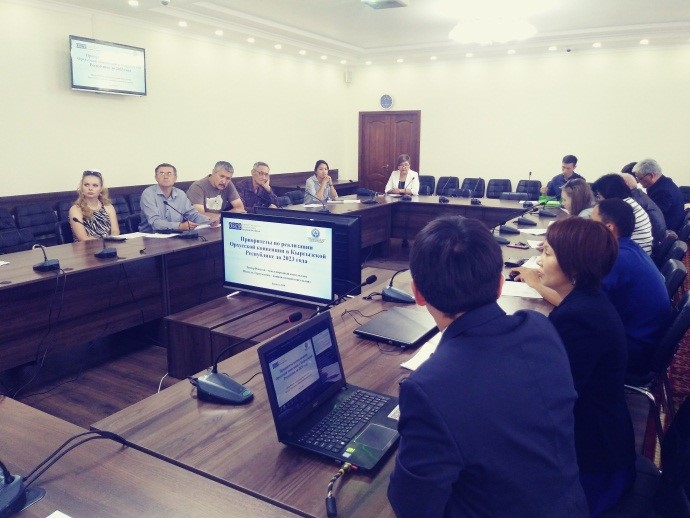 On September 7, 2018  in the conference hall of the State agency of the Environmental Protection and Forestry under the Government of Kyrgyz Republic was conducted the meeting with interested parties of ministries and departments, also with  NGOs Kyrgyzstan  on the discussions of the project Priorities on implementation of Aarhus Convention in Kyrgyz Republic till 2023, and Activities plan on  implementation of Aarhus Convention  for 2019-2023. This document was prepared by the international experts of the Programme Office OSCE and presented in SAEPF for the public discussions. At the conclusion of all the discussions the decision will be taken on adoption of this document as the main document on implementation of Aarhus Convention on the territory of Kyrgyzstan.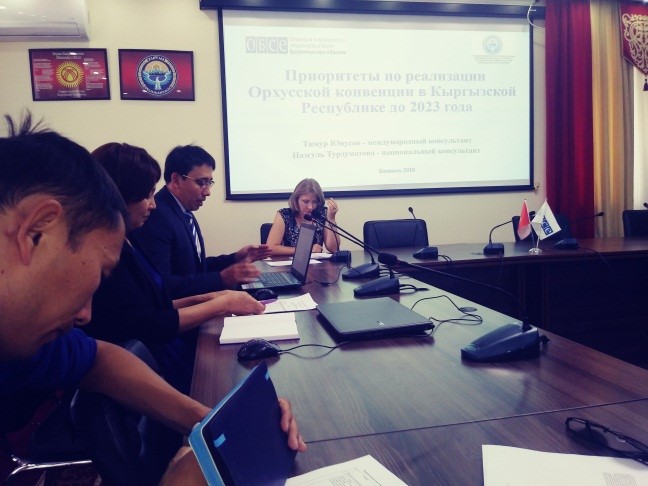 During the course of document discussion, international experts Timur Yunusov and Nazgul Turdumatova conducted the analysis on implementation of Aarhus Convention to date, the positive sides, disadvantages and weaknesses of its implementation. Furthermore, they presented the key approaches to implement the Aarhus Convention in future and on what it is necessary to emphasize the activities.
Representatives of NGOs were offered opinions on the approach of implementation of the Convention and expressed various comments. In general, the discussion was productive and several substantive recommendations were given. For example, an expert in the field of ecology, E. Shukurov offered to conduct an analysis of all environmental monitoring carried out and to give his assessment of human activities on the state of the environment. A representative of the youth organization Move Green, Maria Kolesnikova, offered to discuss these documents among media representatives for wide coverage of information during the discussing of the implementation of the first principle of the Aarhus Convention – Access to information that will provide significant suggestions in the material under discussion. Furthermore, many proposals were raised by the participants, whose suggestions the organizers took into consideration and assured everyone to include them to the document.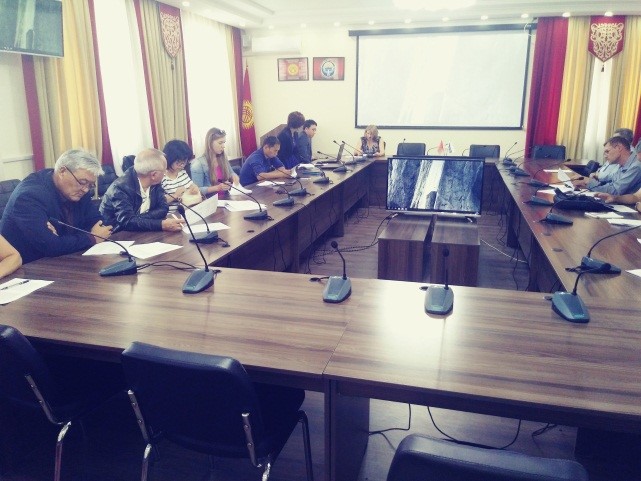 This meeting was the first step to the process of the discussion of the offered documents. In the future time it is supposed to conduct the discussion of the documents with the representatives of ministries and departments. Furthermore, considering all the opinions and comments, this document will be discussed on the round table, on which the final option will be accepted.