"Clean Up The World" action in Issyk-Kul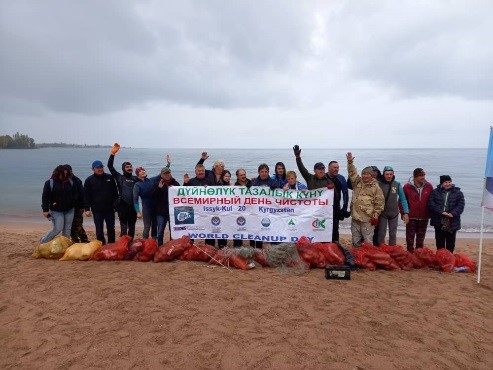 On September 19, 2020, the Issyk-Kul Aarhus Center together with the public fund "Clean Issyk-Kul" in beach Bosteri held an action timed to coincide with the World Cleanup Day.
The fund's divers, employees of the Issyk-Kol biosphere territory, and the Issyk-Kul Aarhus Center took part in the action. Due to bad weather conditions, the scheduled clean-up day in Issyk-Kul region did not take place.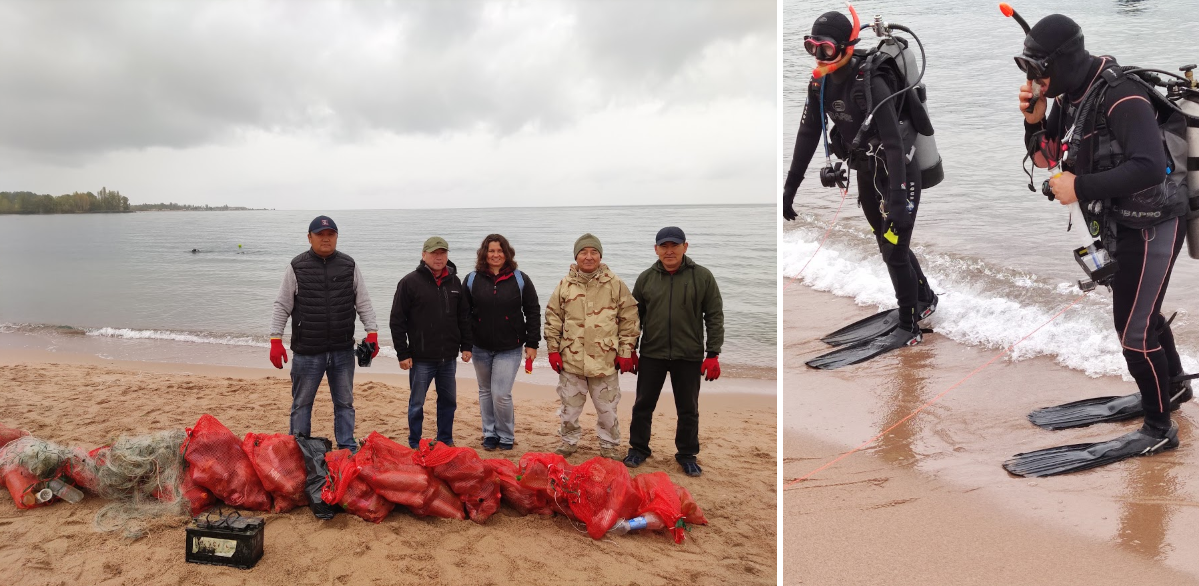 But despite the bad weather, divers of the fund got about 500 kg of various garbage from the coastal area of the lake. All the collected garbage was taken out by the equipment of the municipal enterprise "Bosteri Tazalyk" to the sanitary-technical landfill.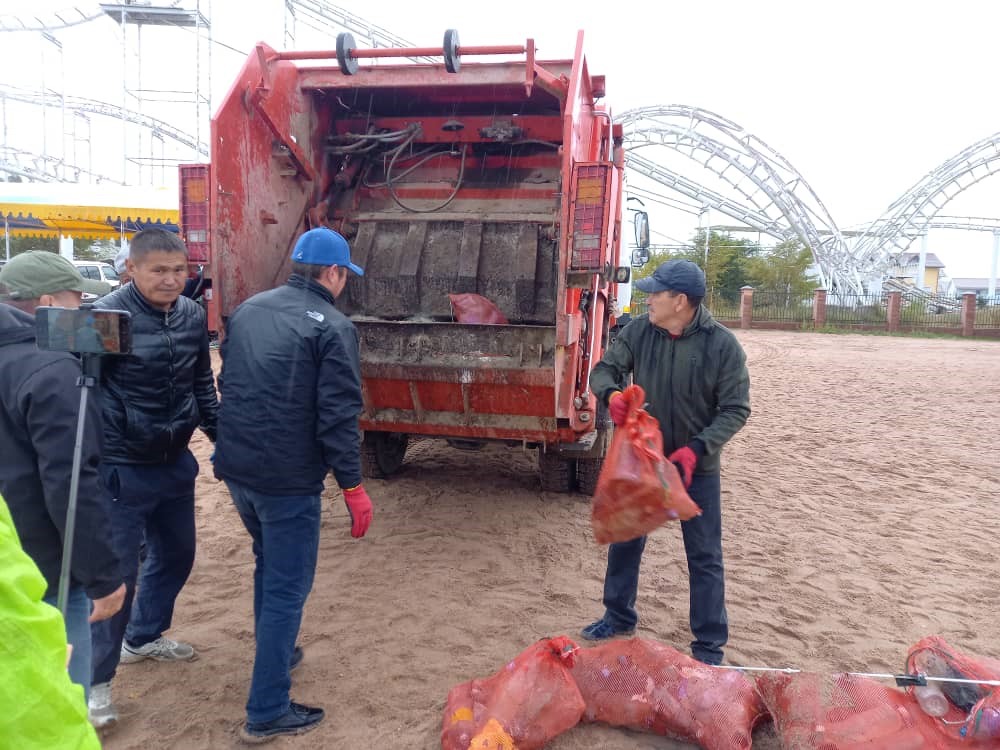 Despite the notice of the action, none of the employees of the Bosterin village council took part in this action. During the action we witnessed the very poor condition of this beach. After the end of the summer season, the tenants of retail outlets, cafes, canteens left a huge amount of various garbage.