Information about the meeting of Aarhus Information Centre in Osh with the members of the Advisory Board.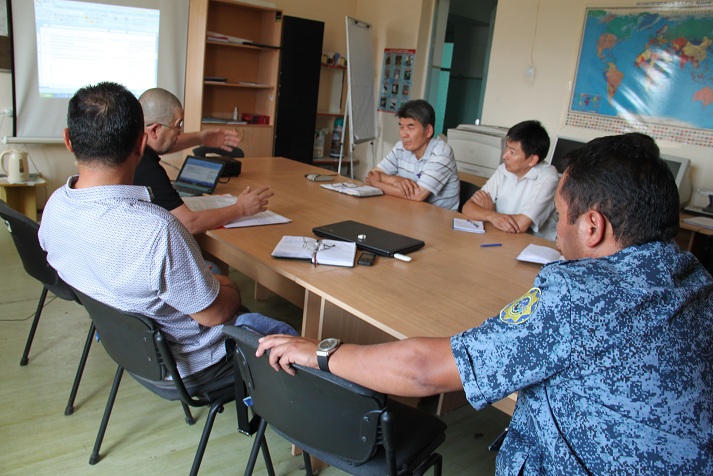 August 15, 2016 Aarhus Centre in Osh jointly with the Regional offices of the State Inspectorate of Environment and Technical Security (SIETS) under the Government of the Kyrgyz Republic, with the financial support of the OSCE Centre in Bishkek held a meeting of the Advisory Council.
The purpose of the Advisory Board is to strengthen the capacity of PF "Ecological Development", Informational Aarhus Center, the development of co-operation and liaison between government agencies, environmental NGOs and environmental issues of NGOs and ensuring environmental safety in the implementation of the Aarhus Convention (Convention of the UN / ECE "Access to information, public participation in decision-making and access to justice in environmental matters" ). The meeting was attended by:
Bekpolot Orozbaevich- Ibraimov is a freelance journalist, Osh
Kubatbekov Idirisbek Atantaevich – Chairman of the Center for Human Rights and Democracy, Osh.
Yusupov Risbek Zulpukarovich- Head of Regional Management SIETS under the Government of the Kyrgyz Republic.
Mendikulov Suleiman Rysbaevich- independent expert in the field of subsoil use and mining supervision.
Soronkulov Gamal Umarovich – independent expert on the mining industry and the environment, Jalal-Abad.
Tomo Savirbek Rysbaevich- deputy head ZHTUOOS and RLES, SAEPF under the Government, Jalal-abad.
Chynkaraev Abdinabi Abduzhalilovich- deputy head OTUOOS and RLES, SAEPF under the Government, Osh.
Director Aarhus Centre in Osh K.Isabaev briefed the participants of the meeting about Aarhus Centre in Osh and the Development Strategy of the Aarhus Centers of the Kyrgyz Republic for 2015 – 2018 and Work Plan for the implementation of the Aarhus Centers activity development strategy in Kyrgyzstan 2015-2018 years.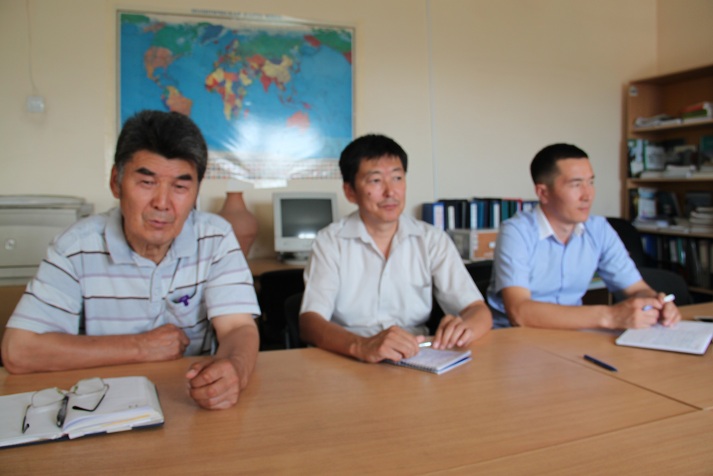 Members of the Advisory Council discussed the situation concerning environmental protection, environmental safety and rational use of natural resources and the continued cooperation of representatives of various environmental agencies in solving environmental problems.
Following the meeting, it decided to choose the chairman of the Advisory Council Soronkulova Gamal Umaorvicha and holding meetings of the Council at least 2 times a year, with the participation of all members.