Information about the meeting of the members of the Consultative Council at the PF "Ecological Development".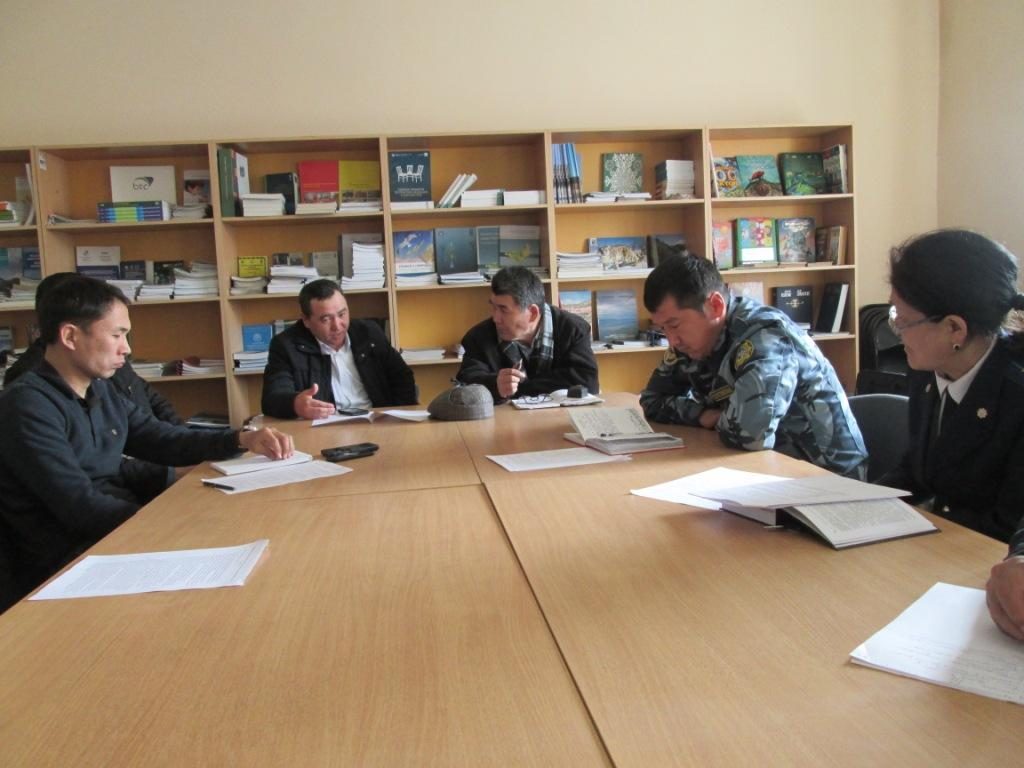 On March 10, 2017, the Aarhus Center in Osh, with the support of the OSCE Center in Bishkek, held a meeting with Consultative Council (CC) members, where the participants discussed the results of the Center's work for 2016, the Strategic and Workplans for the Information Aarhus Center for 2017-2018, and Assistance to the members of the CC from the regions implementing the Aarhus Convention and participation in the planning of joint work with state environmental protection agencies and ensuring environmental safety.
The meeting was attended by the members of the CC Dzhakisheva I.M. – the chief inspector of the regional GIETB office for the Aravansky and Nookat districts, Ibraimov B.O. – independent journalist of Osh city, Kubatbekov IA – chairman of the board Center for human rights and democracy, deputy of Osh City, Matraimov A.Zh.- chief inspector of the regional GIETB administration in Osh city, Mendikulov S.R.- independent expert in the field of subsoil use and mining supervision, Tomoyev SR – deputy chief of the SAEPF under the Government of the Kyrgyz Republic in Zhalal-abad, A. Chynkaraev, Deputy Head of the Department of Environmental Protection and Environmental Protection of SAEPF under the Government of the Kyrgyz Republic in Osh city, Osmonov M.- employee of the OSCE  in Osh.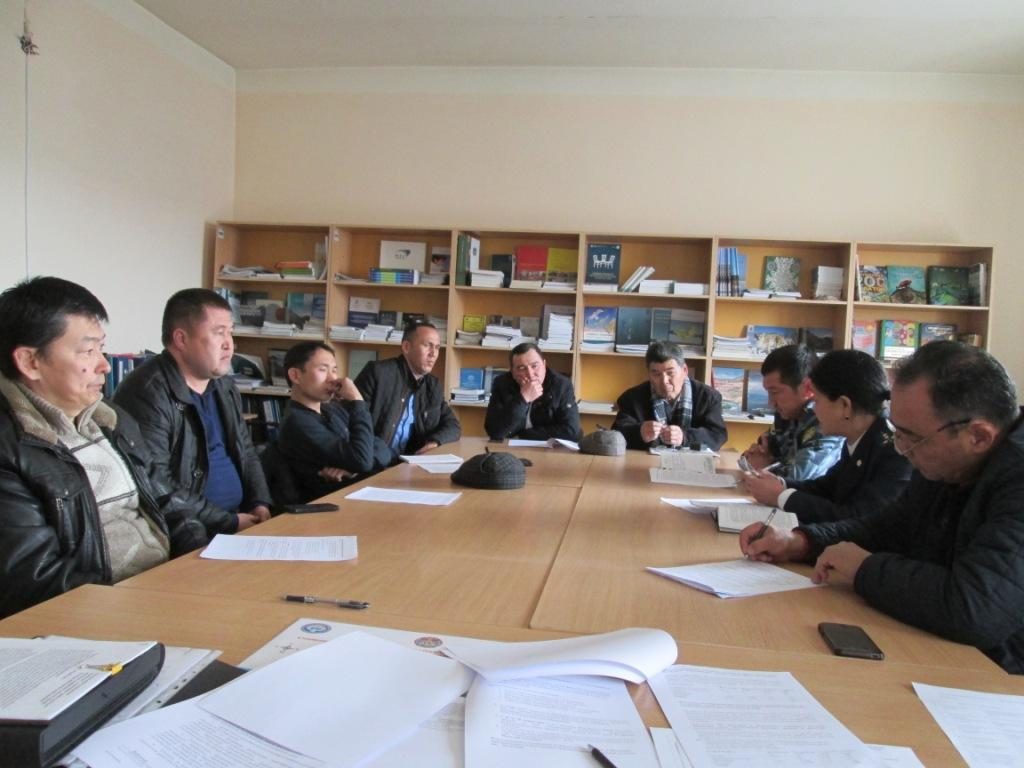 Director of the Aarhus Center Isabaev K., and public specialist Soronkulov G. told the members of the CC on the work of the Centre for 2016 and work plans for 2017. Following the discussions and outcomes of the Centre's work plans for members of the CC was proposed following:
Holding of the second workshop on monitoring fired lime in Aravan district.
Conducting environmental monitoring and ensuring environmental safety in the mine in Nookat district.
Conducting monitoring of ecological condition of areas. (Fauna, vegetation, water, air).
Organization of mass planting of seedlings together with Mining companies to improve the ecological condition in Alabukinsky, Chatkal districts of Jalalabad region.
Conducting raids on compliance with the rules of water protection zones, the status of flora and fauna in line r.Ak-Buura.
Conducting monitoring of the condition of sites where reclamation work was carried out by mining enterprises in the course of the river Kassan Sai (danger of flooding with dirt and floods covering dirt roads).
To monitor the state of uranium waste in the village of Kyzyl Zhar
At the end of the meeting, having heard the information on the work of the Center for 2016 and work plans for 2017, the members of the council of the COP approved the results and work plans. The representative of the local OSCE Office in Osh noted the relevance of such meetings and wished good luck in the work of the CC.
Aarhus Center Public Relations Specialist
Soronkulov G.U.