Joint seminar with Karatal-Japyryk Nature Reserve
On August 25, 2022, with the financial support of the OSCE Program Office in Bishkek, the Naryn Aarhus Center together with the Karatal-Zhapyryk State Nature Reserve held a training seminar on the topic "Protection of mountain ecosystems of the Naryn region". The seminar was held in the conference hall of the University of Central Asia.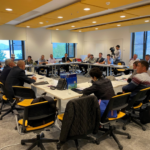 The seminar was attended by representatives of the Ayyl aimaks that are part of the region and participating in the implementation of the Ramsar Convention in the Naryn region, district pasture committees, heads of the Ayyl okmotu, representatives of the Son-Kol fishery, the Naryn Bugu-Maral Nature Reserve, as well as employees of the Naryn State University named after Naamatov. A total of 28 people took part in the seminar.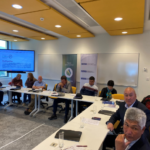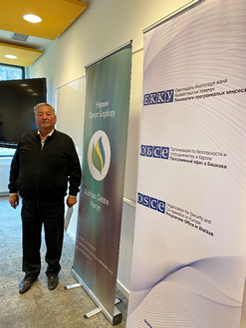 During the seminar, several presentations were presented: a report on the work done by the Aarhus Center, research work on environmental protection of the nature reserve, the activities of the Son-Kol fishery. One of the interesting topics in the list of presentations was the activities of the nature reserve for international cooperation and environmental education. The topic of the implementation of the Ramsar Convention in the region and its criteria were also discussed. The participants actively discussed the issues of the seminar and made their suggestions, and the most active were awarded letters of thanks on behalf of the nature reserve.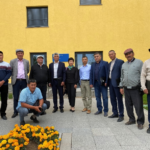 Prepared by S. Kalmuratov– Manager of the Naryn Aarhus Center.