Meeting with students of KNU named after J. Balasagyn
On April 26, 2023, the Aarhus Center in Bishkek, with the support of the OSCE Program Office in Bishkek, organized a meeting with 1-3 year students of the Faculty of Geography, Ecology and Tourism of the Kyrgyz National University named after J. Balasagyn. The meeting was attended by the teaching staff of the faculty, students and partners of the Aarhus Center represented by the head of the Regional Branch of the REC CA K.Matraimov and a representative of the Green Alliance youth movement B.Zhanuzakova.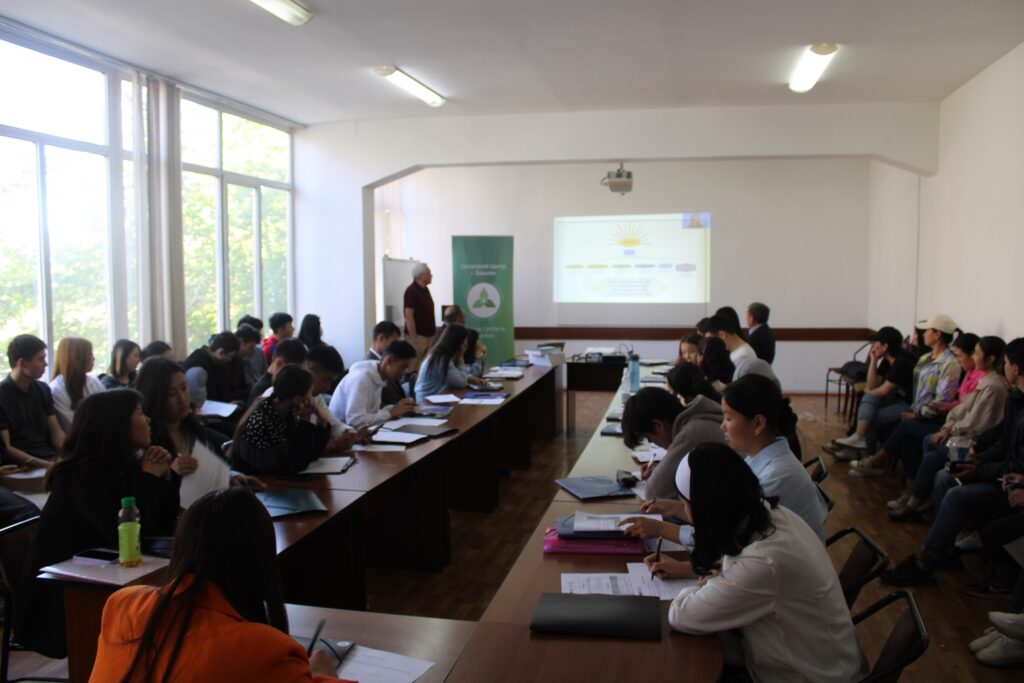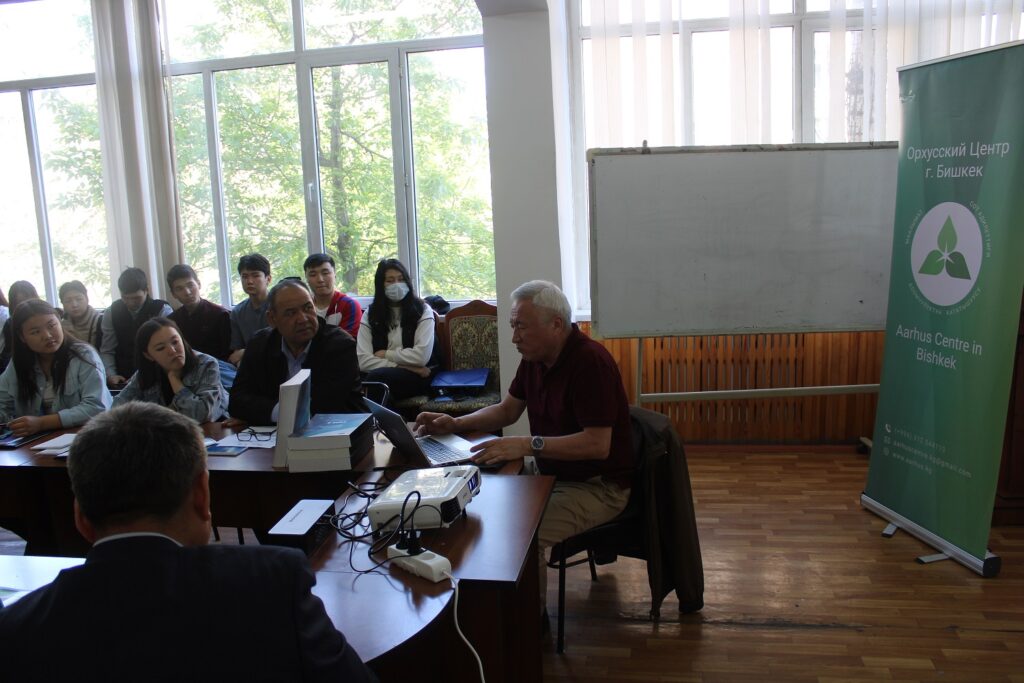 The meeting participants were presented with presentations by the Aarhus Center on the topic "International Conventions, Agreements and Protocols applied by the Kyrgyz Republic" and "On the work of the Aarhus Center for the implementation of the Aarhus Convention", CAREC – "Work of the REC with projects in the Kyrgyz Republic: a platform for cooperation" and Green Alliance – "Interaction of the youth wing of the Green Alliance Movement on Climate Issues".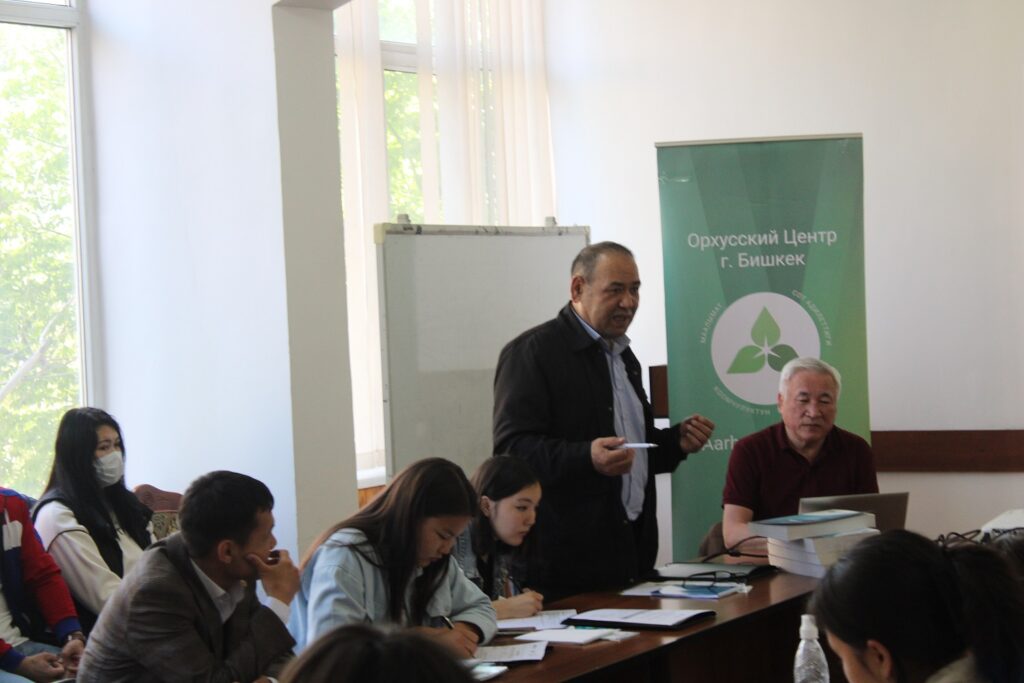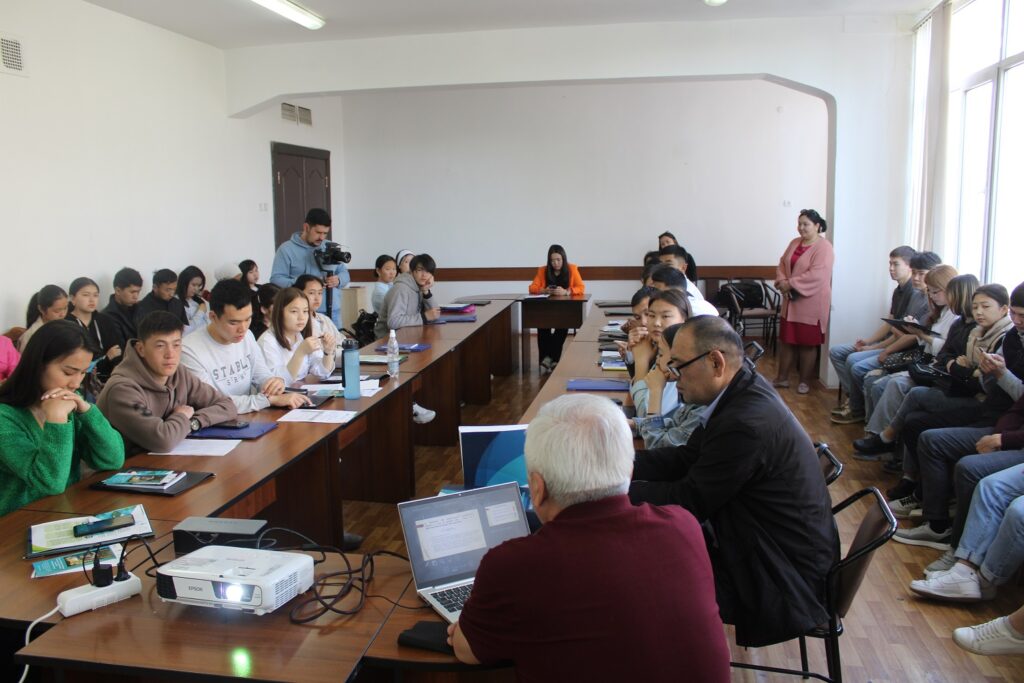 The presentations presented by the participants of the meeting were listened to with great attention and a huge number of questions were asked.
At the end of the meeting, on behalf of the faculty, the dean of the faculty R.A. Toktorova thanked the organizers of the meeting for the opportunity to get first-hand extensive information from public organizations on ongoing work in the field of environmental conservation, provided materials and presentations, as well as for a heated discussion of environmental issues.