Problems of water supply were discussed at the round table
On June 9, 2023, the Aarhus Center in Bishkek held a discussion on the use of irrigation water in the Chui region with partners from the Ministry of Agriculture of the Kyrgyz Republic, the Kyrgyz Research Institute of Irrigation, representatives of farms and civil society. This event was organized with the assistance of the OSCE Program Office in Bishkek and took place near the city of Tokmok.
At the beginning of the round table, the participants visited the office of the Chui district water management and the field arable lands of farms, where they got acquainted with the problems of irrigation of plots and the form of control of irrigation water supply to consumers. Then all the participants went to the Burana Hotel, where all issues were discussed.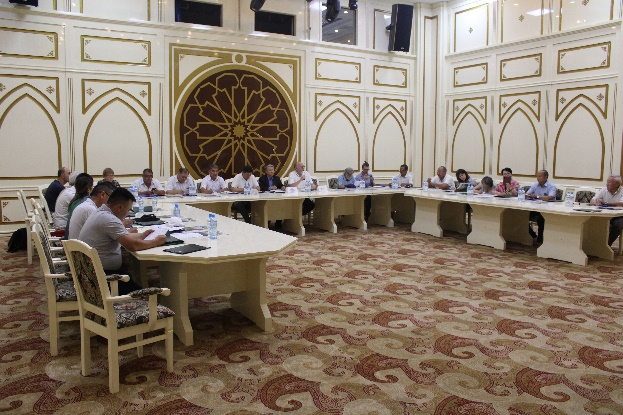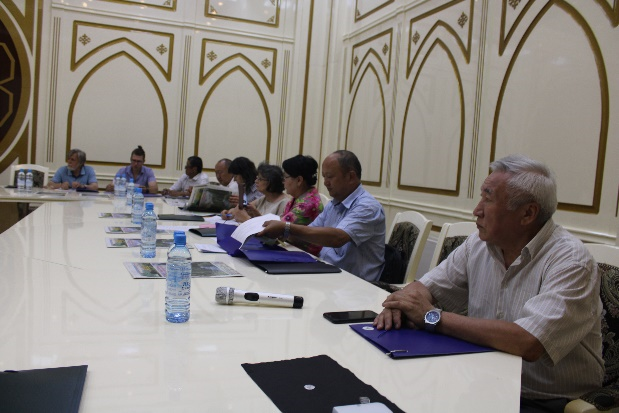 The main speakers of this event were the director of the Kyrgyz Research Institute of Irrigation Kulov K.M., head of the department of the Ministry of Agriculture Toktobaev M.T., project manager for the installation of water accounting sensors Shablovsky V.I., researcher Polyak E., head of the Aarhus Center Nurbekov A.K.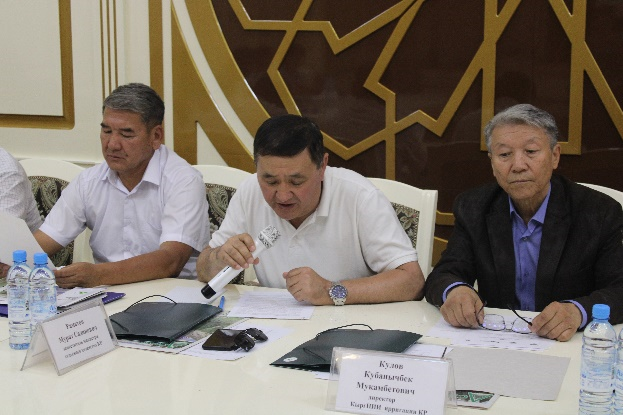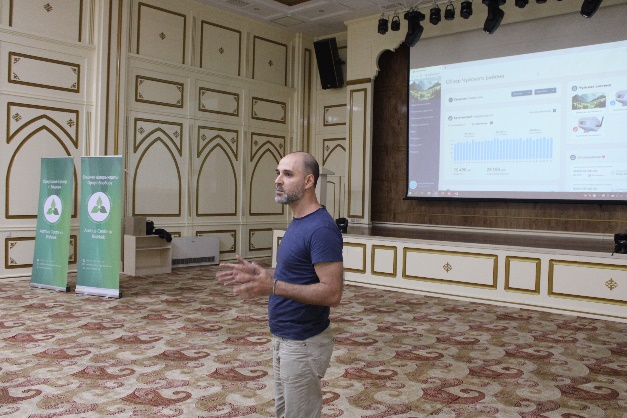 The event was very lively and with questions of interest to the services of the ministry. The issues of efficiency of irrigation water distribution control, lack of water resources, lack of monitoring of the amount of water reserves were especially raised. Many speakers emphasized the need to inform farmers about the lack of water supplies, to observe the dosage of irrigation water for each and to take care of the livelihoods of the population of the region.