The action dedicated to the International Earth Day
April 13, 2018 in the suburb of Tokmok in Chui region in support of the government campaign "Taza jashoo" held an action timed to coincide with the International Earth Day.
This event was initiated by:
Association of Forest Users and Land Users of Kyrgyzstan
Kyrgyz state hunting enterprise "Kyrgool" under the Department of Affairs of the President and Government of the Kyrgyz Republic
Chui forestry with the support of the United Nations Economic Commission for Europe (UNECE) project "Enhancing Resilience to Climate Change and Adaptation Opportunities in the Transboundary Basin of the Chu and Talas Rivers"
Government of Finland, through the Finnish Water Sector Assistance Program for Kyrgyzstan and Tajikistan (FinWaterWEI II).
The main objective of this action was to protect the erosion of the coastal zone bordering on Kazakhstan and the bypass highway and the restoration of the forest area of Kyrgyzstan, as well as protecting the population and agricultural lands from landslides and mudflows and maintaining a favorable ecological environment.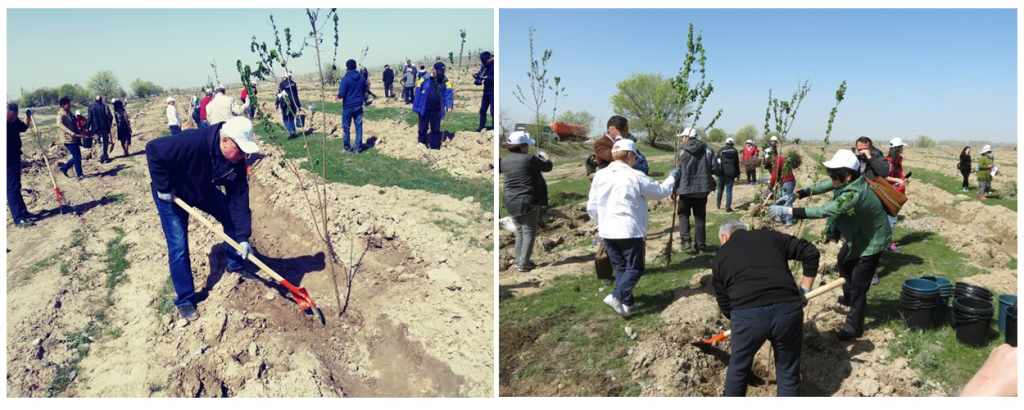 In the course of the event, more than 5,000 fruit, rhamnus, hardwood trees were planted, brought from Altai, on the area of 3 hectares of the State hunting farm "Kyrgool" under the Administration of Affairs of the President and Government of the KR and Chui Forestry.
A presentation was also made of the role of floodplain forests in regulating water resources, restoring and conserving forests, and also caring for them. For the media, a press conference was given, during which the organizers were able to answer the questions and talk about the work done during the various actions in the framework of the "Taza Jashoo" program.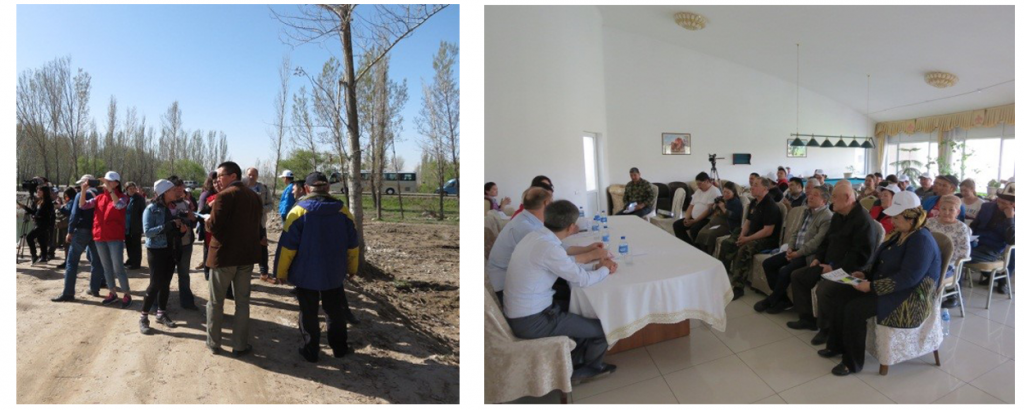 Representatives of government departments, local authorities, international organizations, volunteers from public associations, the public and the media, including the Aarhus Center in Bishkek and the OSCE Office in Bishkek, took part in the action.