Enviromental monitorning in Naryn and Talas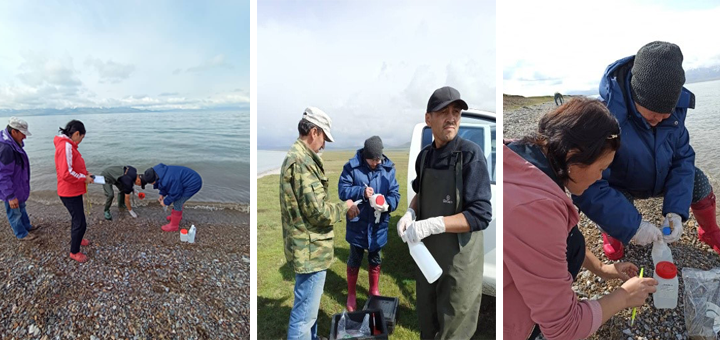 The Aarhus Center in Bishkek conducted enviromental monitoring on the state of natural water reserves in 2 regions: in Talas region, Talas River and Naryn region, Son-Kol Lake. The main objective of monitoring was to study the state of water. The Talas River is the main irrigation source in the region, and is also the main aggregate of the nearby reservoir, adjacent to the border with Kazakhstan in the north-west of the country. As for Son-Kol Lake, it is one of the most beautiful protected lakes in our country. Therefore, it was decided to conduct a survey together with water specialists from the SAEPF laboratory and study their current organic state.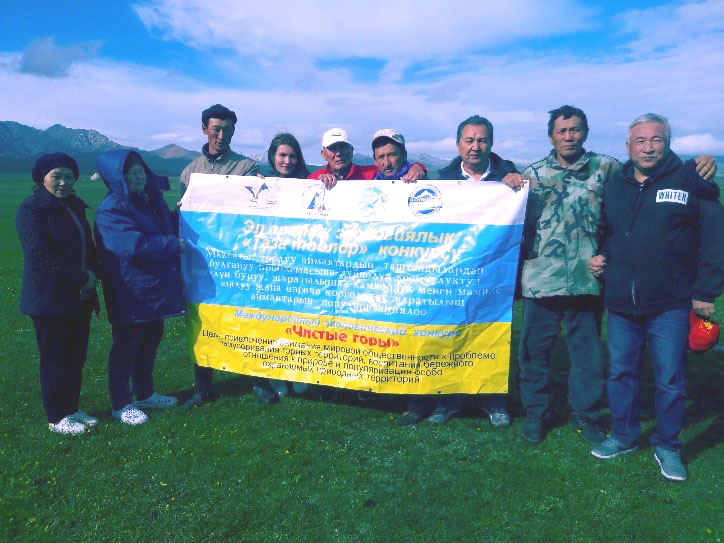 This monitoring was carried out within the framework of the approved Strategy of the Aarhus Centers Network and the work plan for 2020. The monitoring was attended by the head of the Aarhus Center in Bishkek and two independent expert consultants. In Talas, experts carried out water sampling at different times and in different places of Talas river to compare and provide objective information on the state of water. Extensive water tests were conducted at several locations on Son-Kol Lake. Water and bottom soil were taken with the help of employees of the Karatal-Zhapyryk reserve, who provided a motor boat and participated directly with experts from the Aarhus Center.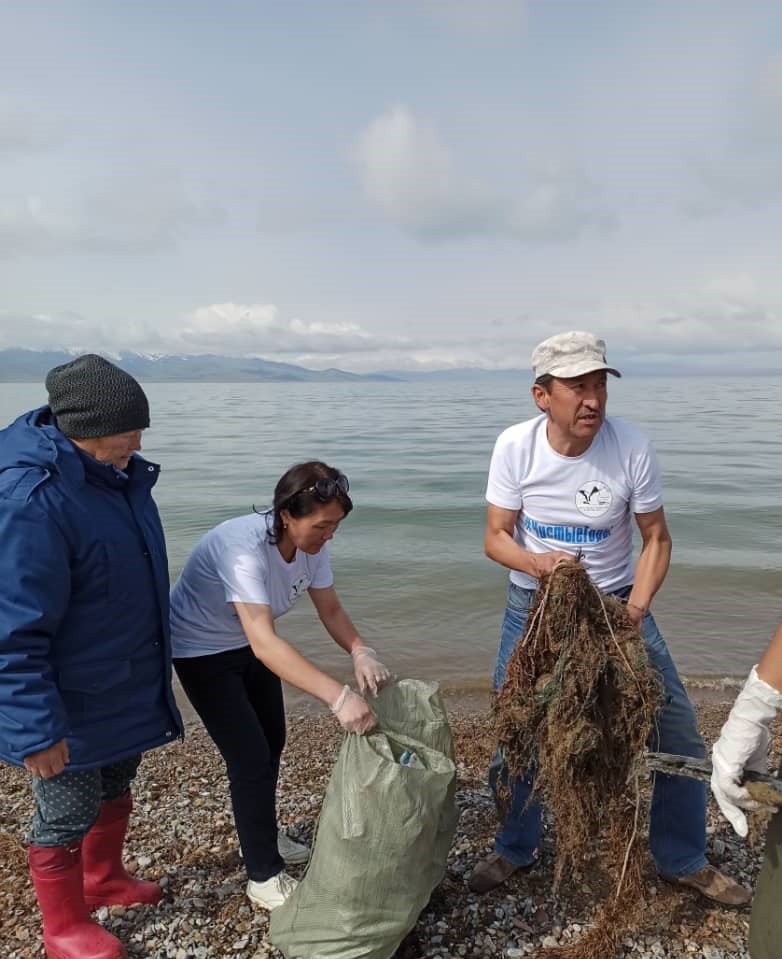 After the all test, a joint action was taken at Son-Kol to clean up the coastal zone. It was attended by employees and experts of the Aarhus Center, Karatal-Zhapyryk reserve, vacationers on the lake and the owners of guest yurts. During the campaign several bags of garbage and abandoned plastic bottles were collected.
Adil Nurbekov
Head of Aarhus Center Bishkek