Advising residents of the regions
The Aarhus Center in Bishkek, as part of its activities, began carrying out activities according to the work plan to consult residents of Naryn, Issyk-Kul, and Talas regions on environmental issues. During these meetings, experts from the Aarhus Center in Bishkek inform the participants about the regulatory legal acts in the field of the environment, environmental rights and obligations of a citizen of the republic.
So, in particular, on August 3, a meeting was held with residents of the villages of Dostuk and Zhany Bulak of the Zhany-Balak aiyl okmotu of the Naryn region. During the visit to these villages, the expert consulted 41 villagers, answered their questions and provided the necessary information on problematic issues.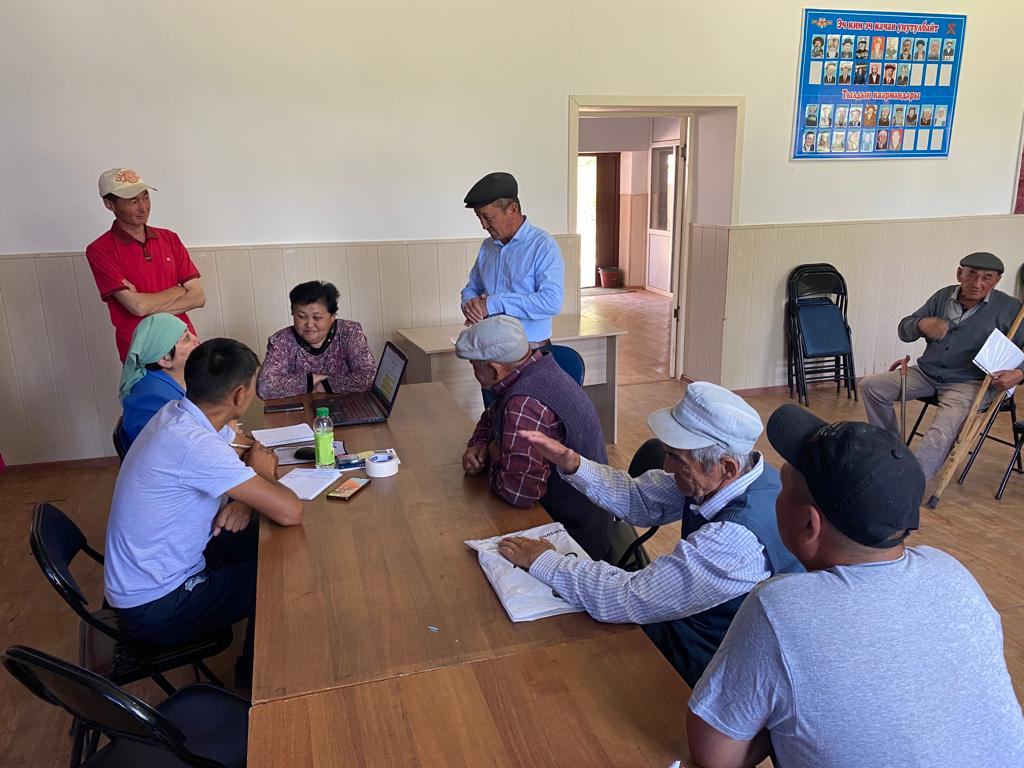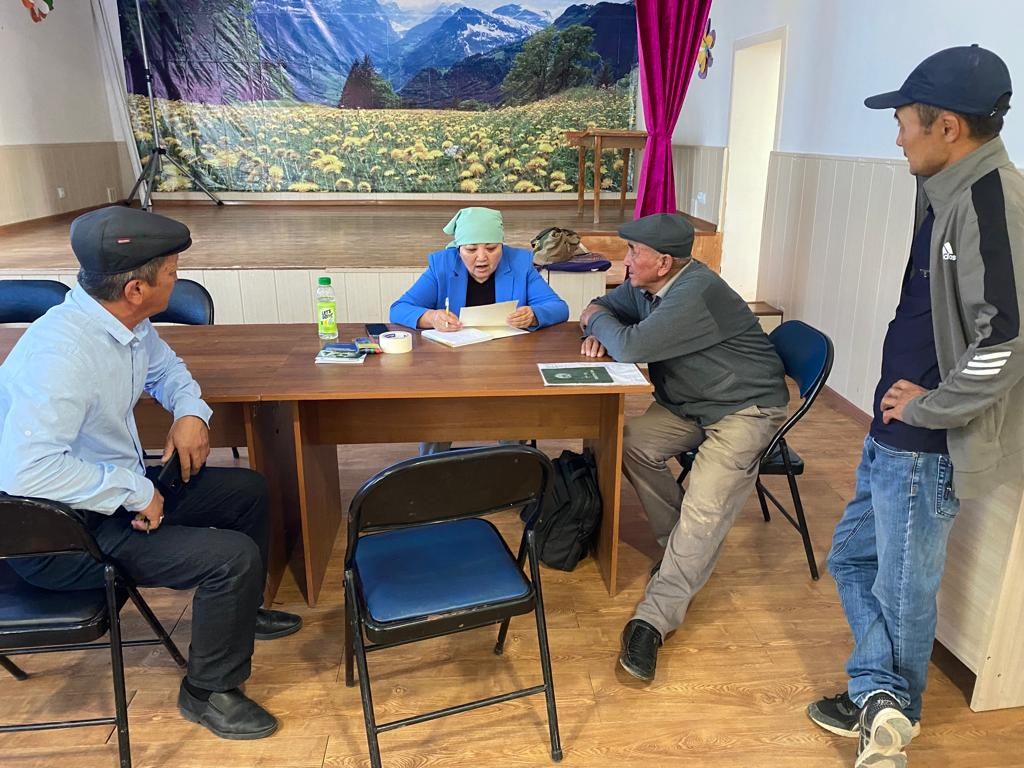 Also, for a more substantive conversation with several residents of the village of Dostuk, the expert of the Aarhus Center was asked to go to the place of the disputed issues of the village.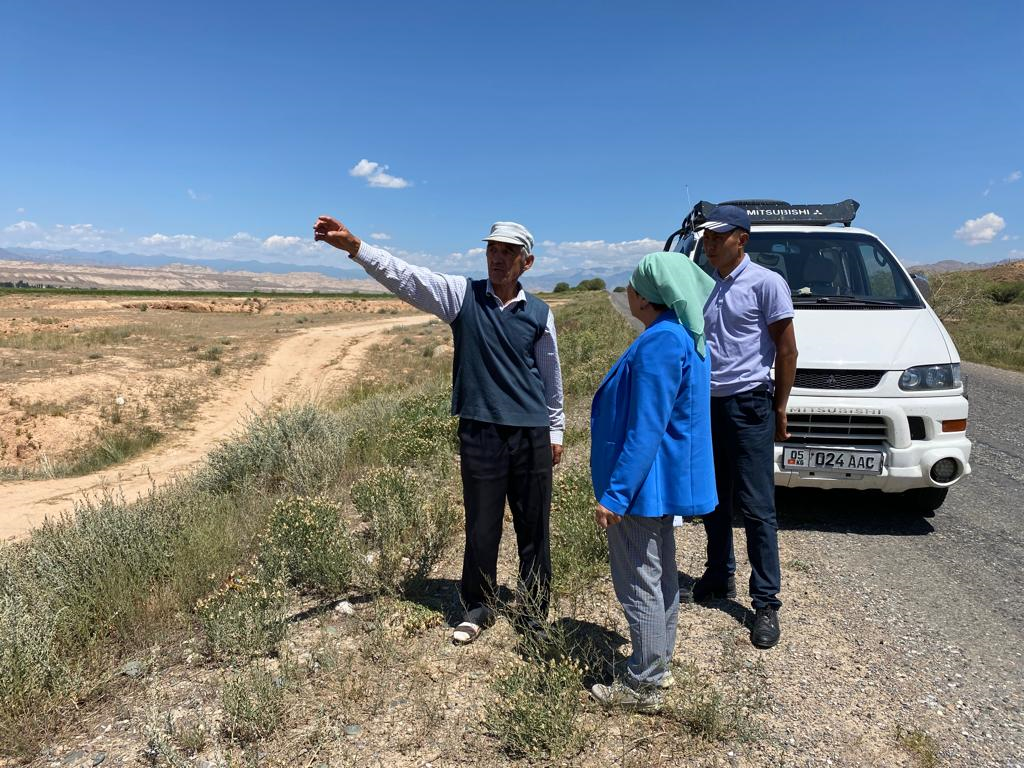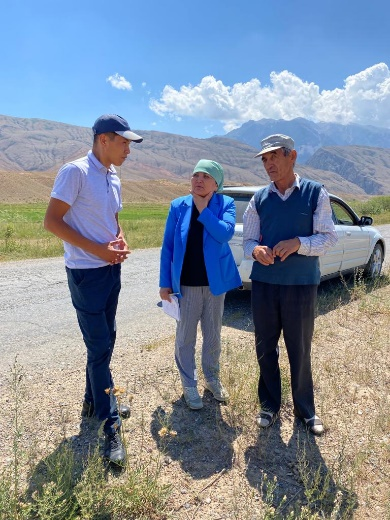 The next day, a meeting was held with residents of the Issyk-Kul region and, in particular, with residents of the Korumdu village of the Kumbel aiyl okmotu of the Issyk-Kul region. 21 residents of the village were consulted here. The participants of the meetings had a lot of problematic questions, to which the expert answered in full.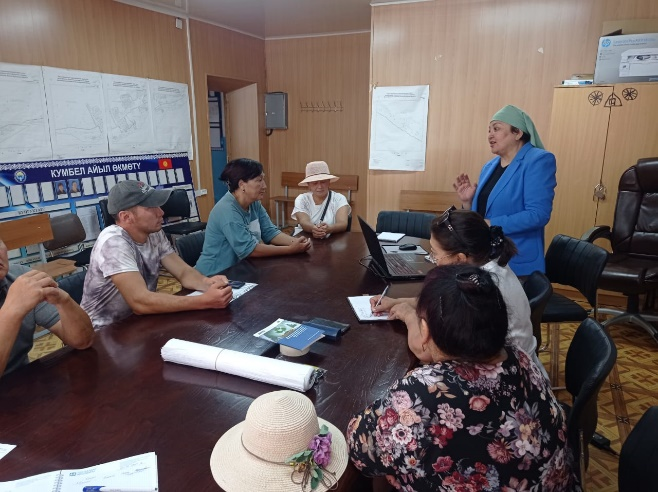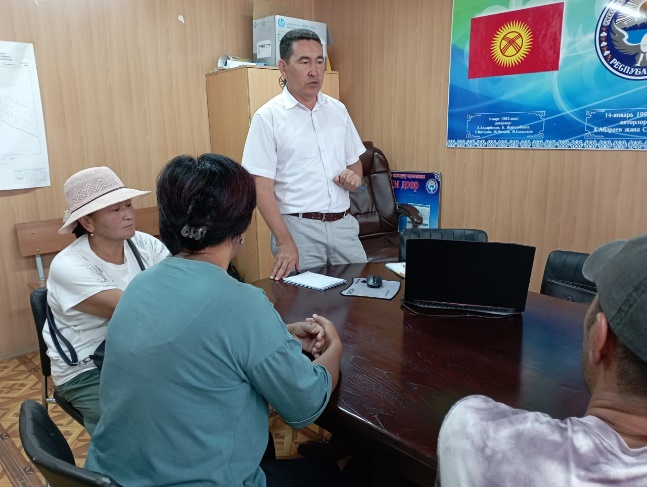 The Aarhus Center also plans to travel to Talas and Chui regions to consult local residents on their environmental issues and obtain information on environmental topics of interest.