Meeting of partners of the Aarhus Centre in Bishkek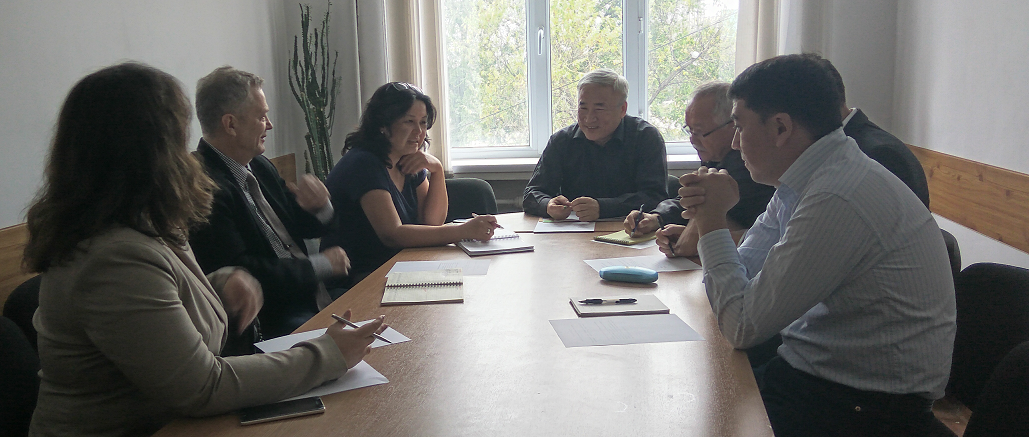 September 30, 2016 in the office of the Aarhus Center in Bishkek hosted a meeting of the partners of the Aarhus Center. This event was attended by the National Coordinator of the Aarhus Convention in Kyrgyzstan N.S.Baydakova, CEO of forest users and users of Kyrgyzstan Association A.M.Burhanov, Chief Technical Adviser, the Finnish Environment Institute of Environment project manager Ari Mäkilä, FinWaterWEI II program assistant in the CD / project KGZ-Water / Issyk-Kul O.Gruzdova, project manager, FAO / GEF project "Sustainable management of mountain forests and land resources in a changing climate" Ch.Alibakieva, member of the Secretariat for the snow leopard Ch.Kochorov, director of voluntary movement "Clean Issyk Kul "A.Shamsutdinov and head of the institution" Aarhus Centre "A.Nurbekov Bishkek.
The occasion of this meeting was the need to discuss the state of affairs in the field of environmental protection and to consider the methods of implementation of the principles of international conventions in the Kyrgyz Republic in anticipation the preparation of the Report of the Aarhus Convention.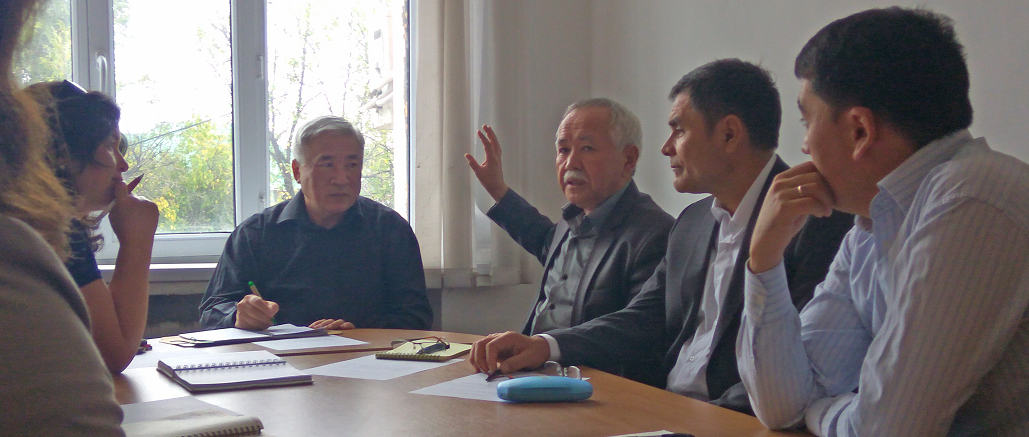 Each of  participant spoke about his organization, they represent about ongoing activities and plans for the future. One of the problem areas of organizations – is the awareness of the general public. All offered need for cooperation on information activities by various methods, including participation opportunities Aarhus Centre. Aarhus Centre intends to cooperate more closely in this direction with its partners by providing them with a platform on which we can meet and discuss a variety of environmental issues, and then use the results of the meeting to inform the public about their work.
This meeting was held for the first time and accepted by the partners of the Aarhus Center and a positive decision – to hold such meetings on a monthly basis with the participation of stakeholders, including other partners.