The discussion of the Plan for the implementation of measures for NDC took place in the sectors "Industrial processes and use of products" and "Waste"
From morning to lunch on February 9, 2023, a regular technical meeting was held in the conference hall of the City Hotel to discuss measures for the Implementation Plan of Nationally Determined Contributions of Kyrgyzstan (NDC), which was developed by experts with the assistance of the UNDP of the Kyrgyz Republic. The initiator on behalf of the Kyrgyz Republic of this process of updating measures is the Ministry of Natural Resources, Ecology and Technical Supervision of the Kyrgyz Republic – (MNRETS) with the support of UNDP in KR. On this day, experts presented measures for the sectors "Industrial processes and product use" and "Waste".
This meeting was attended by representatives of interested parties, including the MNRETS, Ministry of Economics, State Agency of Architecture, Construction and Housing and Communal Services under the Cabinet of Ministers of the Kyrgyz Republic, Bishkek City Hall, ARIS, the State Agency for Investment, research circles, public organizations and business structures, as well as independent experts. The participants of the meeting paid attention to the submitted documents and took an active part in their discussion.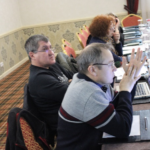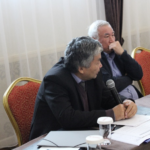 Comments and suggestions were made by the Ministry of Economy, the Ozone Center and business structures on the "Industrial processes and use of products" sector, which should be taken into account in the Action Plan. In particular, questions arose about the measures included in the Plan concerning the use of HFC pollutants. Opinions were also expressed on the need for close cooperation with the National Statistical Committee of the Kyrgyz Republic to improve the use of products using pollutants (refrigeration units, the use of foaming products). All these measures will affect the implementation of measures in terms of the implementation of NDC.
In the Waste sector, there was a heated discussion on measures related to the creation of waste processing plants (MPZ) in large cities. This idea was proposed by the State Agency for Investments, but experts and business structures did not support this proposal due to the fact that the MPZ will not be able to provide itself for a full cycle of efficiency due to the lack of large volumes of raw materials. And therefore, the emphasis should be directed to the installation of waste sorting plants and BSU, which will ensure a reduction in the amount of polluting emissions. It was also proposed to revise the Regulatory Legal Acts on the collection and sorting of all waste generated by humans. Due to the lack of regulatory documents, the waste collection process affects sorting and disposal. And this affects the unaccounted emissions of pollutants into the atmosphere that affect the climate.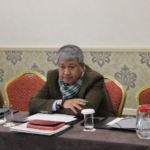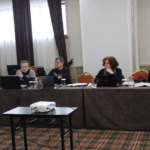 In total, several proposals were put forward for both sectors, which will be taken into account when summarizing by experts and will again be sent to interested parties.