With the support of the Aarhus Center, an action called "Eco CAMP" was held in Talas
Access Alumni Association has announced a project competition for participants of the LEED Caravan movement in Kyrgyzstan, one of the winners of which was Arslan Dzhekshenbekov – head of the Talas Eco-Club at the Aarhus Center.
The action "Forest is the wealth and beauty of the earth and people", held by Eco CAMP with the support of the lyceum complex of the Talas region, the Talas City Hall, the Talas Eco Club "ACCESS" and the US Embassy in Kyrgyzstan, was held on April 22, 2022 – the International Earth Day.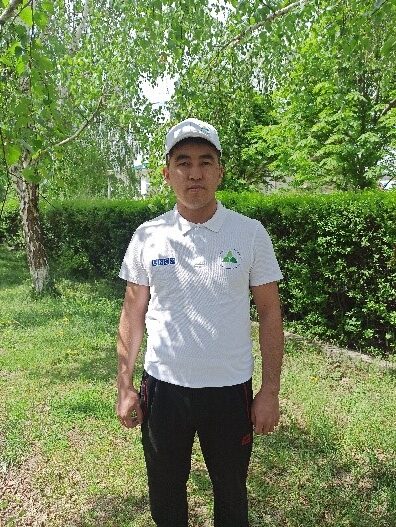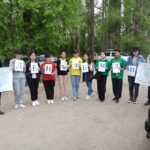 Vice-Mayor of Talas Mira Seydikerimova, project coordinator Arslan Dzhekshenbekov, youth and residents of Talas took part in the action. The goal was to clear the city's forest plantations from garbage. About 150 participants held a general action under the slogan "Clean forest, clean city, clean future". Every citizen has contributed to the clearing of the Talas forest plantation, which is a gift of nature.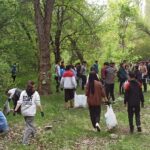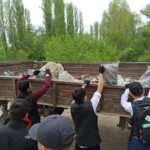 This project has made a significant contribution to improving the environmental situation in the Talas region and has had an impact on improving the attitude of the urban population to respect for nature.
In general, the action contributed to the formation of a direct favorable attitude of Talas residents to nature, awakening in them a love of nature and education of patriotism. The members of the Eco-Club will continue to work closely with the youth of Talas to organize actions to protect forest plantations and the environment in general.
Arslan Dzhekshenbekov,
head of the Talas eco-club