The third annual ceremony of rewarding the rangers of the State Agency for Environmental Protection and Forestry under the Government of the Kyrgyz Republic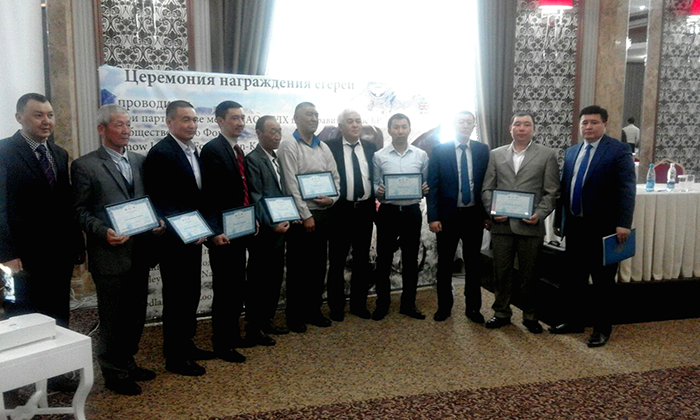 On March 3, the world's environmentalists and nature lovers annually celebrate World Wildlife Day. The public and environmental services of the Kyrgyz Republic did not stand aside and held the ceremony of awarding the distinguished rangers of the State Agency for Environmental Protection and Forestry (SAEPF) on that day. These awards are a modest gesture of recognition, evaluation and expression of appreciation of the work and dedication of the rangers in protecting the wildlife of Kyrgyzstan.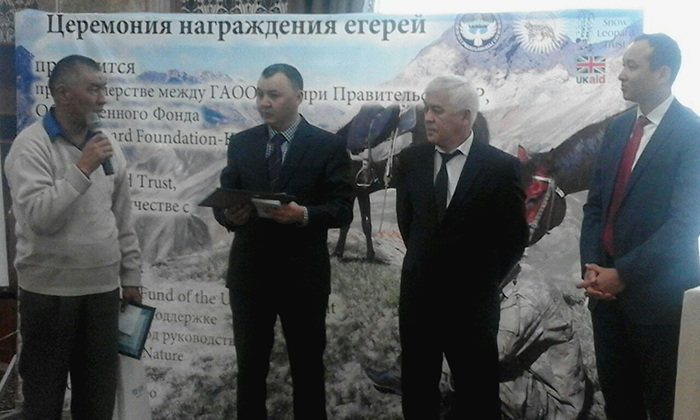 In the conference hall of the Zhanat Hotel, the Snow Leopard Foundation in Kyrgyzstan and the National Program Snow Leopard Trust jointly with SAEPF, with the support of international organizations INTERPOL and DEFRA, held a public ceremony of awarding certificates of honor to 7 SAEPF employees who In 2016 distinguished themselves in the fight against poaching in Issyk-Kul and Naryn regions. They were Abdyshov Kanatbek, Kalchaev Amanbek, Asylbekov Suymonkul, Zhusupov Makkambay, Shadykan uulu Kadir, Kurmankojoev Nurlan and Dokonbaev Ulan, each of whom, in addition to the letters on behalf of the Public Fund "Snow Leopard Foundation in Kyrgyzstan", received financial bonuses of 5 thousand to 15 thousand soms , As well as sponsorship gifts on behalf of JSC "RSK Bank".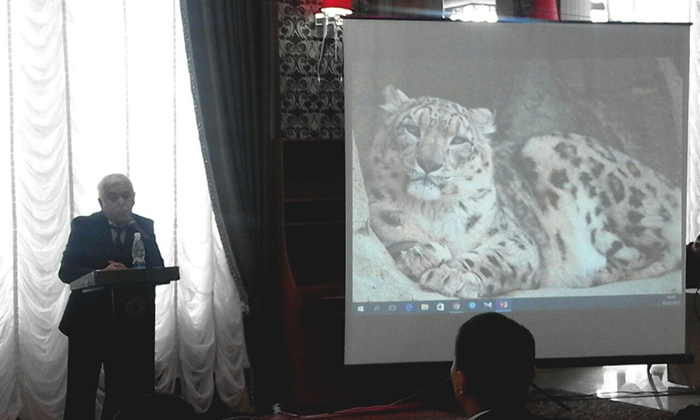 Director of the SAEPF, Rustamov A.A. said that currently rangers are on the front side in the fight against poachers, they make a huge contribution to the protection of flora and fauna of Kyrgyzstan and the task of state structures together with the public to render all possible assistance in their hard and harsh work.