Issyk-Kul Aarhus Center exchange of experience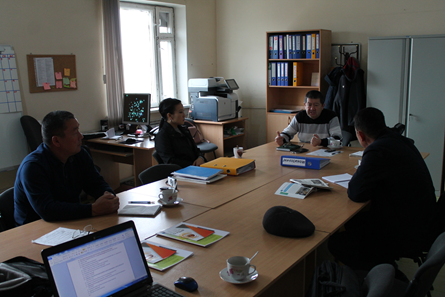 Employees of the Issyk-Kul Aarhus Center during their visit to Osh city visited the information Aarhus Center in Osh city in order to exchange experience.
During the meeting, the Director of the Information Aarhus Center in Osh, K.Isabayev gave detailed information on the work done for 2018 and plans for the future. He also shared his experience in conducting seminars, round tables, trainings and on public awareness events. At the end of the meeting, employees of the Issyk-Kul Aarhus Center expressed their opinion that they received a lot of useful information.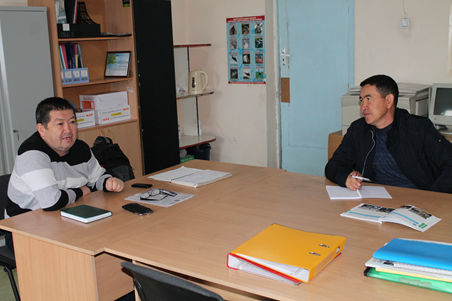 The importance of such meetings was noted in order to implement the Strategy for the Development of the Aarhus Centers of Kyrgyzstan in solving environmental problems and sharing experience.