Practical studies of future environmentalists and journalists
Aarhus Center in Bishkek together with the Association of Land Users and Forest Users of Kyrgyzstan, with financial support from the OSCE Program Office in Bishkek, on October 17, 2018 conducted a field visit and a round table on the topic "Reliability of environmental issues coverage is a pledge of sustainable public relations". Participants of this event were young journalists and future ecologists from the Kyrgyz National University.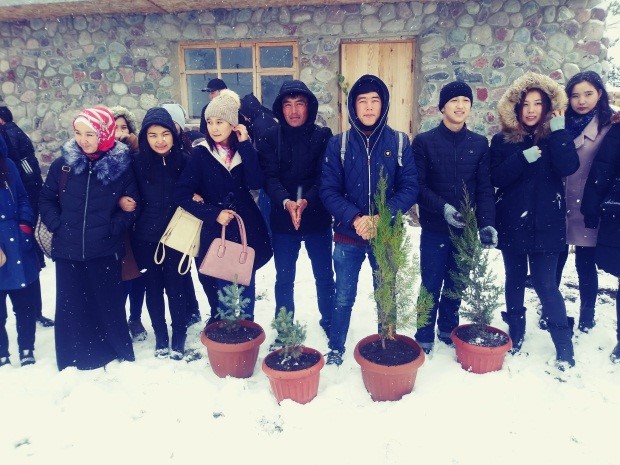 The event began with a visiting visit to the demonstration field of the Association, which is located in the village of Arashan, Alamedinsky District, Chui region. Representatives of the Association showed fields where young trees of new breeds for Kyrgyzstan were planted – sexes. These species has great importance in the forest industry, as they grow faster than all types of wood and ecologically produce more oxygen due to large leaves. Also, due to the high root system, they can be used as planting stands. Then the participants took part in landscaping the wasteland on a demonstration field, planting young trees – spruce trees.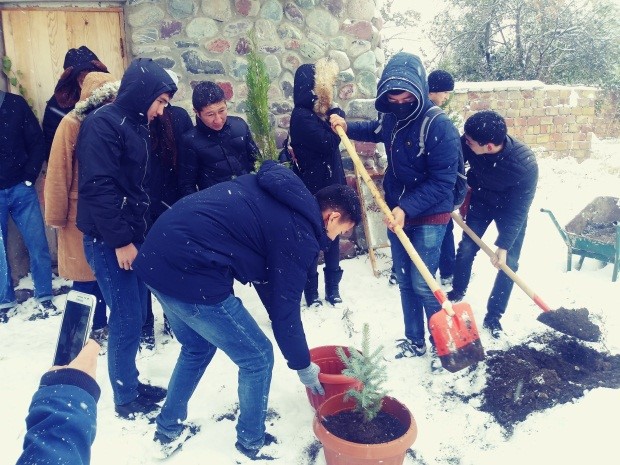 After that, all participants moved to the office of the Association, where the round table was held. At the event, participants were familiarized with the activities of the Aarhus Center in Bishkek, the Association of Land Users and Forest Users and newspaper Asyl zher.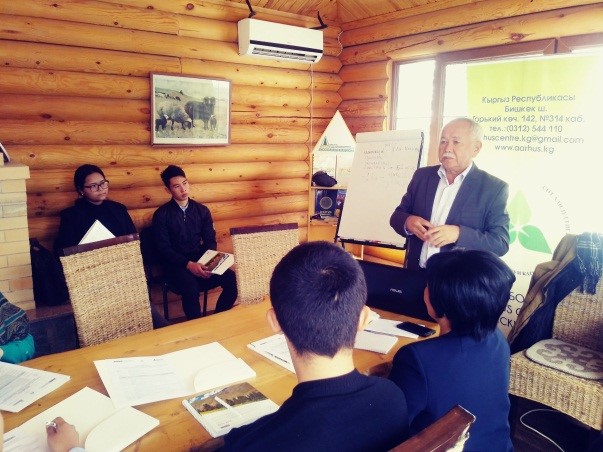 After all the presentations, an interactive game on the environmental theme of environmental conservation was held. All participants were divided into 4 groups and each had the opportunity to present their project on a given topic and according to the results of the game the winners were awarded with gifts.