Cooperation agreement signed
On March 28, 2023, the head of the Aarhus Center in Bishkek (AC) A.Nurbekov met with the director of the Higher School of Justice (HSJ) under the Supreme Court of the Kyrgyz Republic E.T. Baitikova. and Executive Director of the Association of Judges of the Kyrgyz Republic Omorova M.O. During the meeting, a Cooperation Agreement was signed between the Aarhus Center and the Higher School of Economics and the possibility of conducting information and training trainings for the staff of the judiciary of the Kyrgyz Republic was discussed.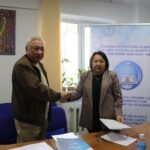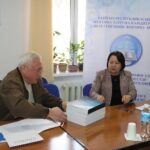 In the history of cooperation between the OC and the HSJ, the Agreement was signed for the second time. The first one operated for one year in 2016, and on the basis of it, a training session was held for employees of city and district courts, in which up to 120 people took part.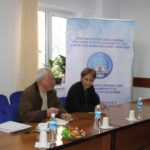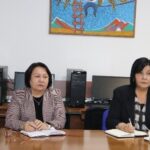 Discussions were held on the development of manuals for conducting trainings, the schedule and venues, the contingent of participants and more.