Discussion of 5th National Report on the implementation of the Aarhus Convention in the Kyrgyz Republic
At November 30, 2016 in the conference hall of the hotel «Smart Hotel Bishkek», a presentation of the 5th National Report on the implementation of the Aarhus Convention in the Kyrgyz Republic was held.
The event was initiated by State Agency on Environment Protection and Forestry (SAEPF) under the Government of the Kyrgyz Republic with the participation of the Aarhus Centre in Bishkek and the financial support of the OSCE Centre in Bishkek. At the beginning of the round table, Deputy Director of SAEPF Ryspekov A.A. briefly spoke about the agency's activities and the activities that carried out under the Aarhus Convention.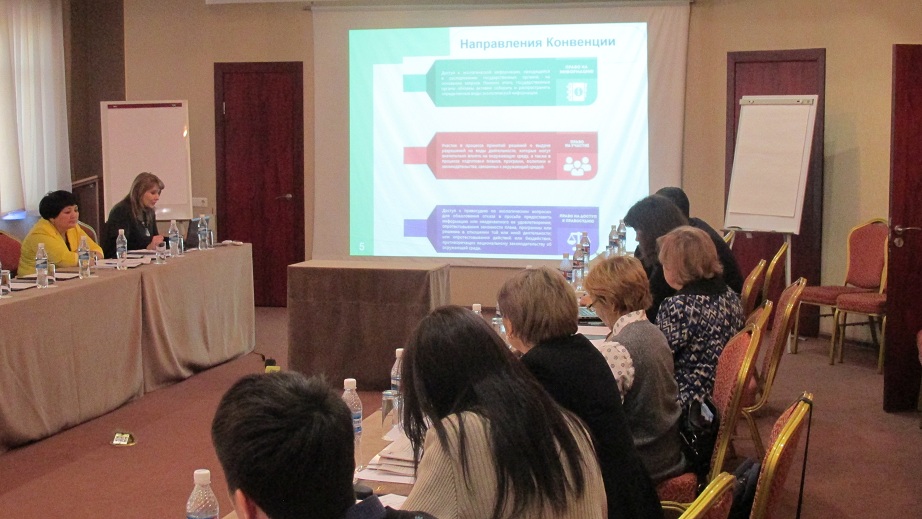 Coordinator of the Aarhus Convention in the Kyrgyz Republic Baidakova N.S. presented a draft report, which was prepared according to the procedures of the Secretariat of the Aarhus Convention based on the previous report. It must be said that the main points of the report are based on the proposals of the ministries and departments of the Kyrgyz Republic, which were sent to SAEPF in advance.
At the round table, the amendments were discussed as well as preliminary proposals from public organizations. National Coordinator presented the entire procedure for the preparation of the report (form filling, accented items, comments and suggestions). It is offered to all participants of round table to re-examine the draft report and submit their views before 10 December 2016, for the compilation and approval of SAEPF.
Also, the presentation of non-governmental organizations were made, whose work based on the provisions of the Aarhus Convention. Aarhus Centre in Bishkek made presentation on the theme – «Experience the Aarhus Centre of the Kyrgyz Republic to inform the public». The participants were acquainted with the activities of Aarhus Centre for the implementation of the first block of the Convention – access information.
Second block of the Convention is public participation in decision-making, which was presented by Seytkasymov M. He is head of CAREC in Kyrgyzstan, who made a presentation on «The Role of CAREC in civil society involved in the process to achieve sustainable development in the framework of the Aarhus Convention»
The third block of the Convention that is access to justice in matters relating to the environment, which was presented by Bolotbaeva V.A. She is legal expert of the Public Fund «Fund of development of law and business»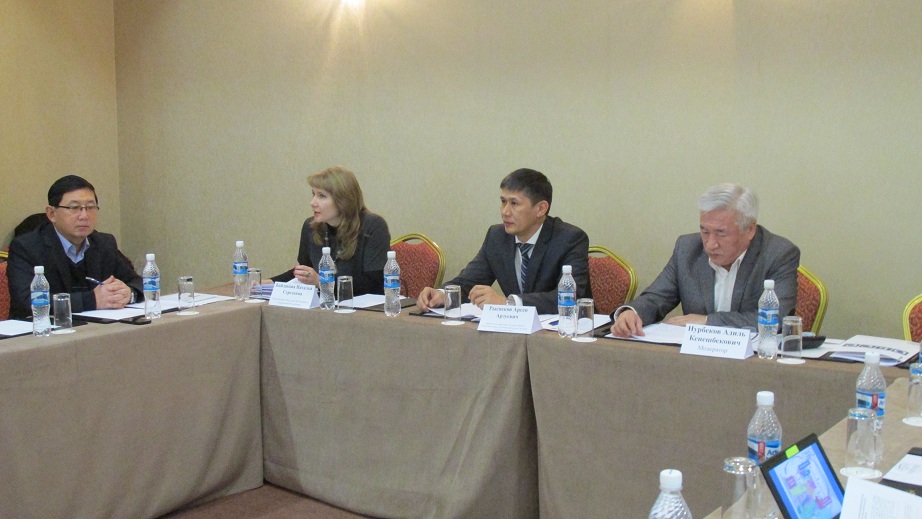 Each of the speakers spoke about the activities in their organizations, and provided detailed information on completed activities on the presented topics. At the end of the round table, a few suggestions and several amendments to the draft report were made. Participants expressed necessity in detailed study of the draft report