On Issyk-kul the action on cleaning of the coastal zone of the lake is carried out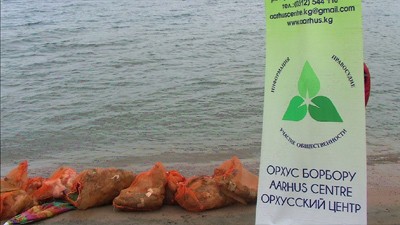 On 20 September of 2015 "Pure Issyk Kul" together with the Aarhus Centre Bishkek carried out an action on cleaning of a coastal zone of the Lake Issyk Kul around of Cholpon-Ata. During cleaning of garbage scuba divers of OF "Pure Issyk Kul", and also fans of scuba diving from Kyrgyzstan, Russia and Kazakhstan participated. Despite rainy weather in 2 days some cubic meters of garbage were collected. Plastic bottles, the used packages, various clothes, chaise lounges, children's toys were generally collected and another is much. Everything that was collected from a bottom of a coastal zone of the lake were stored and taken out by representatives of services of local city administration on a garbage dump of Cholpon-Ata.
It should be noted that a similar act the Aarhus Centre in Bishkek at support of the OSCE Center in Bishkek together with the State agency of environmental protection and forestry of KR already carried out by means of scuba divers from state of emergency "Agarkov " at the beginning of a swimming season in May of this year and a large number of garbage was taken from the Lake Issyk Kul. This action was directed for attraction of local population to preservation the lake Issyk Kul in pure form, to impart respect for it, to create all necessary conditions for safe bathing of inhabitants and guests of the country.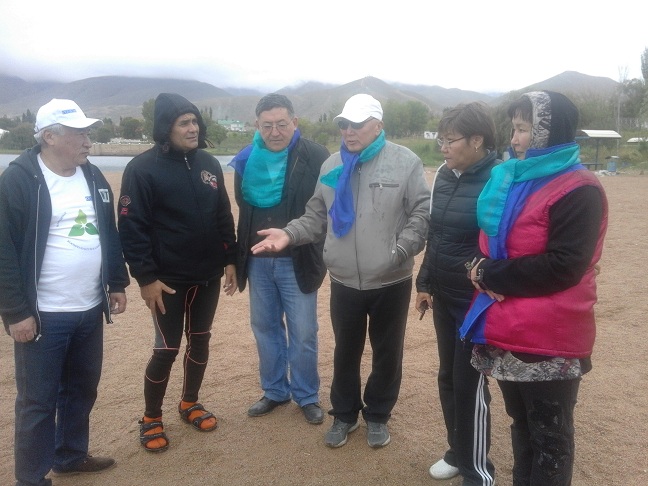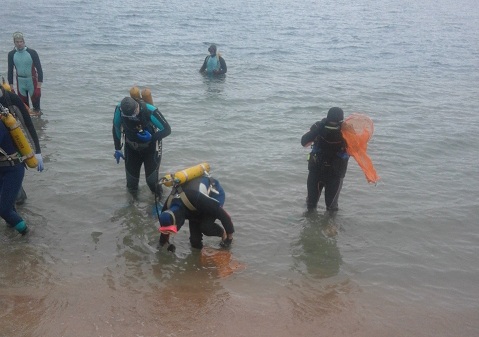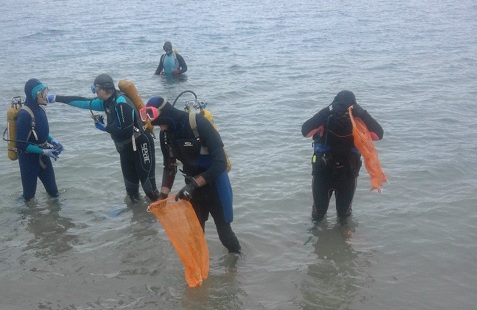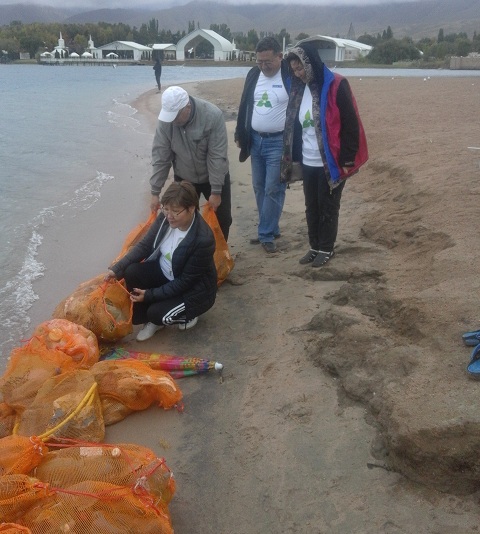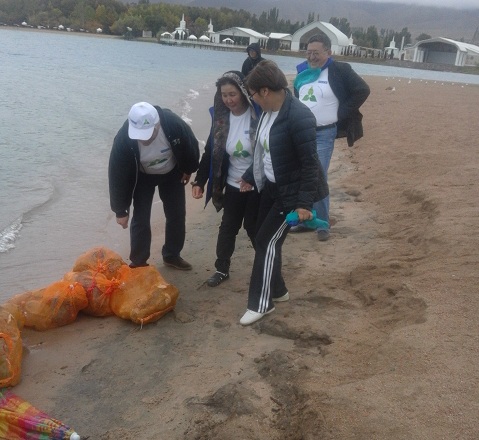 22