Participation of Aarhus Centres in Kyrgyzstan at the regional training in Tajikistan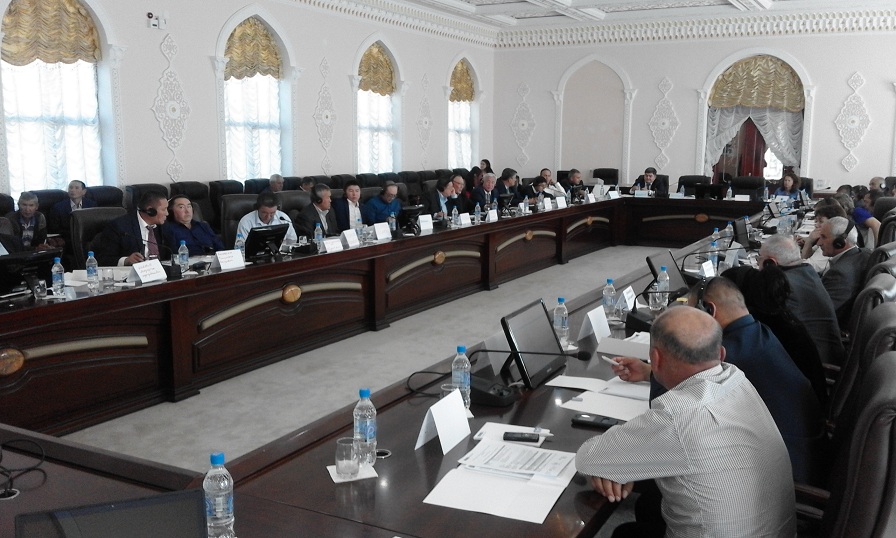 From 4 to 7 October 2016 in the Republic of Tajikistan g.Karaykkum regional training on disaster risk reduction in Central Asia was held. Organizer of the training was the OSCE. It was attended by representatives of district administrations of border of Kyrgyzstan and Tajikistan, representatives of the Ministry of Emergency Situations of both countries, Tajikistan and Kyrgyzstan Aarhus centers, media representatives and international experts, and representatives of the Internews program. The keynote speaker was Ms. Micol Mulon – international expert from the SDC of Geneva (Switzerland), who presented the audience expert materials on the situation in the field of natural disasters and the environment in the region. Then, the materials by invited were presented:
– Parvin Makhmudov (Tajikistan), who presented their contributions on the theme "Management of CRP and structure at the national level in Kyrgyzstan and Tajikistan in the field of DRR cross-border cooperation"
Participation of representatives of mass media of Kyrgyzstan and Tajikistan was made possible thanks to the support of Internews project "Media for the effective lighting of environment and natural resources in Central Asia", financed by the European Union. Internews project Coaches also held sessions on the following topics:
–  Irina Chistyakova (Kyrgyzstan) "Involvement of stakeholders in the process of preparing for natural disasters and media materials related to climate change. Criteria for assessing the quality of media products "
– Rustam Gulov (Tajikistan) "New media in reducing the risk of coverage of disasters, climate change and environmental issues and problems. The possibilities of multimedia services. "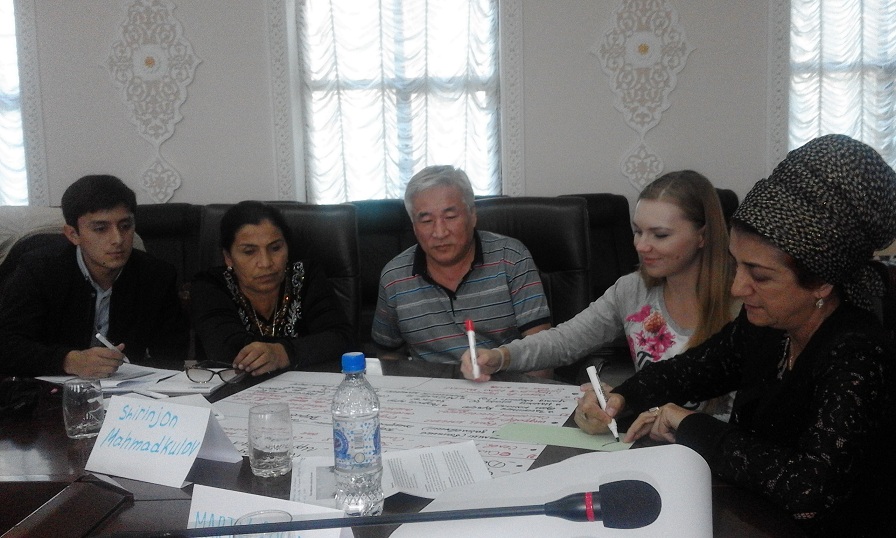 Workshops were held in the groups who presented their materials at the end of each module. One of highlights of seminar was visit village of Madaniat Rasulov district of Tajikistan on the border with Kyrgyzstan of Leilek district to get acquainted with disaster prevention activities of Tajik Emergencies Ministry in the region.
At this training, all were able to get information about the situation in the region on disaster prevention, border services, methods of proper and reliable informing of the population during natural disasters,risk management techniques and training methods of participation of the population in the disaster prevention measures, improve initial public awareness, the development of resource information tailored packages on DRR (disaster risk reduction).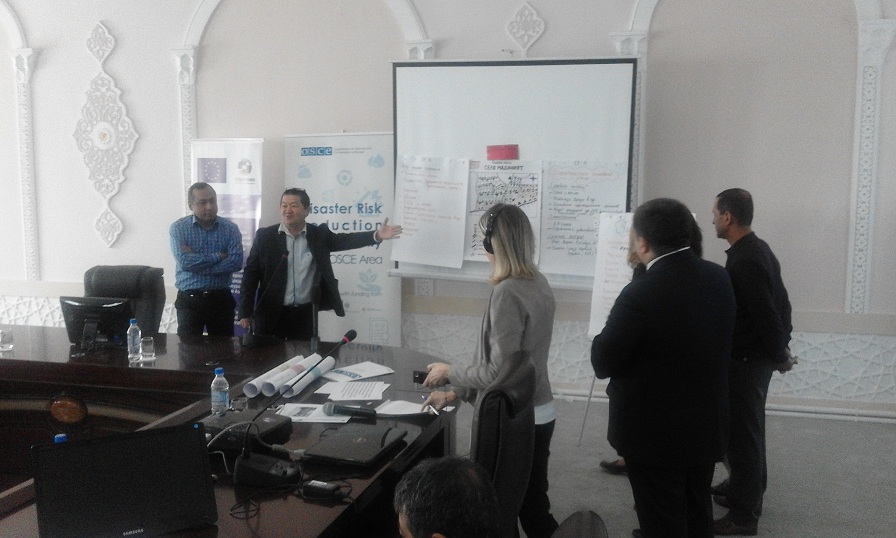 This training was held in the framework of the project "Reduction of poverty and security in the areas where the OSCE carries out its activities", involving the Swiss Agency for Development and Cooperation (SDC), the Government of Austria, Luxembourg and Liechtenstein. The partners – the project is implementing the Aarhus Centres in South-Eastern Europe and Central Asia, and the target countries are Albania, Bosnia and Herzegovina, Montenegro, Serbia, Kyrgyzstan and Tajikistan.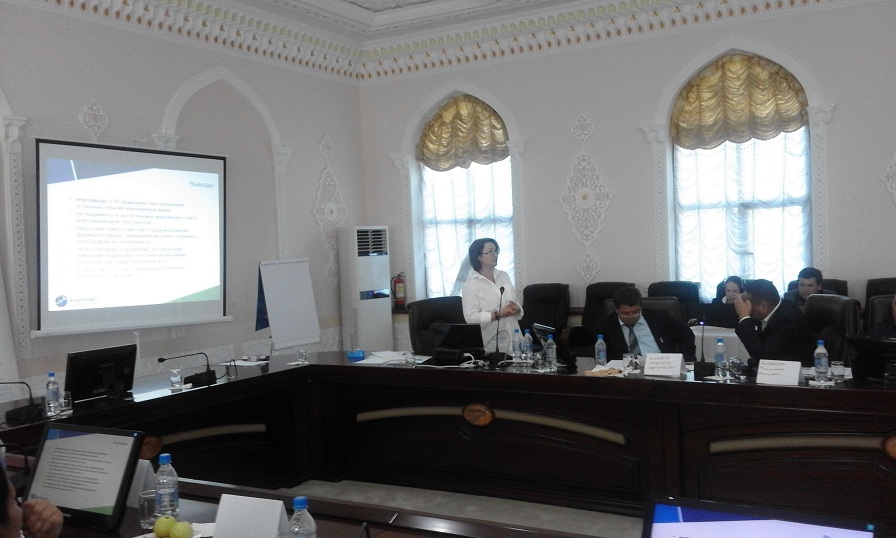 Videointerview