Round Table in Cholpon-Ata
Round table on the subject "Aarhus Convention – Tool of Protection and Preservation of Environment" and an action of cleaning of a bottom of the Lake Issyk Kul from household garbage in Cholpon-ata.
On May 21-22, 2015 in of Cholpon-Ata Eko's conference room of the State Duma center "Biospheric territory of Issyk Kul" passed the Round table "the Aarhus Convention – the instrument of protection and preservation of environment".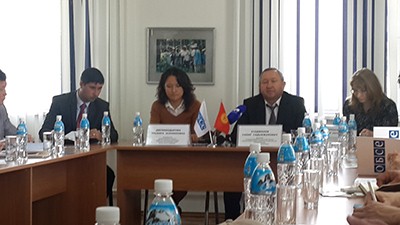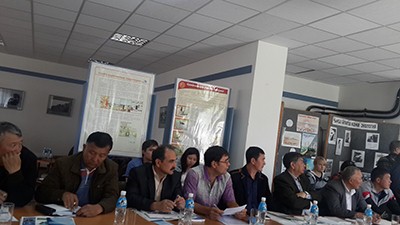 Given event included both presentation of the Aarhus Centre in Bishkek, and consideration of the questions connected with a state of environment of the Lake Issyk Kul and possible ways of more active involvement of the public for the solution of environmental problems.
During the Round table was presented the information on activity of the Aarhus Centre in Bishkek, about the work which is carried out by Issyk-Kul-Naryn local fund of conservation and development of forest branch at the State agency of environmental protection and forestry at the Government of the Kyrgyz Republic (SAEPF) on cleaning of a coastal zone and bottom of the lake of firm household garbage in 2012,2014 and 2015 (was provided in more detail…), and also about activity of the KGZ-Water/Issyk-Kul project realized by SAEPF together with the Finnish institute of environment (SYKE) with financial support of the Government of Finland (is more detailed on the site – http://water.nature.gov.kg).