Stakeholder involvement in solving problems related to uranium legacy sites in Central Asia initiative "Environment and Security".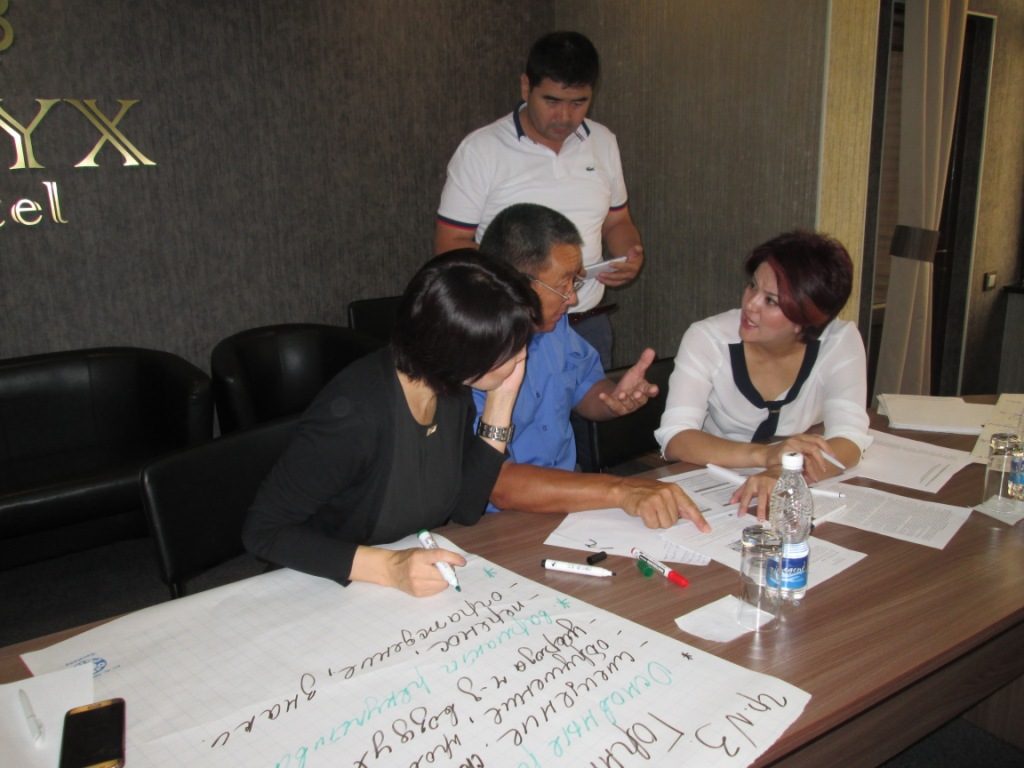 On June 26-27, 2017, training was held on "Uranium Heritage Objects, Strategies for Raising Awareness and Involvement of Interested Persons in the Discussion of Radiation Security Issues"
The training was conducted by Dr. Christian Kunze and trainer Narina Kydyralieva. The training was attended by the employees of the Aarhus Center in Osh city, Bishkek, the heads of the Public Information Centers of the town of Mailuu-Suu, Shekaftar and Min-Kush villages, representatives of the Ministry of Emergency Situations, the NGO "EcoIS".