The second stage of training on normative legal acts in the field of environmental protection in Kyrgyzstan
On November 24, 2018 in the conference hall of the Plaza Hotel in Bishkek, the second stage of the training was held on the topic "Review of the regulatory legal acts of the Kyrgyz Republic in the field of water resources use". The training conducted by the Aarhus Centre in Bishkek and the public association "Global Water Partnership" with the support of the OSCE Programme Office in Bishkek. The participants of this stage were university professors and employees of the National Water Partnership of Kyrgyzstan.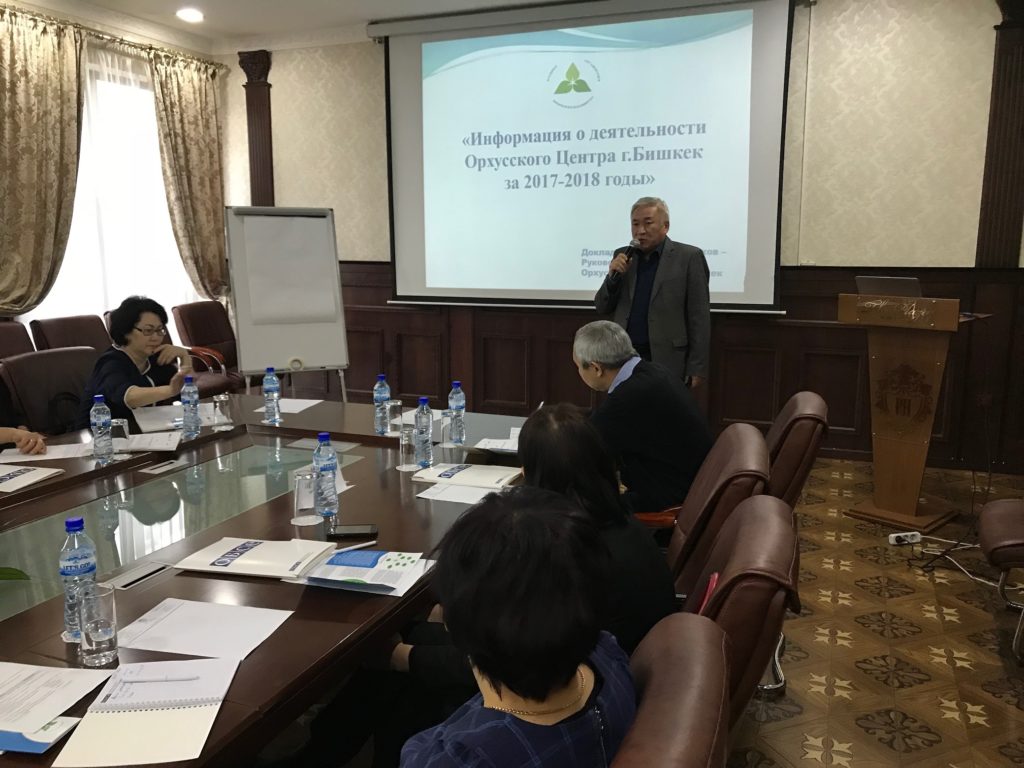 The keynote speakers were the head of the Aarhus Centre in Bishkek A.Nurbekov, who provided the training participants with information about the Centre's activities for 2017-2018 and plans for the future, and the coordinator of the Global Water Partnership of the South Caucasus countries, Central Asia and Mongolia A.Djailobaev. The trainer of this training was the head of the National Water Partnership of Kyrgyzstan K.Masabaeva. Participants familiarized with the innovations in the legislation of the Kyrgyz Republic in the field of the water sector and took part in a practical game prepared by the organizers of the training.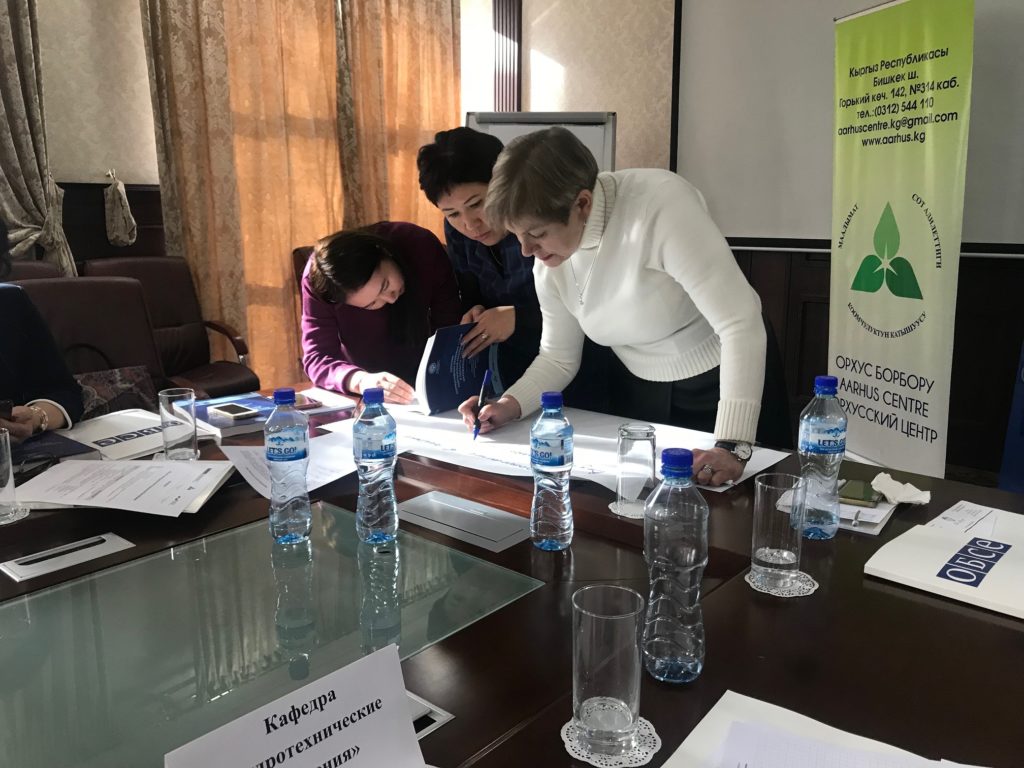 After practical discussions in groups, materials were presented and discussed by the attendees. At the end, the majority of participants expressed their opinions about the training, asked numerous questions and suggestions. Following the results of the training, all participants were awarded certificates of participation in this event.