The second workshop on NDCs
On April 8, 2021, the 2nd meeting of the working group of the inter-ministerial commission on updating the NDCs was held in the hall of the Ministry of Economy and Finance of the Kyrgyz Republic. It was attended by members of the commission in accordance with the Order of the Minister of Economy (as of December 18, 2020), interested experts and consultants. This meeting was held at the initiative of the Ministry with the assistance of the UNDP and the Aarhus Center in Bishkek.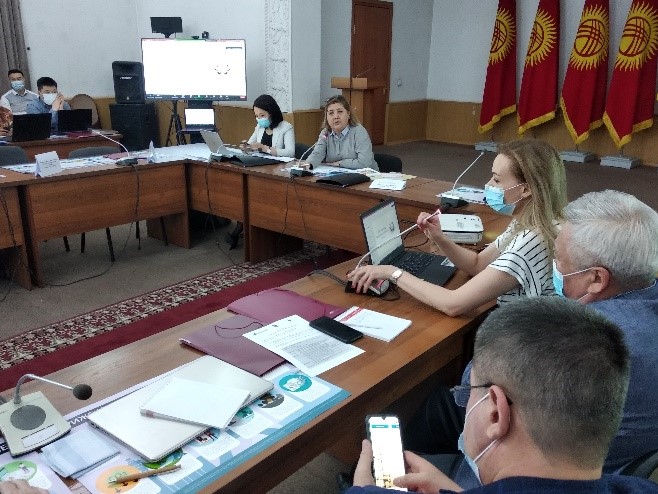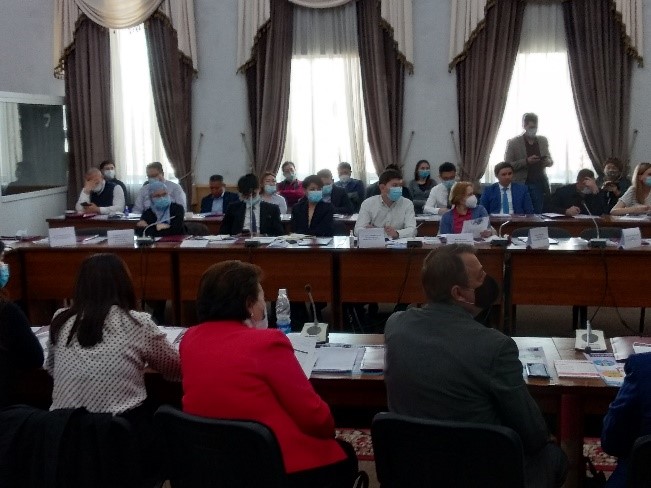 The national coordinator of the "Climate Perspective" UNDP project Ysabekova B., international expert on NDCs V. Khristova, heads of working groups Temirbekov A. and Grebnev V., UNDP experts – Kirilenko A., Slepchenko N., Satybekov B., specializing in the field of gender issues, monitoring and budget financing respectively, addressed the commission members. Expert G. Abduraimova spoke as a guest about the implementation of the GIZ project on NDCs.
The meeting was held both online offline. Some participants of the meeting were outside our country and could not attend an event due to the COVID 19 pandemic.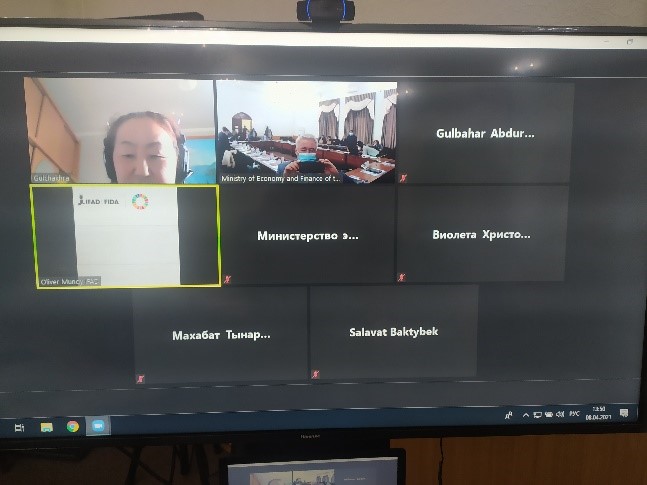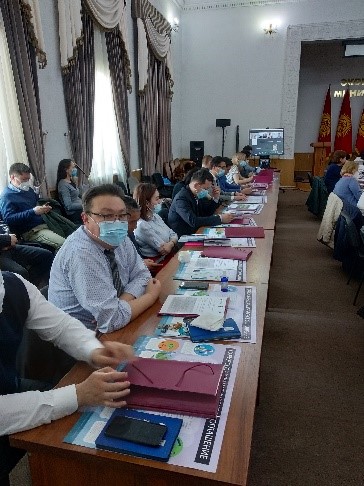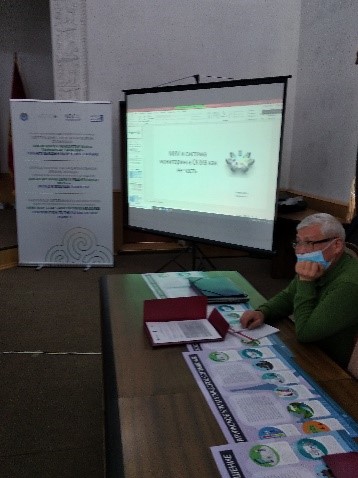 During the session, preliminary proposals for the NDCs were presented that were collected during sectoral meetings in march.
The main outcome of the meeting was to review the job of the working groups, get acquainted with the first preliminary proposals as well as to study the materials of UNDP experts on the preparation of NDC proposals. As a result of the meeting, it was decided to speed up the process of developing the final material, which should be presented at the end of April at the 3rd meeting of the commission.