Another event dedicated to the International Day of Reservoirs was held on the shore of Lake Issyk-Kul.
On September 24, 2022, the Issyk-Kul Aarhus Center, within the framework of the approved works for 2022, held a clean-up on the city beach of Cholpon-Ata. The subbotnik was attended by the staff of the Cholpon-Ata City Hall, employees of the OSCE program office in Bishkek, divers of the Clean Issyk-Kul Public Foundation. With the financial support of the OSCE Program Office in Bishkek, gloves and garbage bags were distributed to the participants. The participants of the action carried out cleaning in their assigned areas, divers of the Clean Issyk-Kul public foundation cleaned the bottom of the lake and collected 20 bags of various garbage.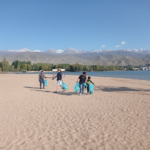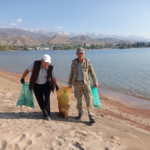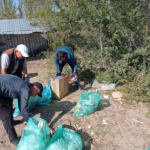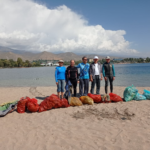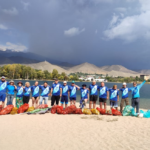 This action has been held on the initiative of the public fund "Clean Issyk-Kul" for several years and during this time has established itself as one of the necessary measures to attract the public to a careful attitude to natural resources.
The material was prepared by S.Tursunakunov, Manager of the Issyk–Kul Aarhus Center