Discussion of the National Plan for the Implementation of the Aarhus Convention for 2019-2023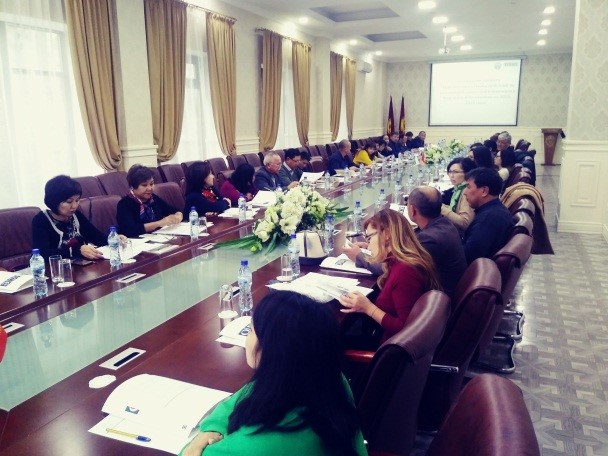 On October 16, 2018, a meeting of all stakeholders from state structures, public organizations, civil society, representatives of universities, media and independent experts was held in the conference hall of the Plaza Hotel Bishkek, which discussed the draft National Plan for the Implementation of the Aarhus Convention prepared by international OSCE experts for 2019-2023 years. This document is a continuation of the previous strategic plan for the implementation of the Aarhus Convention for 2015-2018 and will already have the status of a National Document.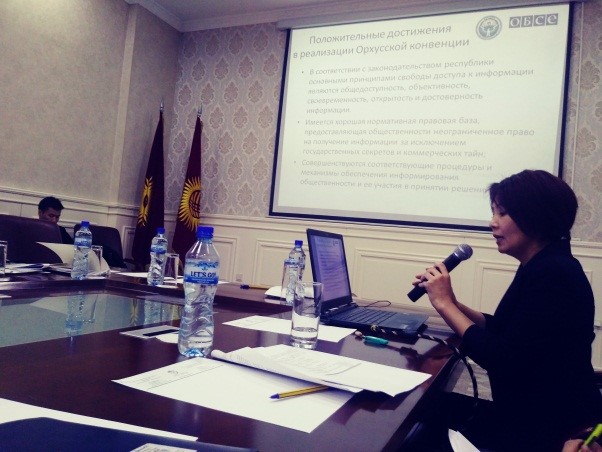 During the meeting, the results of the work of public organizations on the implementation of the strategic plan of the Aarhus Conventions for 2015-2018 were presented. National Plan and its priorities were discussed. Then in 4 groups all the points were discussed, after which amendments and proposals of the groups were made. All material will be summarized by experts and distributed to interested parties. At the end of the meeting, A. Ryspekov, Deputy Director of the State Agency for Environmental Protection and Forestry under the Government of the Kyrgyz Republic, and D. Prudtsky, an adviser at the OSCE Program Office in Bishkek, summarized the work and expressed positive results from the participants.