Information about the seminar on radiation safety
On August 01, 2023, in the city of Mailuu-Suu Aarhus, the Center in Osh city, with the financial support of the OSCE Program Office in Bishkek, held a seminar on the topic "Issues of ensuring radiation safety in the management of radioactive waste" within the framework of the project "Involvement of stakeholders in solving problems related to with uranium waste.
This seminar was attended by members of the working commission created by the order of the mayor's office of Mailuu-Suu No. 24-b of 02/08/2021. A total of 14 people participated. The main goal of this seminar is to increase the knowledge of the "Working Commission for the analysis of the work of economic entities on the reclamation of uranium legacy objects and informing the public about the progress of projects."
The following topics were presented by the radiation safety expert:
"The influence of radiation on the body and its consequences".
"Ensuring radiation safety of the population of the Kyrgyz Republic".
"Monitoring of objects of the former uranium production".
Also, specialists from the Department for Tailings Management under the Ministry of Emergency Situations of the Kyrgyz Republic and the Project Management Group spoke at the seminar with information about the ongoing work performed at uranium legacy sites. Representatives of these organizations answered the questions of the seminar participants.
During the discussion, the participants of the seminar expressed that the information presented during the seminar was interesting and useful.
During the seminar, the participants expressed their wishes and recommendations for the effective organization of this working commission:
I-vice-mayor of Mailuu-Suu, as the chairman of the working commission, to ensure the participation of all members at the meetings.
Create a WhatsApp group and include members of the working committee for the exchange of information and mobility of problem solving.
Monthly or every three months to visit objects on the ground where reclamation work is carried out.
When visiting the site, operators should provide members of the working group with personal protective equipment and personal dosimeters.
Change the format of handouts for the population in Kyrgyz and Russian.
Jointly (Ministry of Emergency Situations of the Kyrgyz Republic, State Unitary Enterprise, members of the working group) carry out work on the ground to inform the population about the planned work at the sites of former uranium facilities and the rules for safe life near hazardous facilities.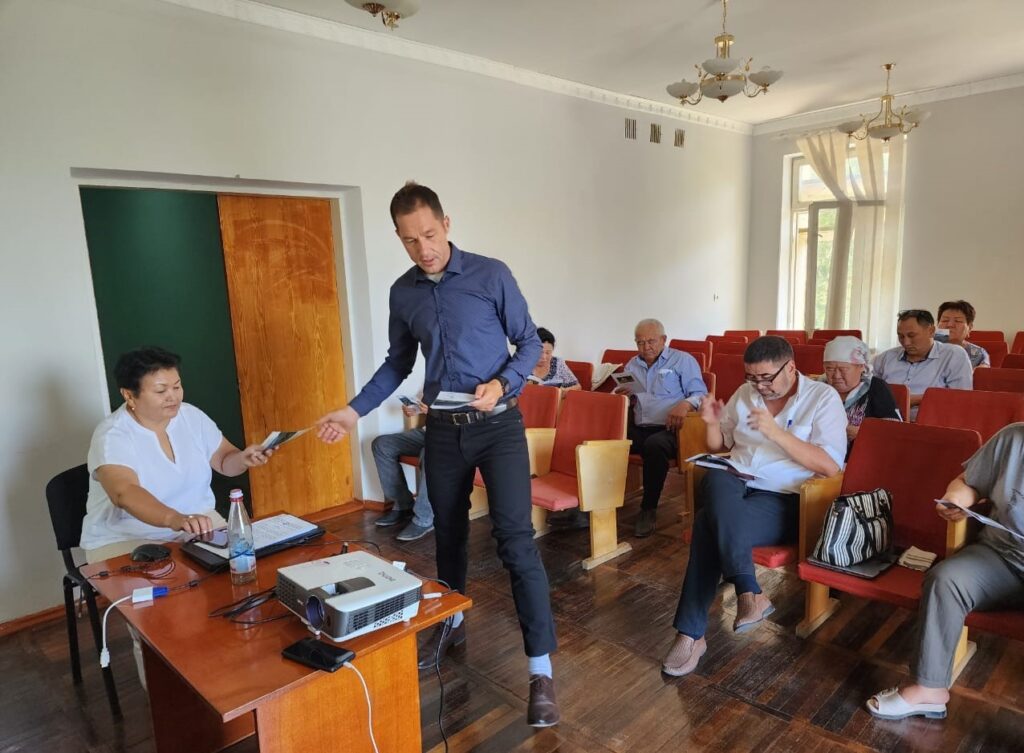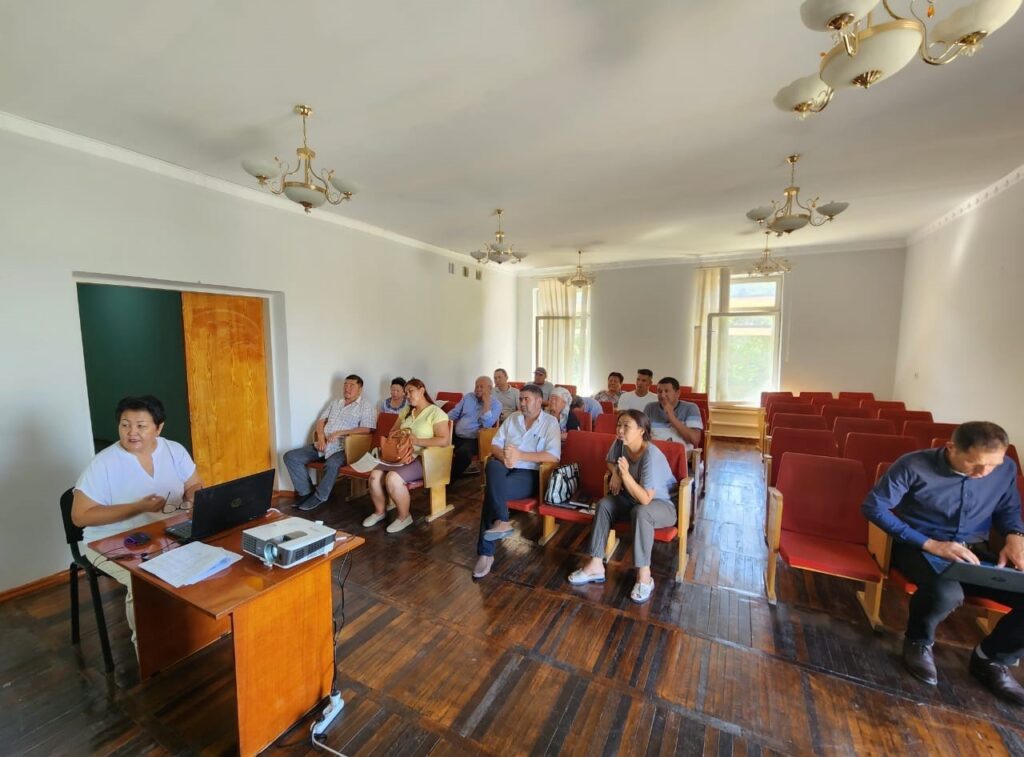 Aarhus Center Specialist A. Matisaev