Meeting of the Eco-club members was held in Issyk-Kul
On November 24, 2021 in Cholpon-Ata, in the conference hall of the Issyk-Kul Territorial Administration of the Ministry of Natural Resources, Ecology and Technical Supervision, with the financial support of the OSCE Program Office in Bishkek, a round table was held on the topic "On the implementation of the principles of the Aarhus Convention in the Kyrgyz Republic. Activities of the Issyk-Kul Aarhus Center for 2020-2021. Environmental problems of the region, ways to solve them" organized by the Issyk-Kul Aarhus Center. The round table was attended by representatives of the Issyk-Kul regional State Administration, youth and women's movements, deputies of the Cholpon-Ata City Kenesh and teachers who are members of the Eco-club of Issyk-Kul region.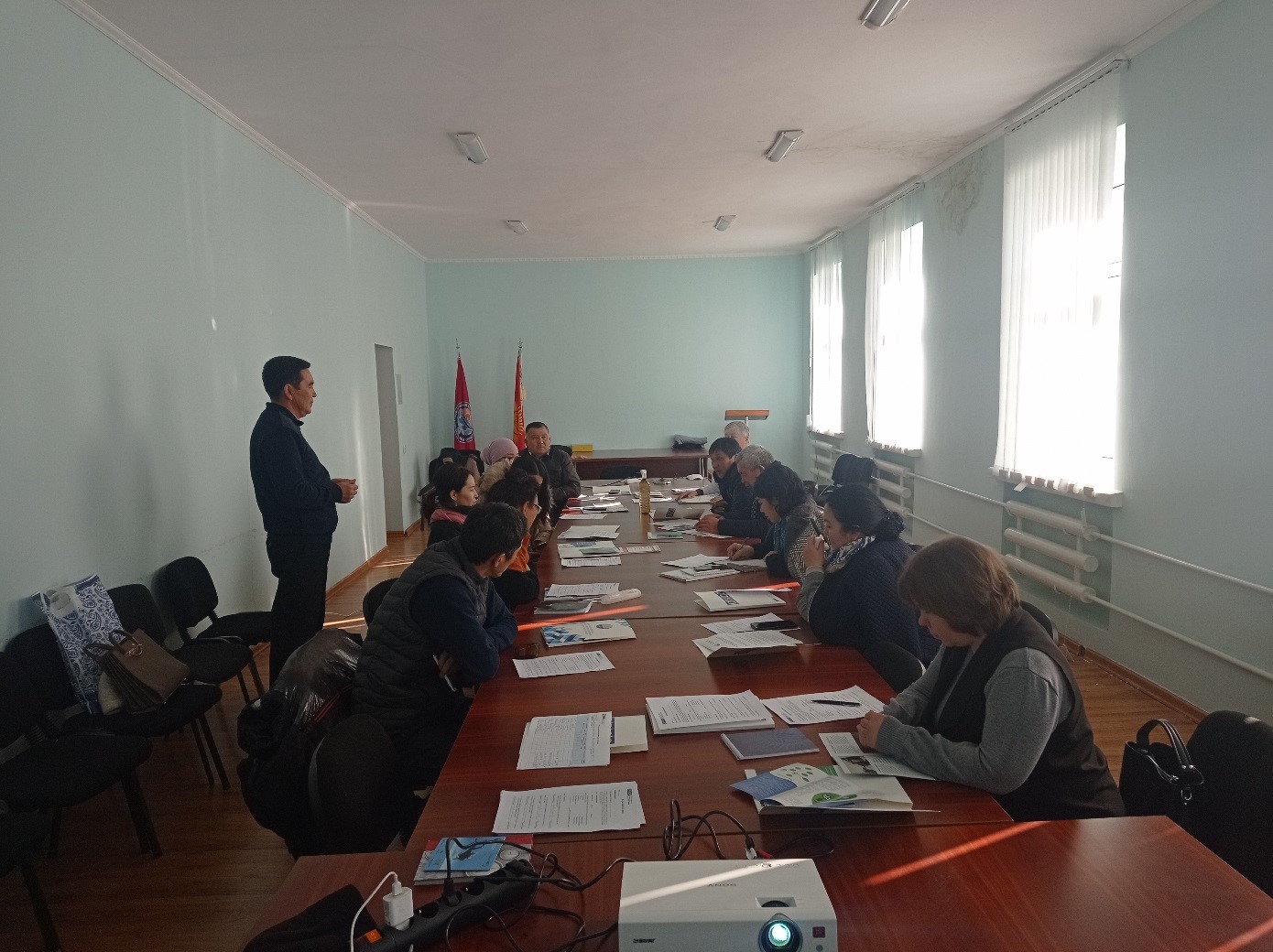 The round table was opened by the manager of the Issyk-Kul Aarhus Center S. Tursunakunov, who told the participants about the purpose of the round table and gave detailed information about the activities of the Issyk-Kul Aarhus Center.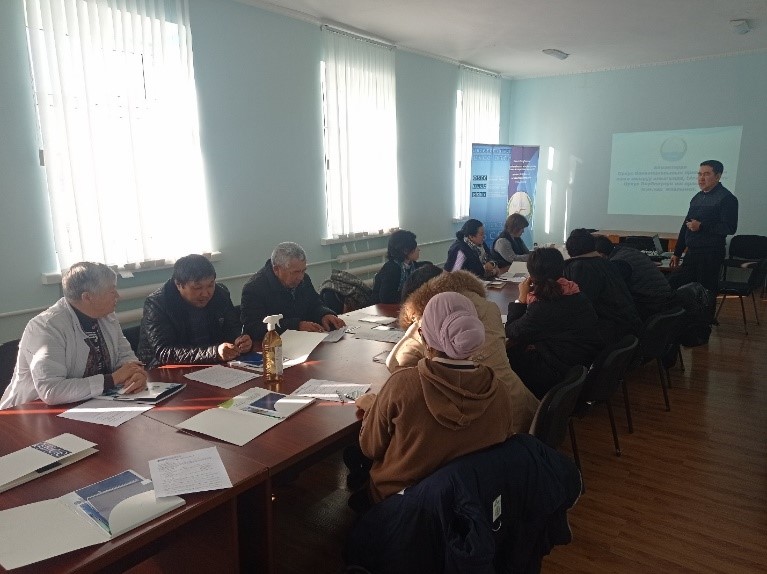 The chief specialist of the territorial department of the MNRETS A. Asambaev spoke about the work of the department and answered the questions of the participants about the transformation of land plots.
A member of the Issyk-Kul Society of Fishermen and Hunters R. Beisheev spoke about the scale of poaching and gave suggestions for the prevention and elimination of poaching.
At the end of the round table, the following proposals were made for the education of young people: the installation of trash bins in schools for sorting garbage, the filming of social videos about the dangers of garbage, the organization of training for the heads of aiyl okmotu, deputies of local kenesh to study new laws and codes on the transformation of land plots, the introduction of a ban on the use of cellophane bags, plastic bottles, on the protection of the purity of Lake Issyk-Kul.