Round table on the subject "Protection of the environment – the key to sustainable development of tourist business in the Issyk-Kul region"
On 25 June 2016, a round table was held in Issyk-Kul region in the territory of the sanatorium "Kirgizskoe vzmorie". The organizers of this event were the Aarhus Centre in Bishkek with the support of the OSCE Centre in Bishkek, the project "KGZ-Water / Issyk-Kul" which deals with the implementation of the SAEPF, together with the Finnish Environment Institute is carried out through a program FinWaterWEI II.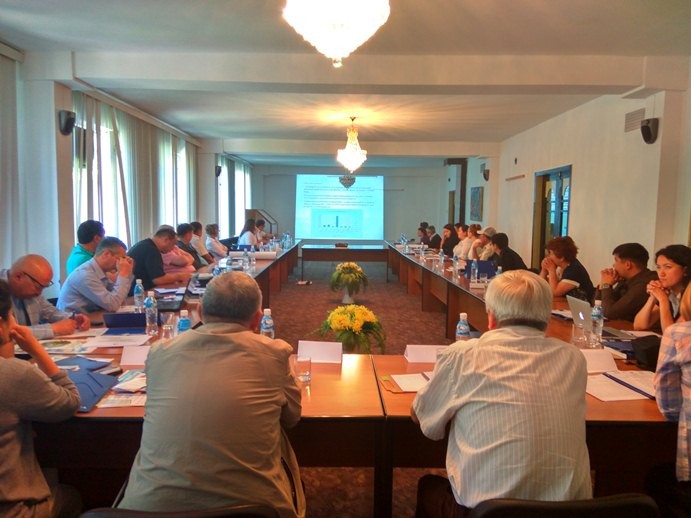 The participants of the round table were representatives of the hotels and sanatoriums, environmental services and public organizations of the Issyk-Kul region, as well as development partners, engaged in activities related to environmental management, the promotion of environmental issues and interested in establishing partnerships with all stakeholders for the purpose of sustainable development Issyk-Kul region.
The event was dedicated to theproblems of anthropogenic impact on the ecology of the region associated with the expansion of tourism activity, ways of interaction with the business sector to optimize the environmental authorities of the environmental situation and at the same time maintaining and promoting socio-economic development of the region. In addition, the possibility of active public involvement of these issues was discussed.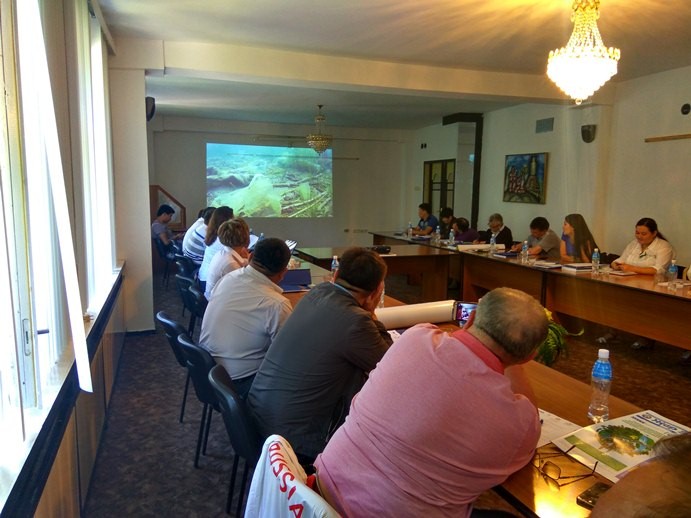 Activities of Aarhus Centre were highlighted at this event in the implementation of the Aarhus Convention on the territory of the Kyrgyz Republic. Information on water quality assessment of the Issyk-Kul on the basis of environmental monitoring data was presented. It was conducted within the framework of the project "KGZ-Water / Issyk-Kul".
At the event representatives of Internews made presentation of their project. This project will implement a special program of development, which includes professional training in journalism, thematic joint seminars for members non-governmental organizations and media professionals, as well as provide small grants for the production of content on environmental issues.
Information on activities of the various initiatives and projects carried out on the territory of Issyk-Kul region was provided. These activities were related to the promotion of respect for nature and the environment such as project «KyrSEFF II – resource projects in the hotel complexes of the Issyk-Kul region". The National Council of youth organizations and youth affairs committees presented their progress.
Public Foundation "Clean Issyk-Kul" demonstrate this the results of their work and the work of their Voluntary Movement. They cleaned the bottom of the coastal zone of the lake from the solid household waste in 2015.
On 25 and 26 June 2016, divers of "Clean Issyk-Kul"collected waste from the bottom of the coastal zone of the lake. In the afternoon, the round table participants were invited to the coastal zone of the lake, to look at the work of divers.