Seminars were held on the topic "The Code of Offenses and Misdemeanors regarding environmental offenses, modified tariffs for penalties for illegal hunting, cutting down trees, and collecting medicinal herbs.
On September 5-6, 2023, 2 seminars were organized in the city of Jalal-Abad and the Nooken district by the Aarhus Center in Osh together with the Jalal-Abad Regional Department of the Ministry of Natural Resources, Ecology and Technical Supervision (MNRETS) of the Kyrgyz Republic, within the framework of the OSCE project "Promoting Green Economy and Environmental Management".
These events were attended by specialists of the OSCE Program Office in Bishkek, specialists of the Osh and Jalal-Abad regional offices of the Ministry of National Security of the Kyrgyz Republic, members of two LLC "Beke-Chal" and "Altyn Zhaiyk"(hunting farms), huntsmen, hunters of the regional society of hunters and public inspectors. A total of 32 people participated.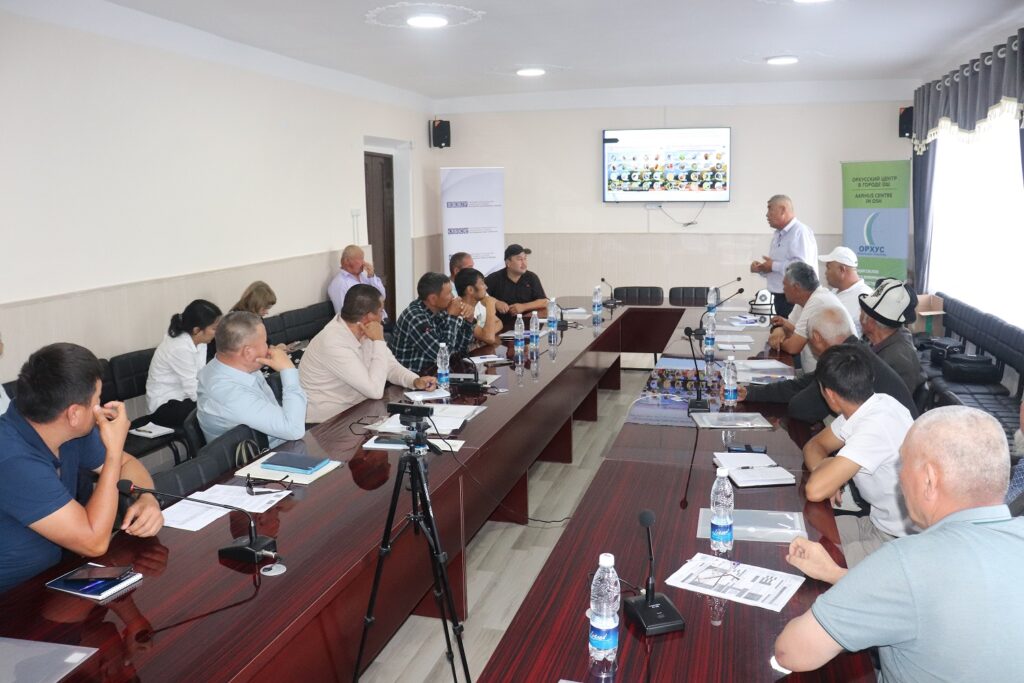 The specialist of the Aarhus Center A. Matisaev presented information about the activities of the Aarhus Center and the Aarhus Convention. And also presented articles of the Code of Offenses of the Kyrgyz Republic No. 128 dated October 28, 2021 (Put into effect By law KR No. 126 dated October 28, 2021).
Head of the Department and Leading Specialist of the Department of Specially Protected Natural Territories and Biological Diversity of the Osh, Jalal-Abad Regional Administrations of the MNRETS KR Sh. Shaimkulov, H. Murzaev cited facts and examples of illegal hunting, tree felling, changed tariffs of penalties for collecting medicinal herbs, violations of legislation in the field of animal and plant protection. And also answered the questions of the participants. Conducted examples of the correct filling of acts and protocols.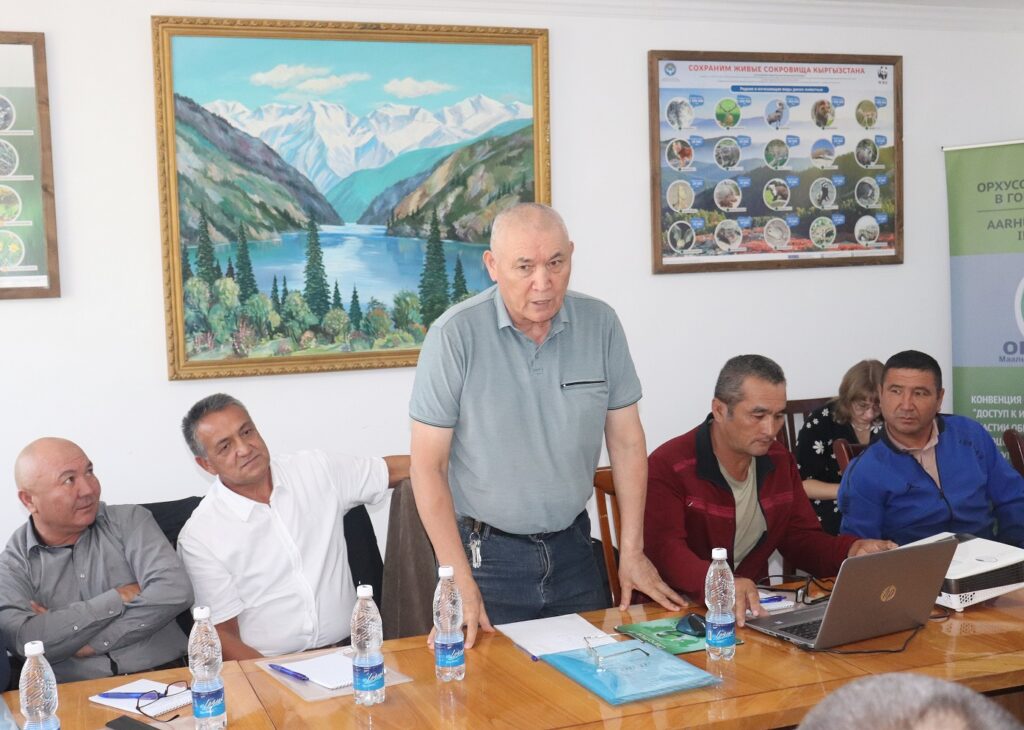 At the end of the event, participants were given three types of posters about animals, birds and plants listed in the Red Book of the Kyrgyz Republic in the amount of 90 pieces. A 4-volume collection of NLAs in the field of environmental protection and books on the Assessment of Ecosystem Services in Kyrgyzstan were transferred to the regional department.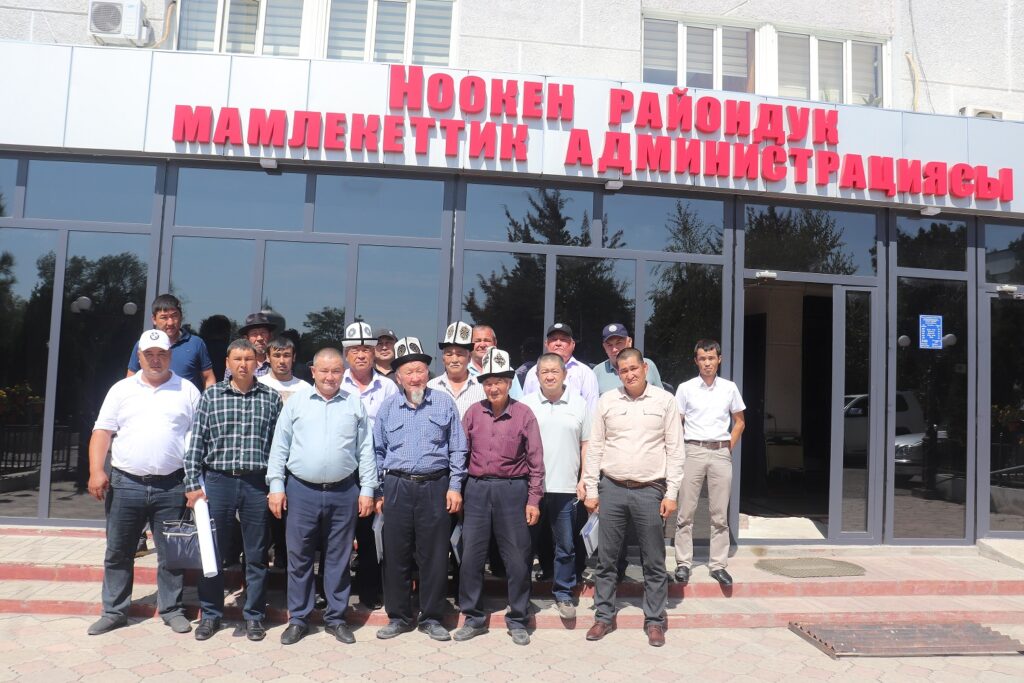 Aarhus Center Specialist A. Matisaev.