Trainings in Min-Kush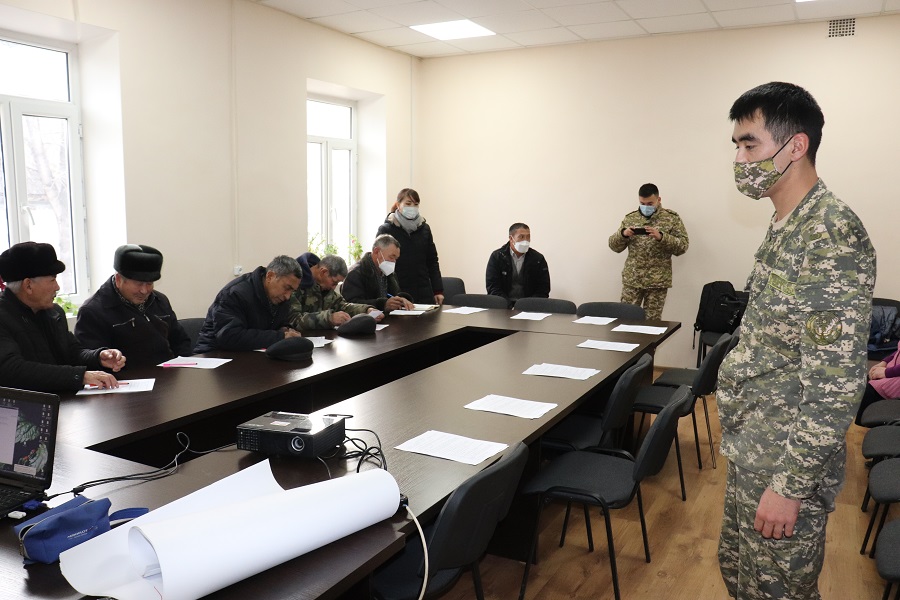 Before the start of the trainings in the Min-Kush ayil okmotu, a meeting was held between the staff of the OSCE Program Office in Bishkek, representatives of the Central Emergency Situations Commission of the Ministry of Emergency Situations of the Kyrgyz Republic and local self-government bodies, where they discussed issues of reclamation of uranium facilities in the village. Min-Kush, implemented by Rosatom and the European Union. The meeting participants visited the reclaimed damage production facilities in the village of Min-Kush
Discussion of the guide
On November 26, 2020, in the village of Min-Kush, discussions were held on the Guidelines for Teachers on Additional Environmental Education. The volunteer leaders of the Green Patrol teams of the schools took part in it.
Author-compiler of the manual, Ph.D. Associate Professor Ch. M. Sadykova at the beginning, explained the types of lessons, interactive methods, debates, public hearings to the participants and briefly presented 6 chapters of the manual. After that there were discussions, questions, answers and suggestions. As a result, the volunteer leaders of the Green Patrol teams received a proposal to include all subjects of natural sciences in the list of additional classes. Basically, all the participants in the discussion liked the guide.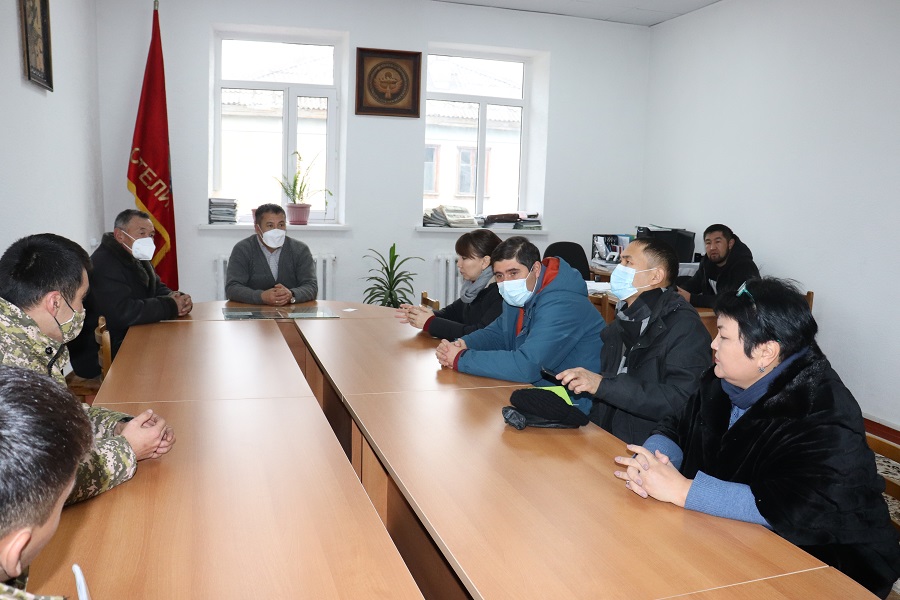 On November 26, 2020, in the village of Min-Kush, a training was held "Raising awareness of the population living near tailing dumps and radioactive waste on the issues of ensuring radiation safety".
It was attended by members of the Working Commission, villagers, representatives of local self-government bodies, civil society and youth.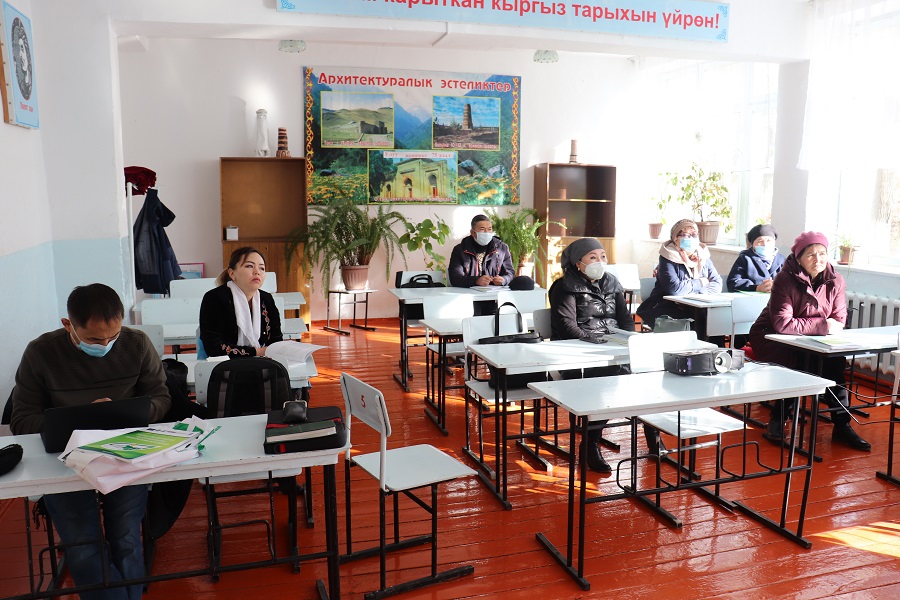 At the training, the trainer Beishenkulova R.A. examined and discussed:
The influence of radiation on the human body and their consequences;
Ensuring radiation safety of the population of the Kyrgyz Republic;
Review of the current situation, positive aspects of the ongoing projects for the remediation of uranium legacy sites at the Min-Kush, Mailuu-Suu, Shekaftar sites;
The main directions for the development of the program of the Ministry of Emergency Situations of the Kyrgyz Republic "Program / action plan for 2021-2024 to involve and inform the population in matters related to radiation safety and reclamation of uranium tailings";
Brief results of the survey among the population and the interested public living in the immediate vicinity of the uranium heritage sites.
The trainer used interactive methods, there were questions and answers.