June 5 – World Environment Day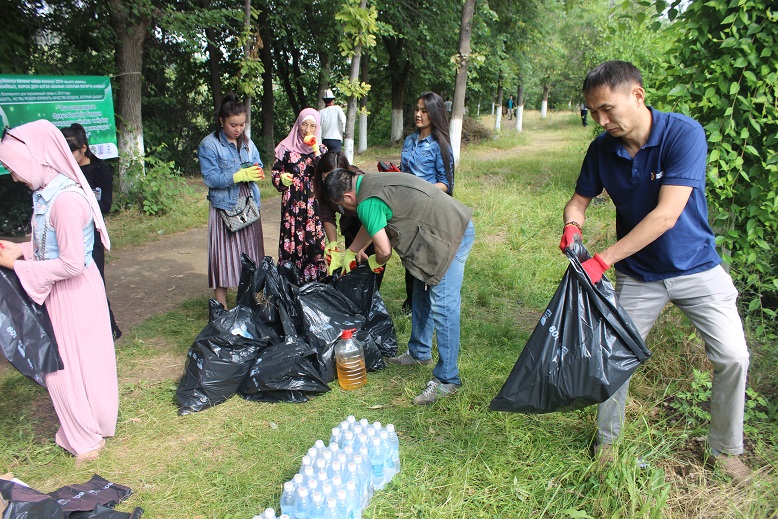 On June 03, 2019 in city Osh was held the demonstration dedicated to the World Environment.
This event was organized by the Aarhus Center in Osh, in collaboration with the Youth Affairs Committee under the Osh City Hall, the Interregional Office of the State Inspectorate for Environmental and Technical Safety in the city of Osh within the framework of the OSCE Program Office in Bishkek project "Environmental Safety and Natural Resources Management".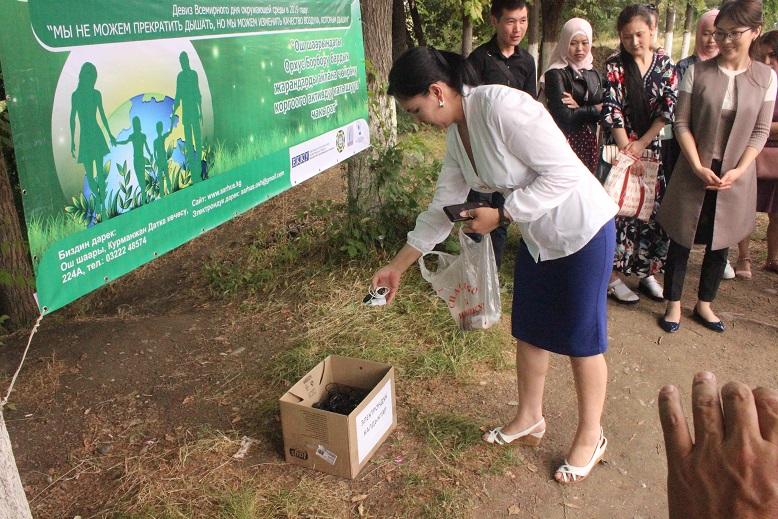 Employees of the Youth Affairs Committee under the Osh city mayor's office, the SIETS for the city of Osh, the Osh Territorial Administration of the State Agency for Environmental Protection and Forestry, the Municipal Enterprises "Osh Combine on Improvement and Green Economy", "Tazalyk", the Program Office OSCE in Bishkek, members of the Ecological Club at Aarhus Center, teachers and students of universities of Osh participated in this event. A total of 65 people attended.
The event was opened by the director of the Aarhus Center K. Isabaev, employee of the OSCE Program Office in Bishkek M. Osmonov, Representative of the NGO "Tabiyat-South" S. Abzhamilov, chief inspector of the ITA GIETB in Osh A. Mamyraimov, head of the Department of Ecology and Environmental Protection of Osh Technical University named by academician M. Adyshev Sh. Dzhaparova, Associate Professor of the Department of Zoology and Ecology of Osh State University A. Abdykaarov.
The speakers noted the importance of this demonstration, encourage young people, students to actively participate in environmental protection activities. The participants were informed about the history of the creation of the dendrological park "Tabiyat" and about the events held for young people and students.
In the frame of this action the cleanup work was carried out of two objects: Dendrological park "Tabiyat" of the Naturally-Geographical Faculty of Osh State University and the Zhashtyk camp of the Osh City Education Department. As a result, 4 tons of garbage were collected and transported to the landfill of Osh.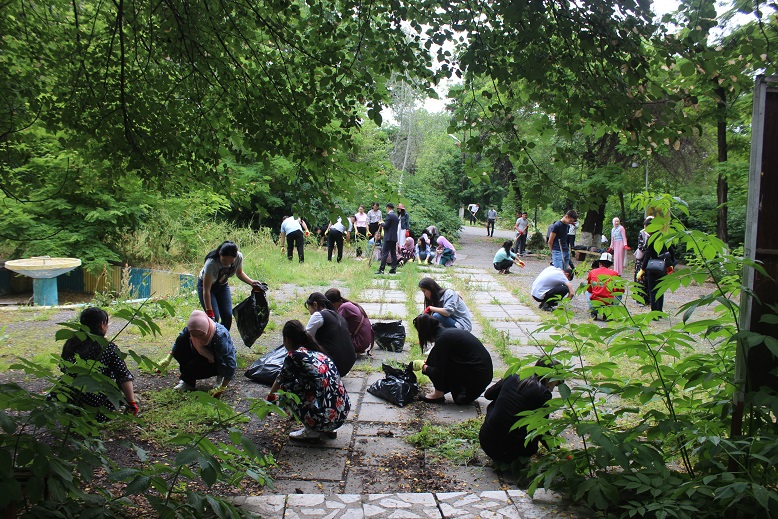 In the course of the action, the participants collected electronic waste and transferred them for further utilization to the electronic equipment repair shops.
Before the end of the event, the members of the Ecological Club informed the participants about the problem, condition and harm of waste, including electronic. Also, information sheets of United Nations Environment Program (UNEP) for World Environment Day in 2019, released with financial support from the OSCE Program Office in Bishkek, were distributed.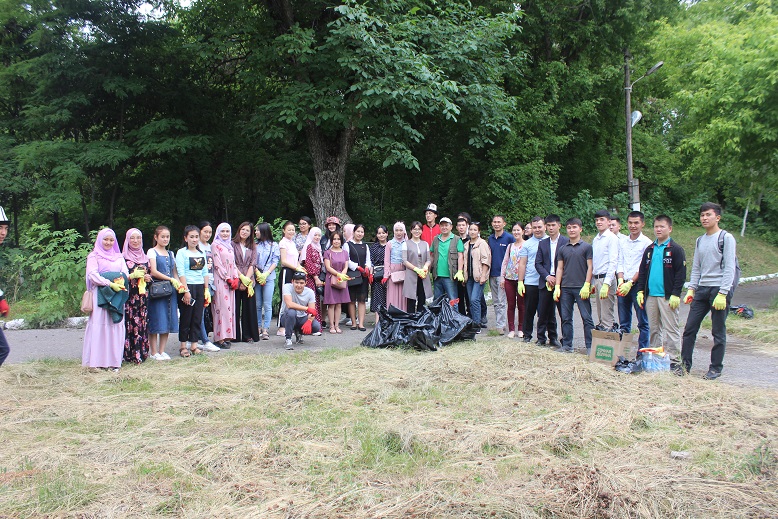 Following the demonstration, the Director of the Aarhus Center, representatives of the OSCE Program Office in Bishkek, the Osh City Hall and partner organizations expressed their gratitude to all the participants for their active participation, and wished them success in their work and study.
Information about this event is available on information sites.
Public Relations Specialist,
Turgunbek Zhumabekov