Information on the conducted public monitoring of the state of mercury production facilities in the area of Ulu Too of Naimanskiy ayil okmotu, Nookat district, Osh region
On September 21, 2017, with the financial support of the OSCE Program Office in Bishkek, public monitoring of the environment and provision of environmental and technical security in the territory of the location of mercury production facilities at the Uluu Too was held. Monitoring attended by the Chief Inspector of the SIETS of Regional Office for Aravansky and Nookat districts, independent expert on mining supervision, S. R. Mendikulov, Program Assistant for economic and environmental issues of the OSCE M. Osmonov, land specialist of the Naimansky ayil okmotu K. Baibalaev, employees of the "Ogneupor Ltd". I. Abdurasulov and A. Teshebaev, employees of the Aarhus Center in Osh K. Isabaev, T. Zhumabekov.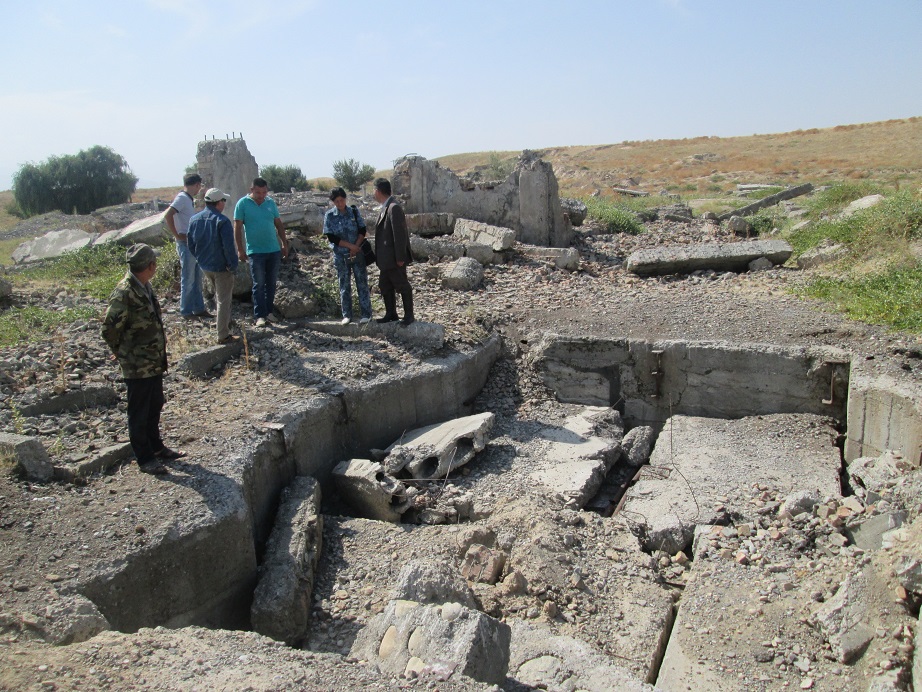 This public monitoring was conducted by the Information Aarhus Center in Osh together with the SIETS Regional Office for the Aravan and Nookat Districts under the project "Strengthening Environmental Security in Kyrgyzstan through the Green Economy, Natural Disaster Reduction and Implementation of the Aarhus Convention", implemented with the support of the OSCE.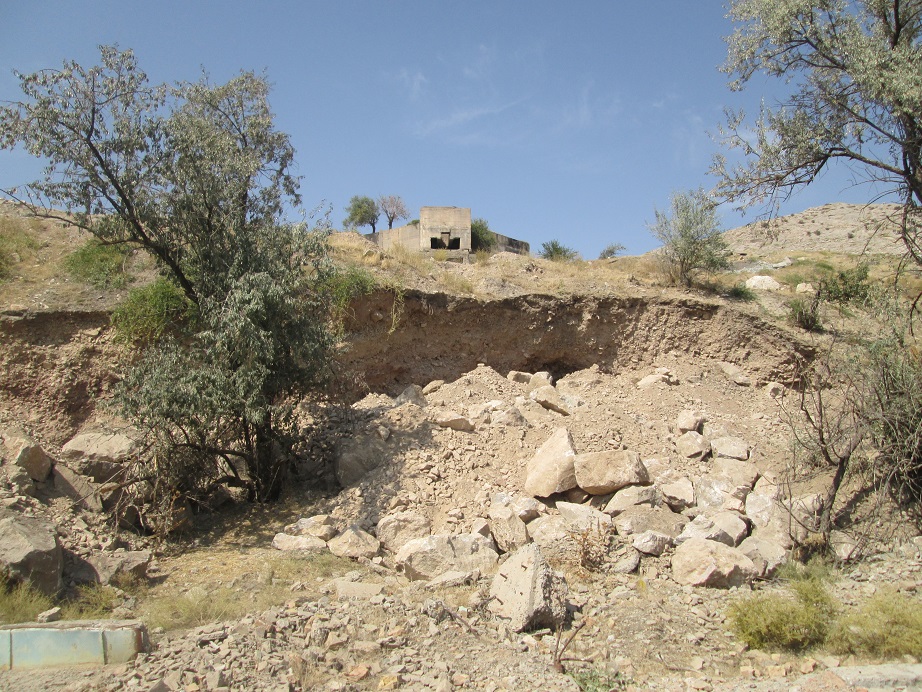 During the monitoring it was established:
Uluu-Too section, there are 4 units of shafts and an open pit.
The project of conservation of mine shafts (closing) No. 1, No. 2, No. 3, No. 4 has not been developed.
The mouth of the shafts of mines (No. 1, No. 2, No. 3, No. 4) are covered with reinforced concrete coverings.
The mouth of the shafts of mines (# 1, # 2, # 3, # 4) are not fenced around the entire perimeter, and warning notices are not installed.
Inside the pit there are not fenced funnel-shaped pits with a diameter of 3 to 5 meters, a depth of more than 5 meters.
Warning signs are not established on the steep sides and steps of the pit with a height of more than 10 meters.
At the mouth of the trunk of mine No. 4 between the reinforced concrete blocks there are spaces of more than 40 cm wide, which is accessible to animals and humans.
Sludge dump # 1 and # 2 are not fenced and warning signs are not installed.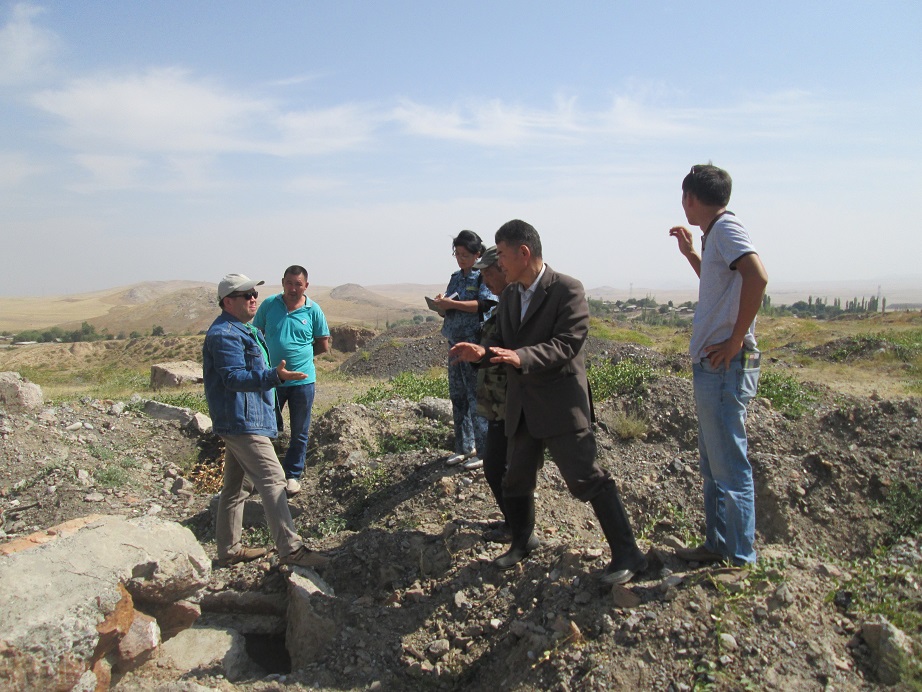 Based on monitoring results, participants recommend:
Develop a project to conserve the shafts of the mine and coordinate them with the appropriate controlling bodies.
Provide and install warning signs along the entire perimeter of the shaft shafts, sheer sides, ledges of the pit and funnel-shaped pits inside the quarry, as well as slurry pits # 1 and # 2.
Inform relevant services and the local population.
Specialist of public relations of the Aarhus Center in Osh,
T. Zhumabekov