Meeting with directors of secondary schools of Karakol city
On September 15, 2020, in the conference hall of the Karakol City Education Department, with the financial support of the OSCE Program Office in Bishkek, a meeting was organized by the Issyk-Kul Aarhus Center. At this meeting, the issue of a competition among students of secondary schools of the city of Karakol "Nature and We" was discussed. The meeting was attended by directors of secondary schools in Karakol.
The head of the city education department of the city of Karakol Zh.Urumov made a welcoming speech, he expressed gratitude to the Issyk-Kul Aarhus center, wished success in the work of the center.
The manager of the Issyk-Kul Aarhus Center S. Tursunakunov made a presentation on the Aarhus Convention, plans and works of the Issyk-Kul Aarhus Center, answered the questions of the meeting participants.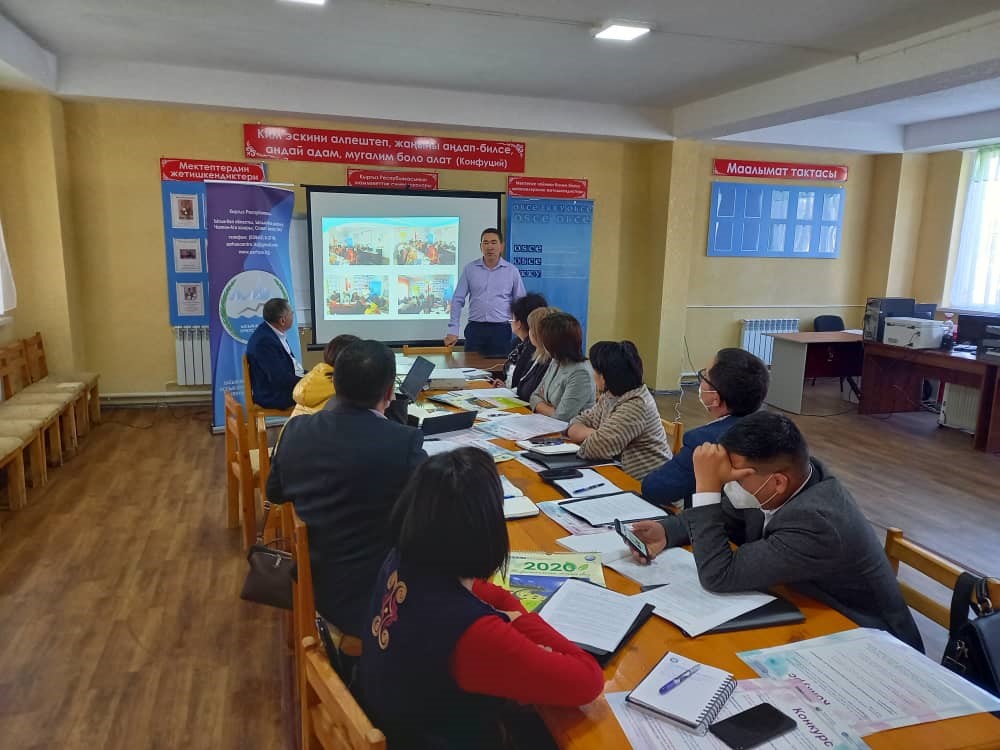 Then he acquainted the participants of the meeting with the Terms and Conditions of the Contest "Nature and We".
This competition will be held among secondary school students in Karakol from September 15, 2020 to October 15, 2020. Summing up and awarding the winners will take place on October 22, 2020.