Information about the conducted training in the Papan aiyl of the Karasuu district of the Osh region.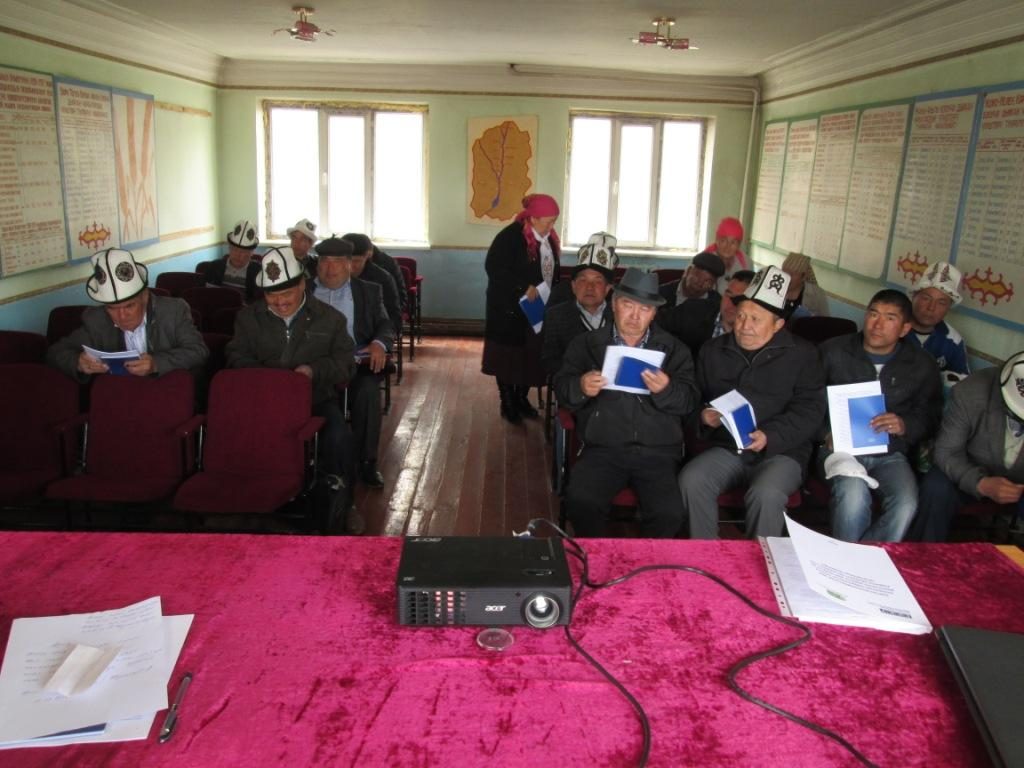 On April 10, 2017, in the building of the Papan aiyl district of the Kara-Suu district of the Osh region, with the financial support of the OSCE Center in Bishkek, a training was held on the theme "Analysis of the regulatory and legal framework of the mining industry of the Kyrgyz Republic".
The training was organized by the Aarhus Center of Osh and the SIETS Regional Office for the Karasuu District.
The training was attended by 25 people, including: the deputy head of the Papan ayil, specialists of the ayil, ayil-bashchy villages of the aiyl, Aksakalov council members and residents of the aiyl.
Director of Information Aarhus Center Isabayev K. opened the training and acquainted those present with the main principles of the Aarhus Convention.
Trainer, Soronkulov G. made two presentations for the participants: "Analysis of the situation in Kyrgyz Republic" and "Law on Subsoil" (Law of the Kyrgyz Republic No. 160 of August 9, 2012). Particular interest to the training participants were questions related to reclamation of facilities, terms and types of licenses for subsoil use rights, tax revenues to the local budget, EITI (Extractive Industries Transparency Initiative). Residents of the aiyl district are also concerned about the fact that there is no information on the activities at the Altyn-Zhylga gold deposit located on the territory of the district.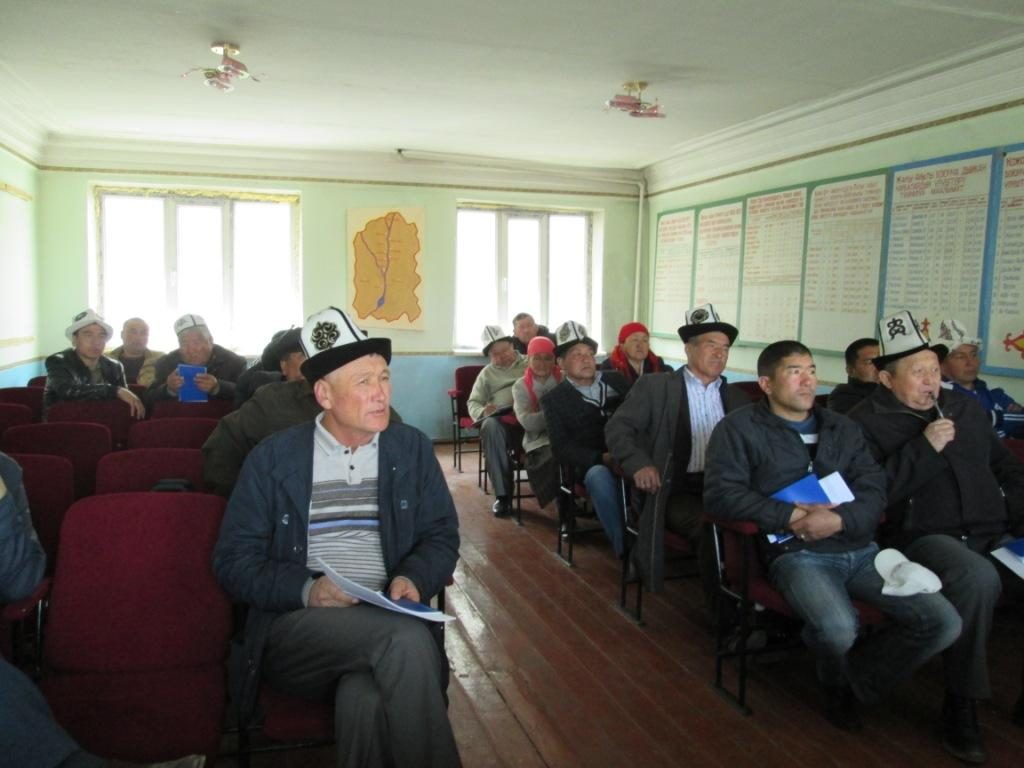 In the process of training, the trainer also brought to the attention the information about the results of measurements of the level of radiation in Papan, Kojo-Kelen at Coal Production Facilities and the conclusions of the Commission with the participation of representatives from the SIETS, the environmental and radiological services of the region, organized by the Aarhus Center in Osh.
During the training, participants were given handouts (the Law of the Kyrgyz Republic "On Subsoil" in Kyrgyz).
At the end of the training, the heads of the district and local residents expressed gratitude to the organizers of the training.
Soronkulov G.
Public Relations Specialist
Aarhus Center in Osh