Ecological action "Cleanse the planet from garbage" in Issyk-Kul region
September 25, 2019 within the framework of the action "Cleanse the planet from garbage" on the city beach of Cholpon-Ata with the participation of the OSCE Programme Office in Bishkek, labor collectives of the State Residence No. 2 institution under the Office of the President and Government of the Kyrgyz Republic, Issyk- The Kul Territorial Administration of the State Agency for Environmental Protection and Forestry, divers of the Clean Issyk-Kul public fund and residents of the city of Cholpon-Ata hosted an action for garbage collection organized by Issyk-Kul Aarhus Centre.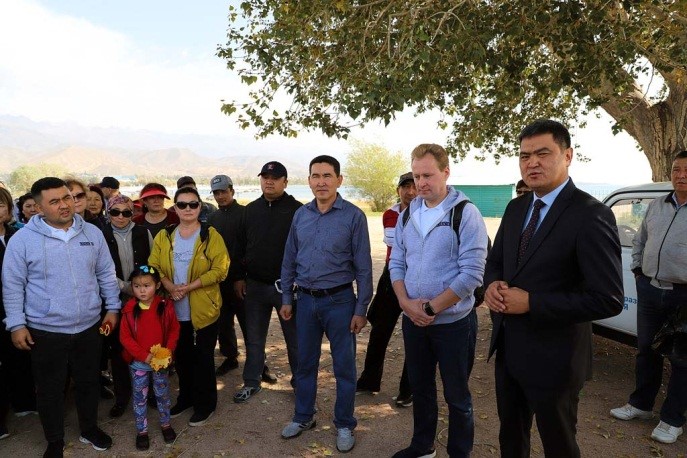 This action was opened by the akim-head of the Issyk-Kul district state administration D. Imanaliev. He expressed gratitude to all participants of the action and noted the importance of maintaining our pearl of Lake Issyk-Kul in its purest form. He also noted that he is very grateful to the event organized by the OSCE Programme Office in Bishkek and hopes to continue cooperation in this direction.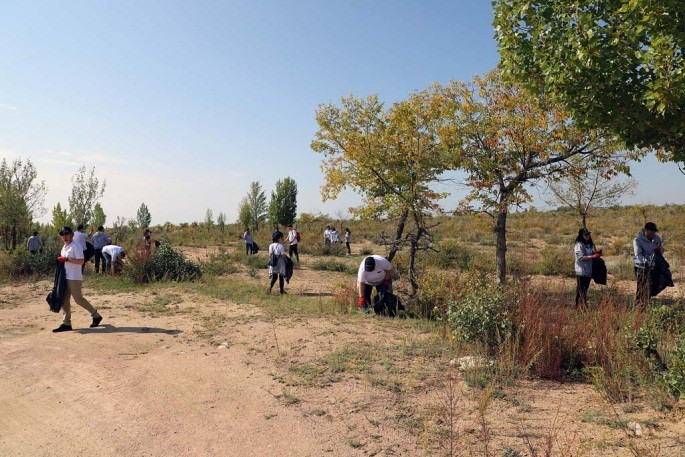 Then the head of the military-political department of the OSCE Programme Office in Bishkek, A. Eliseev, spoke. He was very glad that he was participating in this action with his colleagues and did not cease to admire the beauty of the nature of Kyrgyzstan, especially Lake Issyk-Kul. To preserve all this beauty, to next generation a pure nature, it is necessary to carry out such actions and educate the young generation to love nature. Once again, he thanked all the participants of the action that they had such an opportunity to go out into the nature and participate in this event themselves.
Further, the participants of the action were divided into 3 groups and carried out cleaning in the territories allocated to them. Participants collected about 500 kg of various garbage. All collected garbage was taken out by special equipment of the Tazalyk municipal enterprise.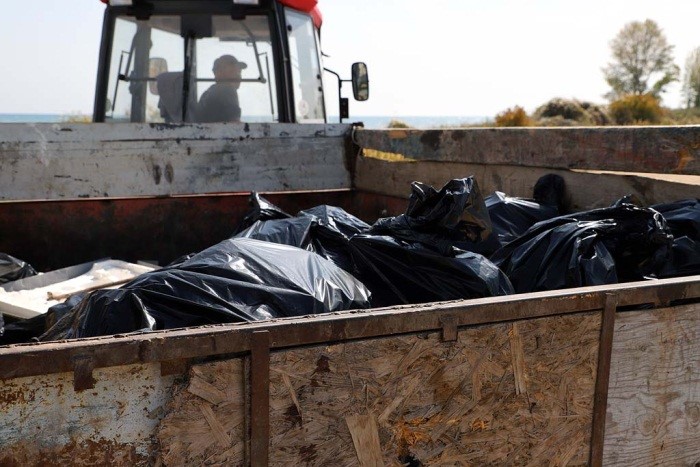 Во второй части акции, участники ознакомились работой дайверов общественного фонда «Чистый Иссык-Куль» которые провели очистку дна озера на городском пляже от бытового мусора. На этот раз дайверы достали со дна озера около 400 кг различного мусора и рыболовную сеть. Председатель общественного фонда А.Шамсутдинов вкратце рассказал участникам о проделанных совместных работах с Программным офисом ОБСЕ в Бишкеке и  Иссык-Кульским Орхусским Центром. В свою очередь менджер Иссык-Кульского Орхусского Центра С.Турсунакунов отметил  огромную работу фонда по очистке озера Иссык-Куль и от имени участников поблагодарил дайверов, пожелав им успехов в работе.