Information on environmental monitoring in coal area of Sulukta town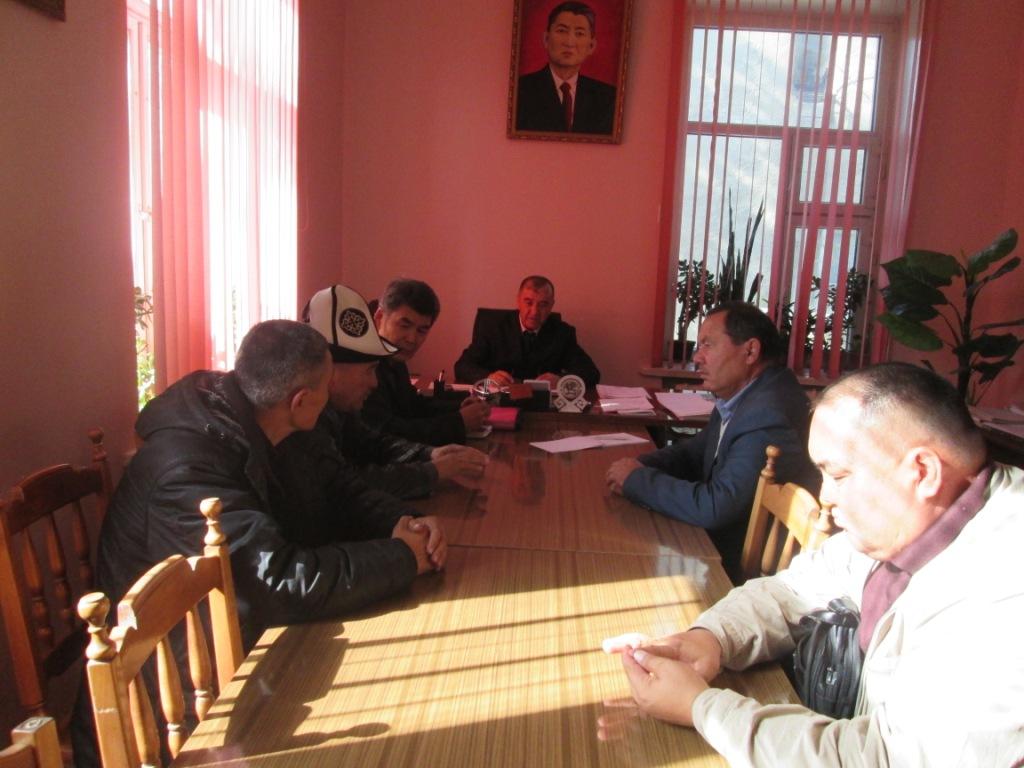 16-19 October 2016 with the financial support of the OSCE Centre in Bishkek, the Aarhus Information Centre in Osh organized environmental monitoring and environmental and technical safety in coal area of Sulukta town.
The monitoring was attended by the Chief Inspector of the State Inspectorate for ecological and technical safety under the Government of the Kyrgyz Republic in Sulukta, Leilek and Batken district, Atanov M, with the participation of the Director of Aarhus Isabaev K, a specialist in working with the public Soronkulova T and the independent expert on Mining Supervision Mendikulova S.R., in the presence of the chief specialist of the department of Municipality of Sulukta town Samatov S.M.
Monitoring of the environment carried out in the licensed area of coal mining enterprises in areas Kokin-Sai, 8th and 11th field. There are 29 small enterprises in coal mining in this area.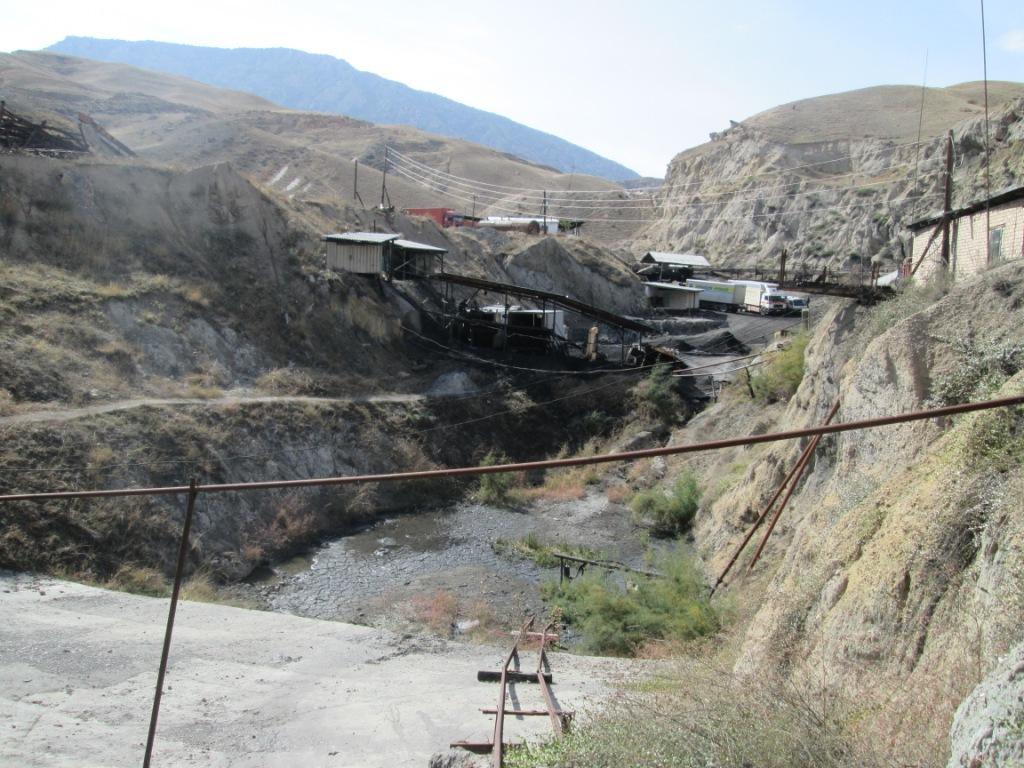 Coal mining enterprises of the city for the first 9 months of 2016 the volume of coal production according to plan is 349 million soms. Mined 127,600 tonnes of coal, in the amount of 216.3 million soms. In 2016 created 58 jobs.
According to the results of the monitoring specialists and experts on the part of environmental protection, environmental and technical Security is installed:
All survived areas of coal mining does not have area for colletion.
Blades are stored spontaneously. There is no container for household waste.
There are landslides everywhere in the areas of coal mining and around the urban areas .
There are wetlands as a result of groundwater pumping.
Electrical cables are routed without complying with the electrical safety requirements, workers are not provided with insulating gloves, insulating mats and coasters.
All areas not fully equipped with fire equipment.
Pits for temporary storage of extracted coal abandoned and require remediation.
Technological road in some sections do not match safety requirements. Warning signs are not installed to guide drivers of vehicles.
There is no drainage ditches around the mines.
Coal-mining campaigns does not have permissionon release of pollutants into the atmosphere and waste disposal.
The workers and miners of most companies are provided with special clothing and personal protective equipment that do not meet the standards.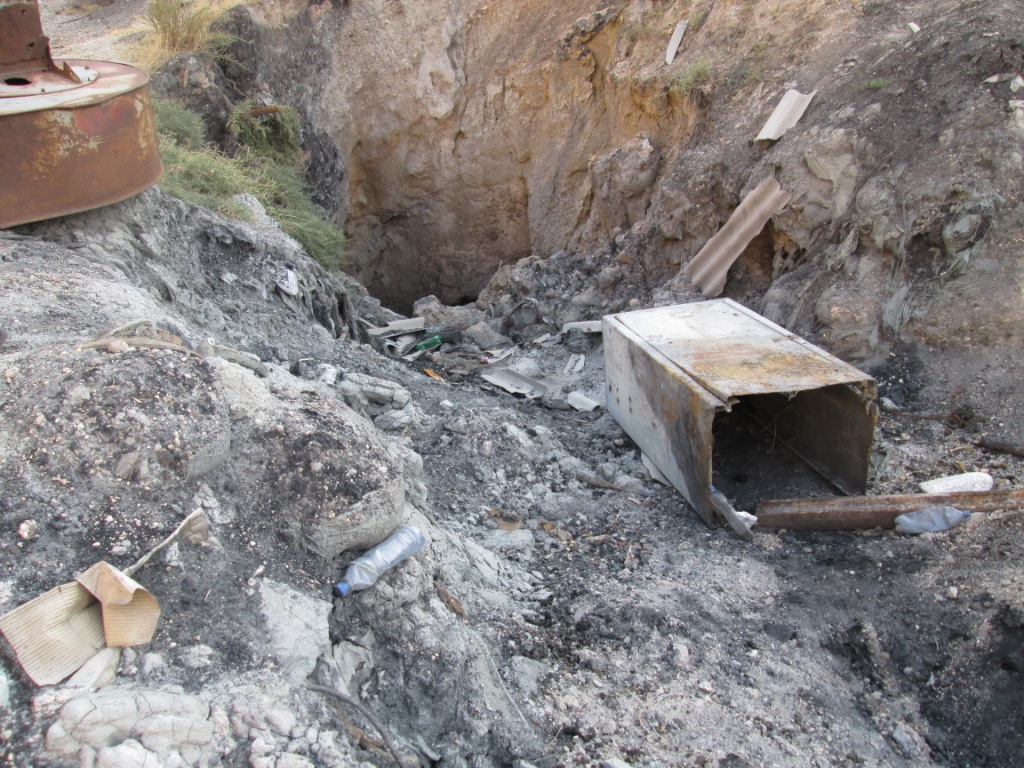 Recommendation.
1. It is necessary to conduct training for responsible persons of mining companies on normative legal acts in the field of environmental protection, environmental and technical safety and subsoil
2. Strengthen control of the Regional Management of State Inspectorate for ecological and technical safety under the Government of the Kyrgyz Republic and City Hall on subsoil use in the requirements of the Labour Law and Industrial Security.
3. Batken Territorial Department on Environmental Protection and Forestry recommended to speed up work on registration of permits and collection of payment for environmental pollution.
Public Relations Specialist Soronkulov G.U.