Workshop on Women's Participation in Water Resources Management
On October 12, 2020, in Alamedin district of Chui region, in the conference hall of Hyde Park hotel, Aarhus Centre in Bishkek together with the public association "National Water Partnership" with the support of the OSCE Programme Office in Bishkek held a round table. The topic of the round table was "Participation of women of Kyrgyzstan in water resources management". The seminar was attended by members of the public association "NVP", teachers of National Agrarian Academy named after N. Skryabin, experts and consultants of Aarhus Centre. The objective of the round table was to discuss the real steps of women's participation in management structures, particular in water resources.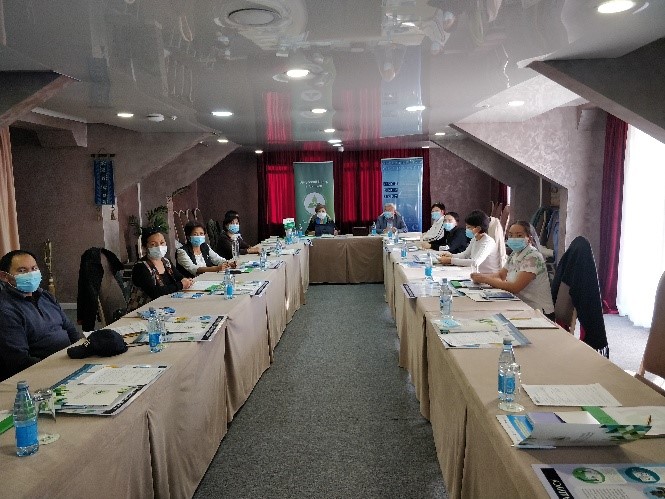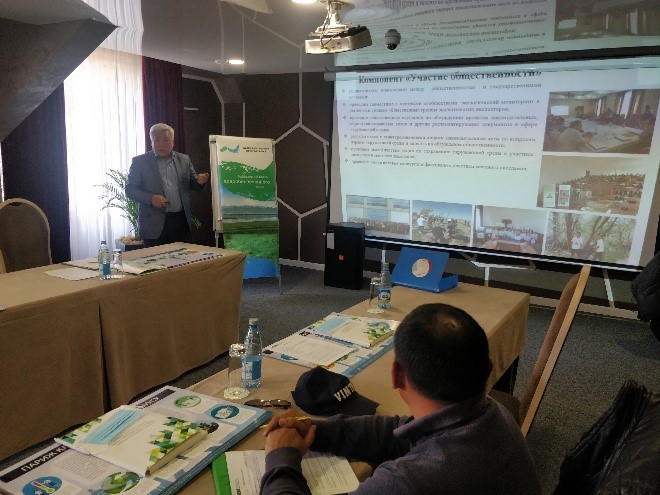 The head of Aarhus Centre A. Nurbekov made presentations with information about the activities of the AC. Director of the NGO "NWP KR" K. Musabayeva presented the problems of women's participation in water policy. After presentations, many participants discussed the problems of women's participation in the management of various structures, gender imbalance in various sectors of the economy, unfair treatment of women's participation in government. After discussion it was decided to increase the need to conduct such hearings in various events.