Issyk-Kul Aarhus Center conducted training for ayil okmotu employees
On November 11, 2020, in Cholpon-Ata, in conference hall of the Issyk-Kul Territorial Department of Environmental Protection and Forestry, a training was held on the topic "Legal bases for solving environmental problems. The Role of Local Self-Government Bodies" organized by the Issyk-Kul Aarhus Center.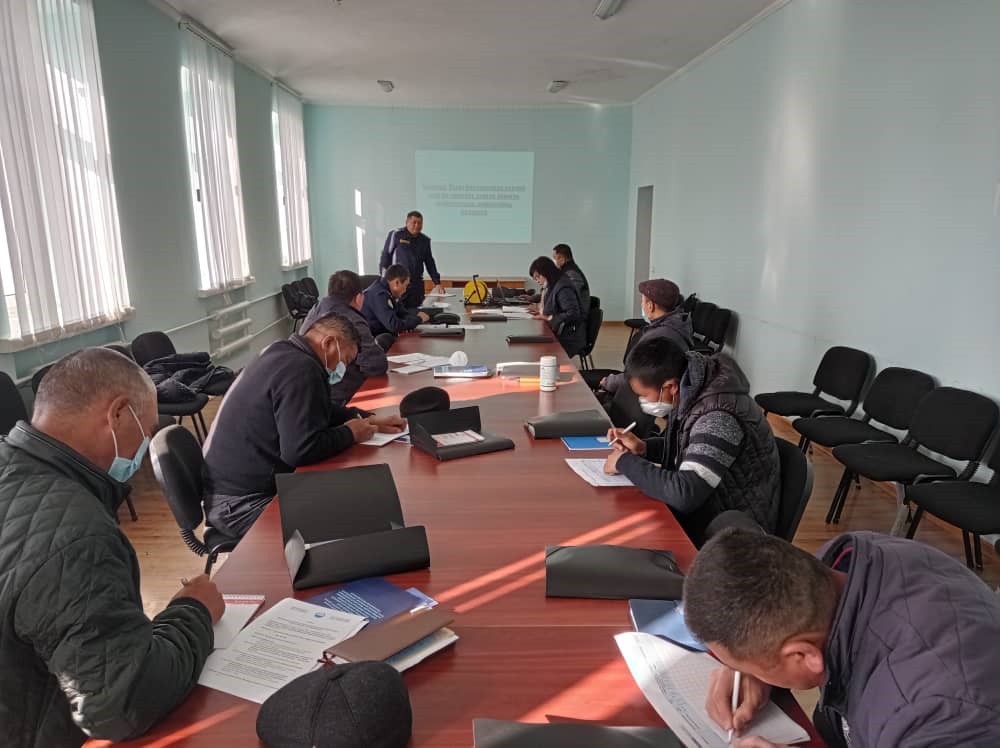 This training was organized for the heads of ayil okmotu of the Issyk-Kul region, the main purpose of which is to improve the professional skills of leaders of local self-government bodies in working with laws in the field of environmental protection.
At the beginning of the training, the manager of the Issyk-Kul Aarhus Center S. Tursunakunov gave information on the work done by the center for 2019-2020.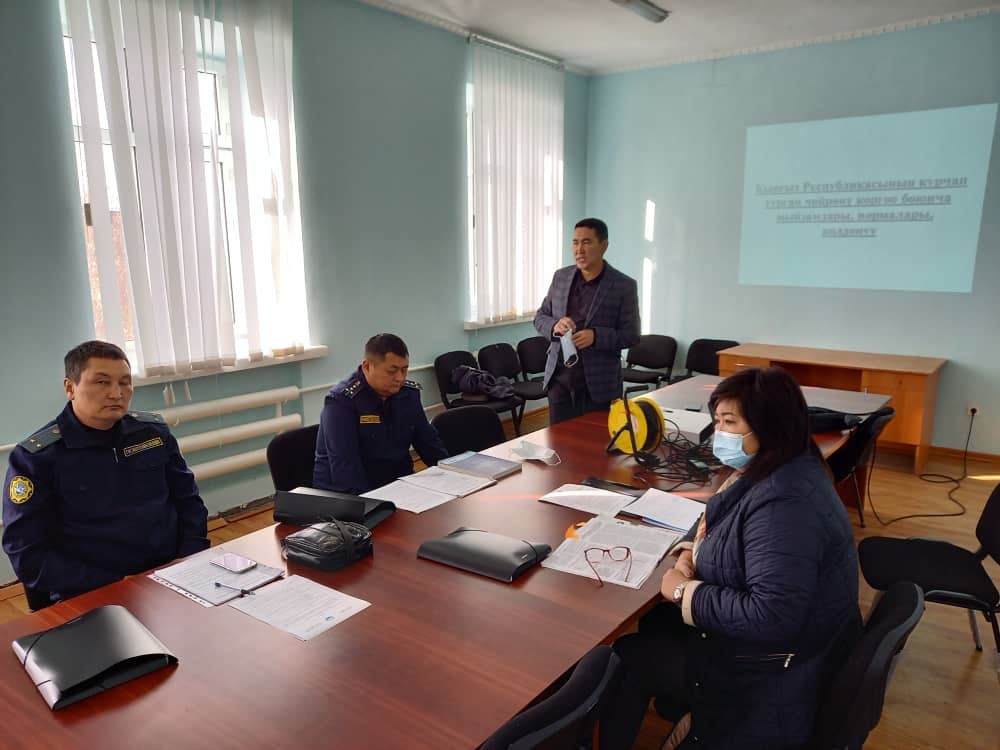 To conduct the training, specialists engaged in environmental activities and natural resource management U. Bekturganov and N. Asanova were involved as trainers, and they were given the following technical tasks:
inform local authorities about the basics of environmental law;
to tell about the peculiarities of national legislation;
discuss the impact on the environment;
how to monitor the environment;
types of violations and powers of LSG;
types of penalties.
U. Bekturganov gave detailed information about the laws, by-laws of the Kyrgyz Republic in the field of environmental protection, new codes, the powers of local self-government bodies, the types of violations, the types and amounts of penalties.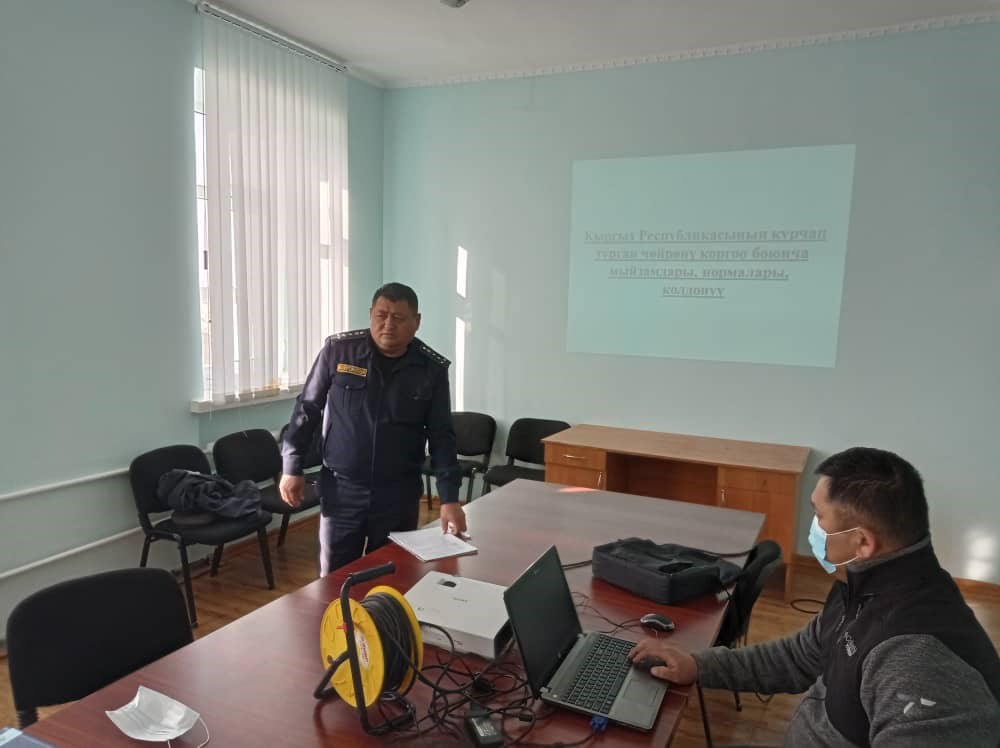 He also gave information about international treaties and conventions to which the Kyrgyz Republic is a party.
N. Asanova told the training participants about the sanitary and epidemiological rules and regulations. Sanitary protection zones and sanitary classification of enterprises, structures and other objects.
She explained in detail about ensuring the safety of the population around objects and industries that are sources of impact on the environment and human health, about the size of the sanitary protection zones with a special mode of use, the size of which ensures a reduction in the impact of pollution on the atmospheric air, about the sanitary protection zones of landfills, rivers, cemeteries and other objects.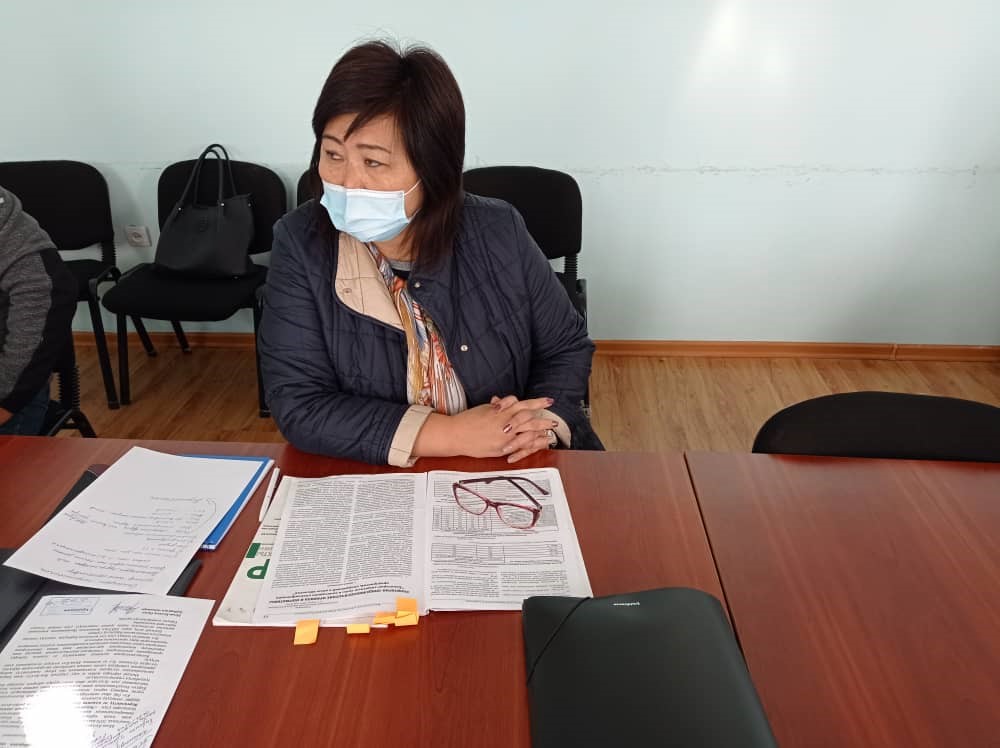 From the side of the participants, there were many questions about the treatment facilities of guest houses, boarding houses, about the transformation of landfill lands, about the creation of a joint commission to inspect treatment facilities, about drinking water. The participants in the training noted that it will take more time to discuss the laws and requested that such trainings and seminars be held with greater participation of the public.