Regional meeting on public awareness on climate change and security in Central Asia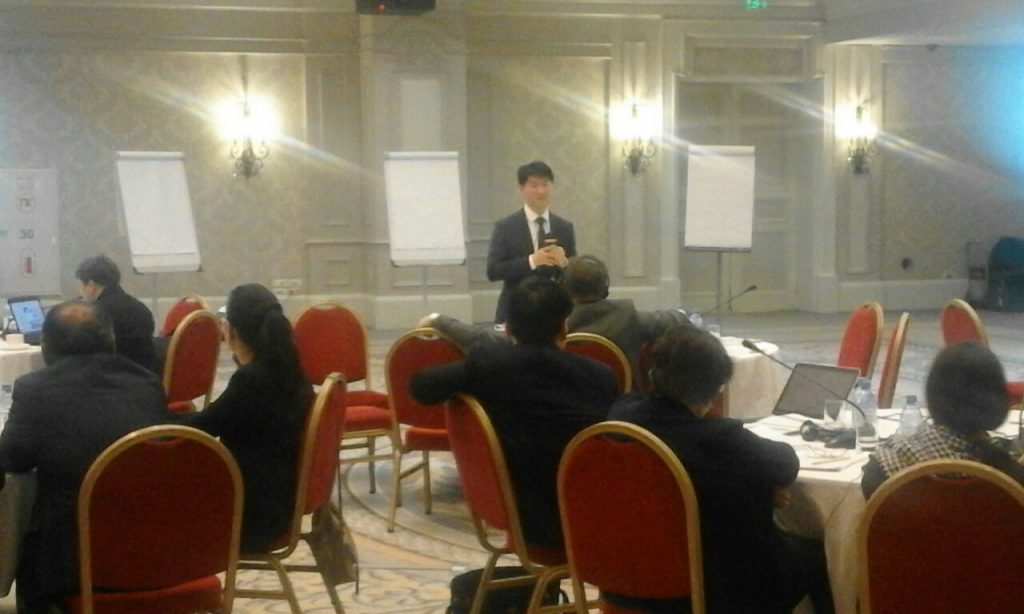 Regional meeting on public awareness on climate change and security in Central Asia In Almaty was held. The theme of meeting was Central Asian countries on public awareness on climate change and security in the region. Kyrgyz Republic was one of the deligations. It was represented by 9 participants: SAEPF, UNDP in the Kyrgyz Republic, the OSCE Center in Bishkek, the Aarhus Centers in Bishkek and Osh, the Academy of Sciences of the KR, the Center for Strategic Studies of Natural Disasters in the Kyrgyz Republic, the Public Association "BIOM" and the Public Foundation "Talas Transit ". The meeting was organized by the Austrian Development Agency, the UNDP office in Istanbul (Turkey) and the OSCE in the framework of the ENVSEC project.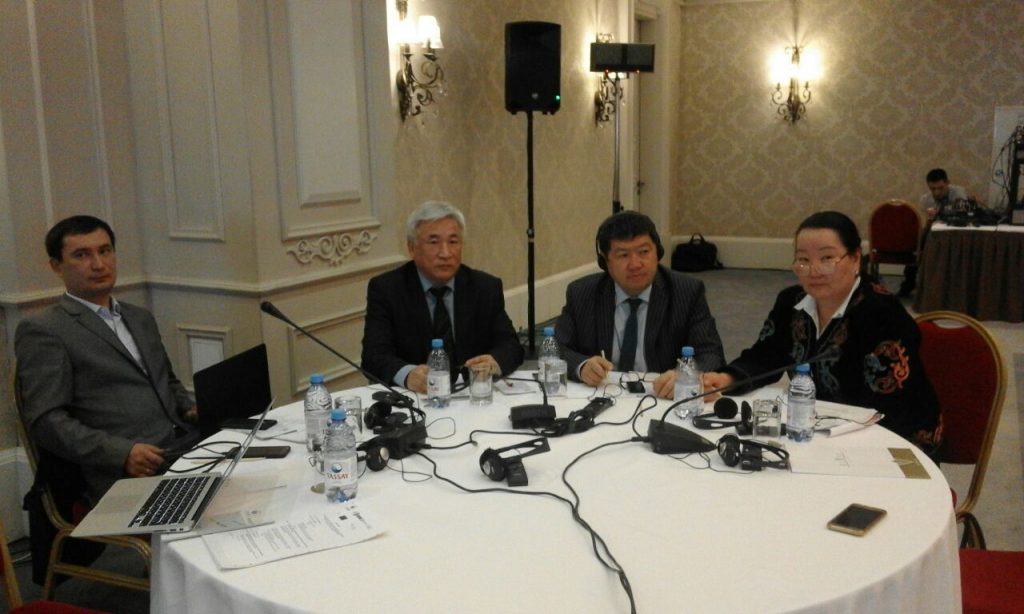 On behalf of our delegation, Kamilia Toktogulova, the main specialist of the Department of Environmental Strategy and Policy of the SAEPF, gave a briefing on the work carried out by state and public organizations in the issues of public information and plans for this year to implement projects in the field of climate change and security In the Kyrgyz Republic.
Participants of the meetings were presented materials on the topic "Results of the United Nations Climate Change Conference-22 and issues related to climate and security changes at the global and regional levels" (Maria Khovanskaya – REC Regional Officer of the Eastern European Region), "Environment and Security: Climate Change and Security in Eastern Europe, Central Asia and Transcaucasia" and "Review of the organizations in the Environment and Security Initiative" (Christine Kitzler, Project Manager BCE), "Assessment report and identified areas of special attention on climate change and security" and "Recommendations on adaptation to climate change and security risks in areas of special attention" (Stanislav Kim – UNDP staff member in Istanbul), "Strengthening the capacity of Aarhus Centers for Disaster Risk Reduction to Improve Local Community Awareness" (Jennifer Sehrring, OSCE Representative). During the consideration and discussion of the presentations, participants were asked many questions and offered their recommendations.
Second part of consited of training on the topic "Climate change and security: lessons learned and useful experience" (trainer Maria Khovanskaya), and discussion and preparation of the final documents were held in 3 groups from among the participants in the meeting.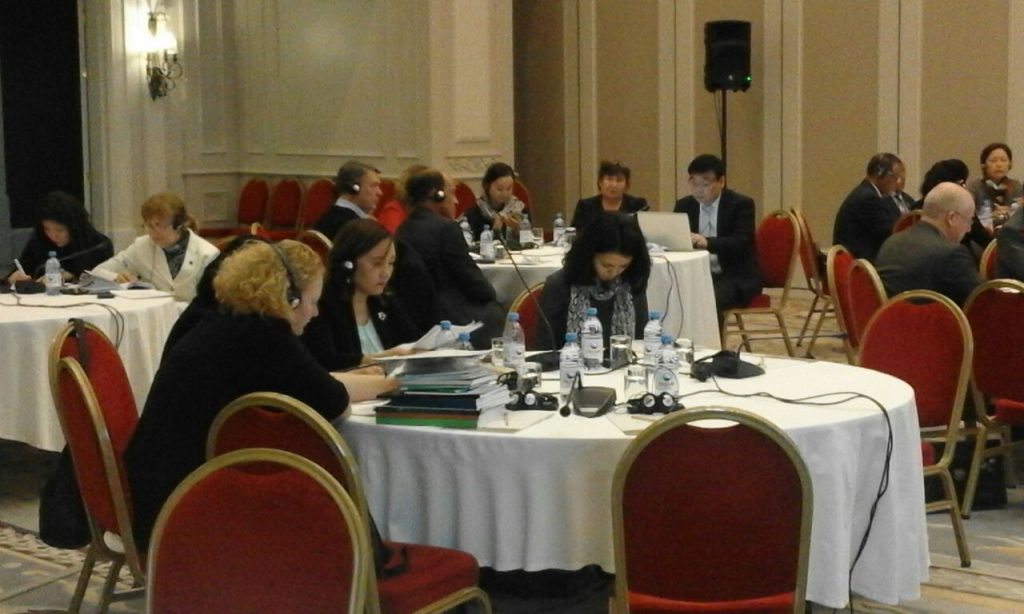 Based on the results of the work, the final documents were heard by the representatives of the 3 groups that completed the meeting.